Yare & Bure One Design Open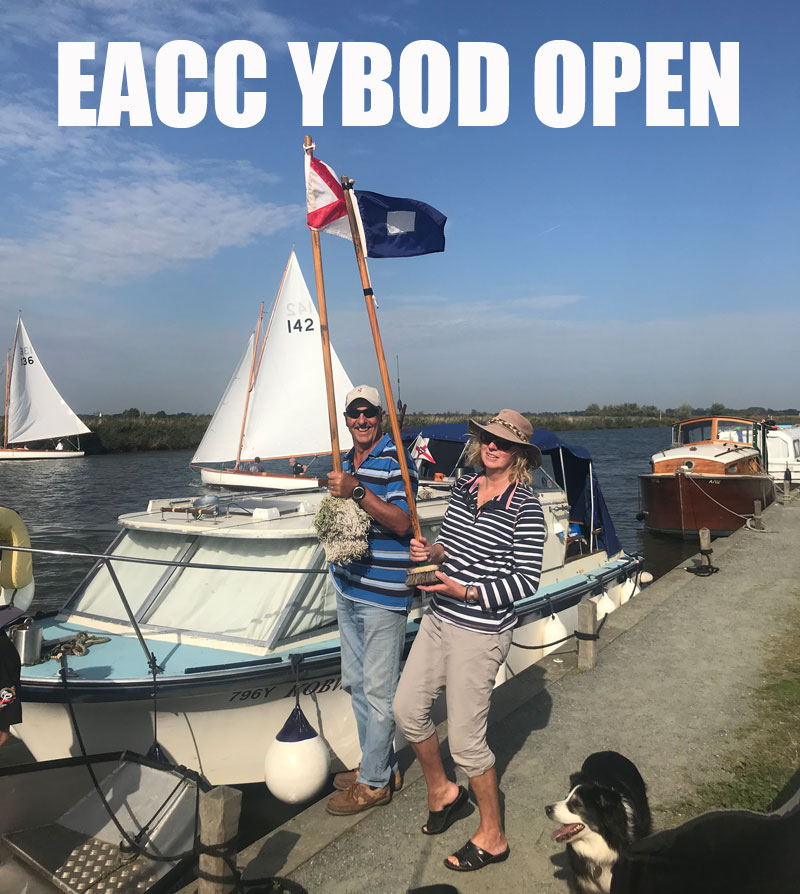 Sun, Wind and White Boats at Thurne
Last weekend, East Anglian Cruising Club hosted their annual Yare and Bure OD open event at Thurne Mouth, which is also the final, and only river-based, event in the new YBOD Broads Area Championship series.
Like so many sailing events, the weekend was defined by the weather, but this time in a positive way! Almost unbroken sunshine and a (brisk at times) SSE breeze provided glorious conditions and plenty of beating on both days.
On Saturday, race 1 was won by Chris Bunn in Fox, with Flip Foulds second in The Miller and Martin Thompson third in Dingy Skipper. Fox and The Miller swapped places for race 2, followed by Dingy Skipper.
The Thurne Lion provided a tasty fish and chip supper for all competitors on Saturday evening.
The wind had eased for Sunday and, following a general recall for race 3, both races yielded the same result, Fox first over the line, followed by The Miller and Dingy Skipper, which, not surprisingly, were the overall results."
Colin Chettleburgh
RESULTS
Boat

Name

Sail

No

Helm

Position in race no

Points (3

to count)

Overall

Position

1

2

3

4

Fox

142

C Bunn

1

2

1

1

3

1

The Miller

136

F Foulds

2

1

2

2

5

2

Dingy Skipper

6

M Thompson

3

3

3

3

9

3

Phoenix

125

A Barker

4

5

4

4

12

4

Little Blue

95

C Bellamy

5

4

5

5

14

5

Zephyrus

44

L Chettleburgh

6

7

7

6

19

6

Silver Blue

54

S Daniels

7

6

6

8

19

7

Cupido

86

K Mason

8

8

8

7

24

8
The White Boat Trophy was presented to Chris Bunn
The Crew's Trophy was presented to Nicky Tansley
More photos may follow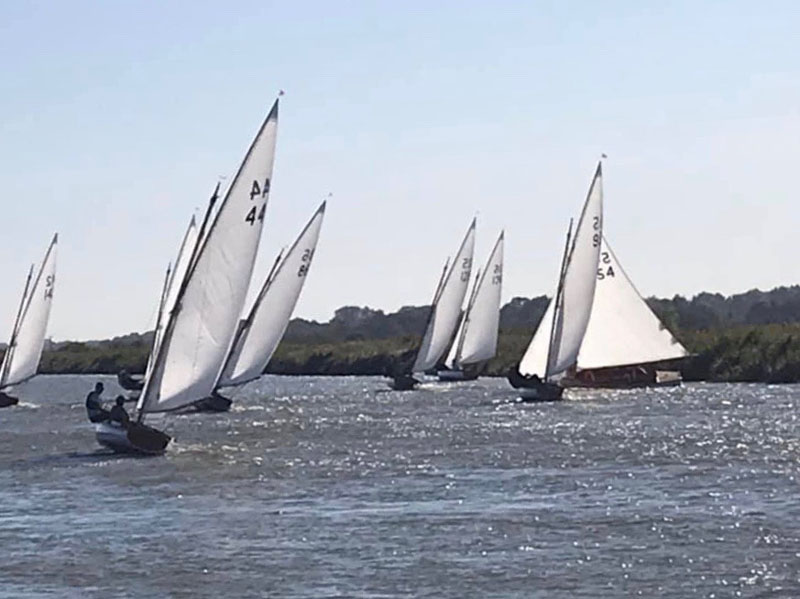 Photo: Ian Stewart