Southwold Brewery Tour
Winter Training
Our Social Secretary decided that some of us needed some serious winter training before the start of the season. A blustery Southwold was the chosen venue.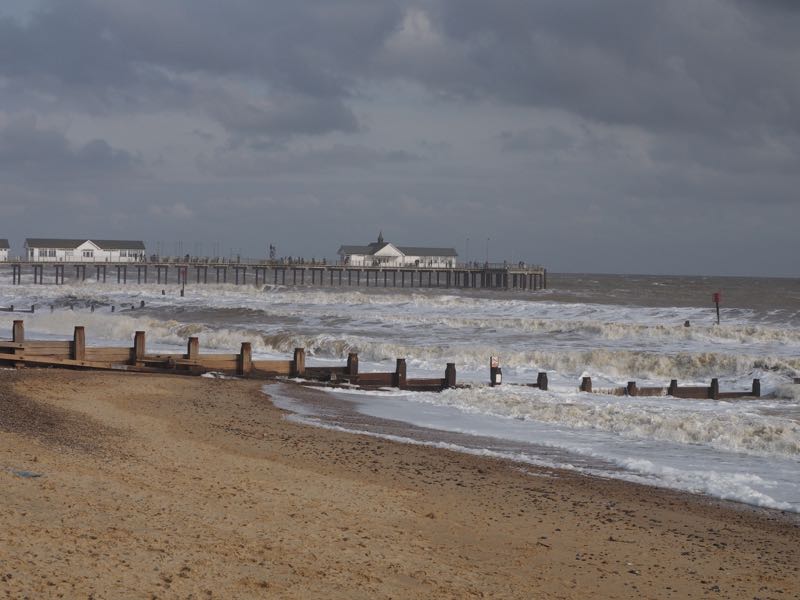 David & Ruth started things off with a bottle of champagne to celebrate 38 years of wedded bliss. Roger & Lesley provided more of the bubbly, pink this time, to celebrate the birth of grandchild No 6 that afternoon.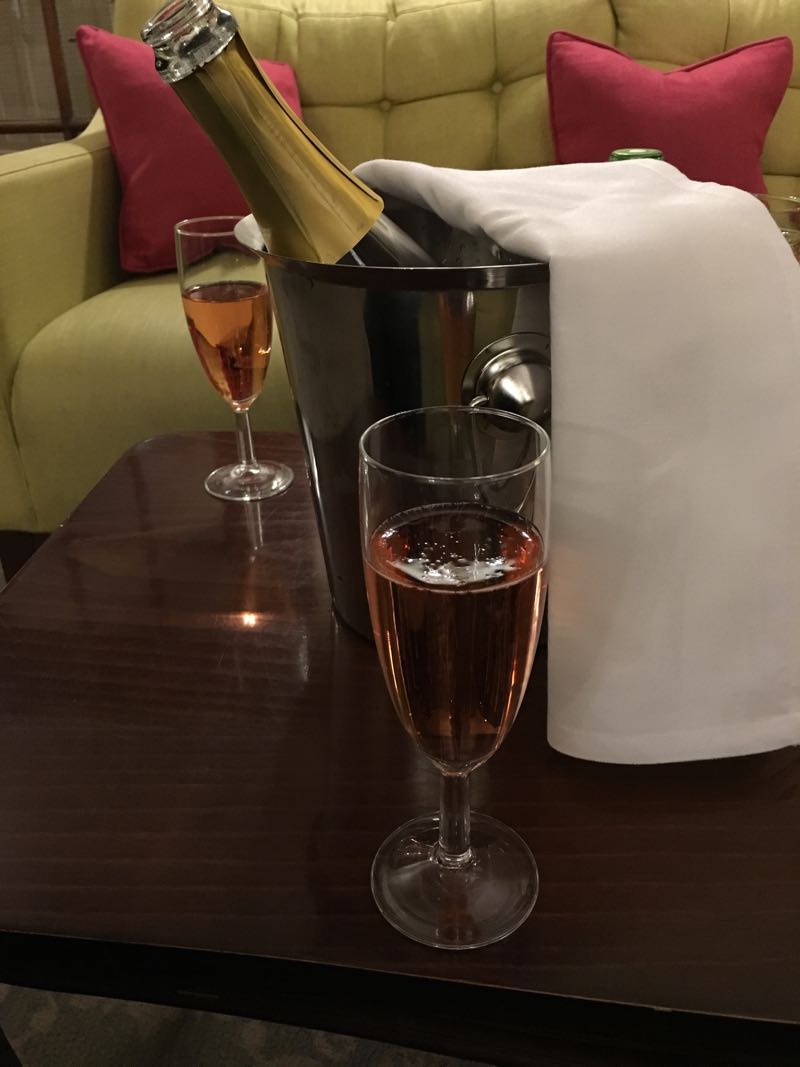 The dignified calm of the dining room of The Swan Hotel was then shattered as, with Colin & Frankie, the six of us sat down to dinner. Three more bottles of wine swiftly arrived at the table as we limbered up for the night ahead. After dinner Jo & Cally joined us and a course was plotted for The Lord Nelson.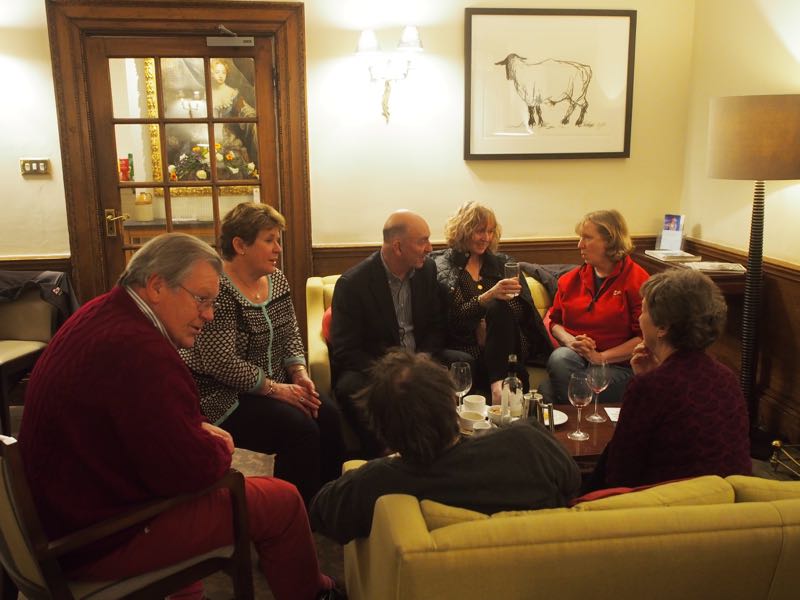 Two of us beat a hasty retreat but the others headed off for a swift pint or two and some of them remember going home later. The next day our party increased, Steve & Joe, Richard & Sally and Glynn & Julie arrived and after coffee at EACC's pop-up clubhouse in East Street we set off for a tour of Adnams' Brewery.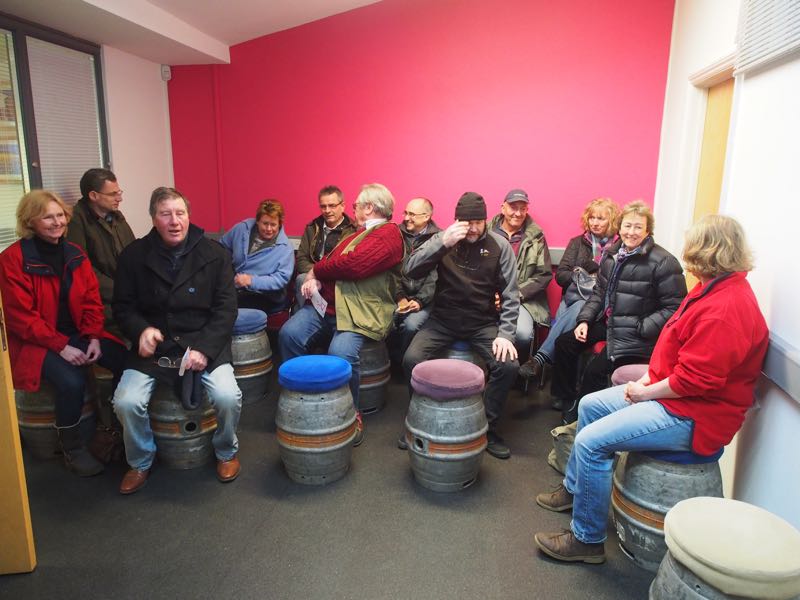 Our guide, Sally, was knowledgable and well able to cope with our slightly unruly party. (It is probably not too often that she has guests who eat quite so much of her grain or who abandon her tour to chase after a distant Scottie dog!)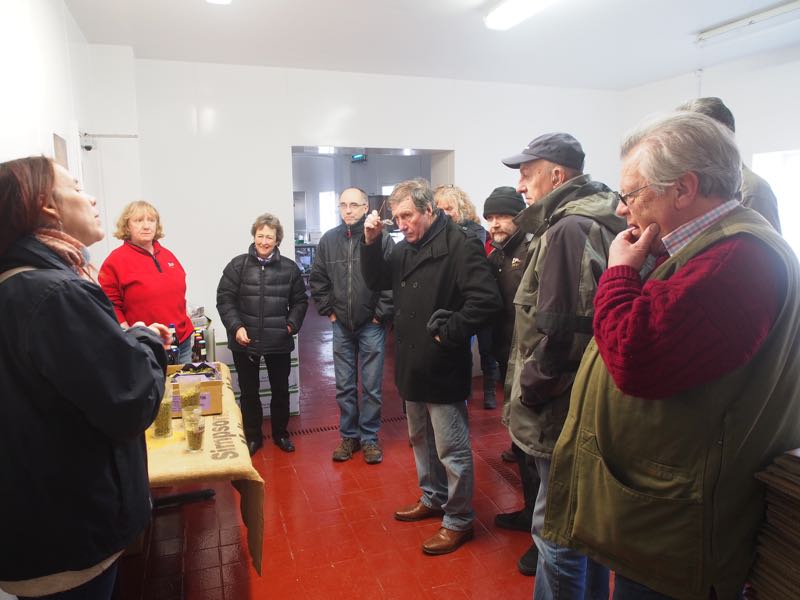 For someone who based his thesis at university on hops and the brewing trade the tour was an eyeopener. Gone was the brewery of yore; in its place a fully computerised, space age, high tech enterprise.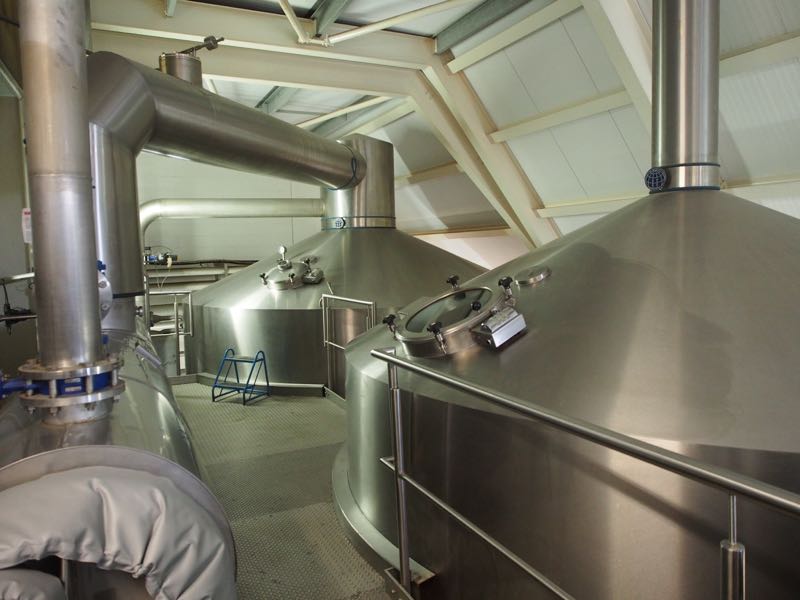 After pausing for the obligatory photo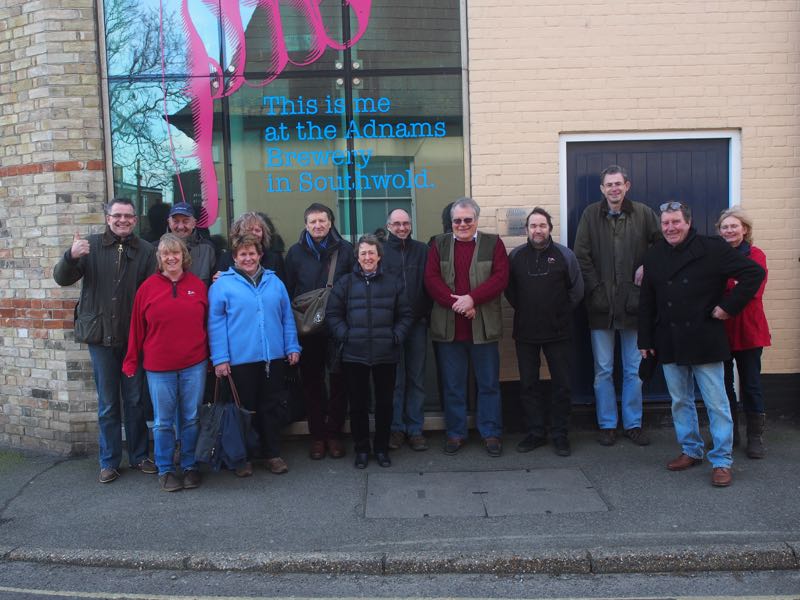 we headed off to the tutored tasting. Someone's eyes lit up when he saw the range of beers on offer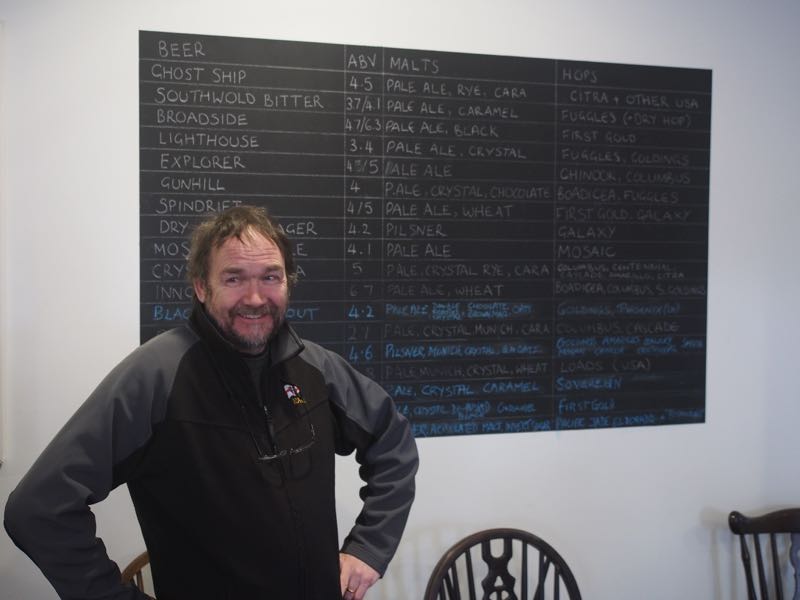 Some were happy to quietly sup their beer by the glass,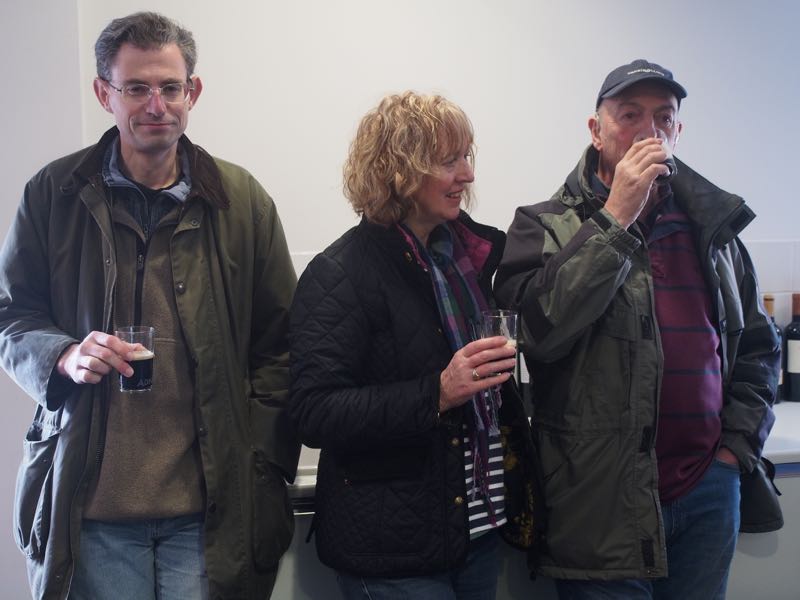 but one, (isn't there always one?) decided that she needed it by the jugful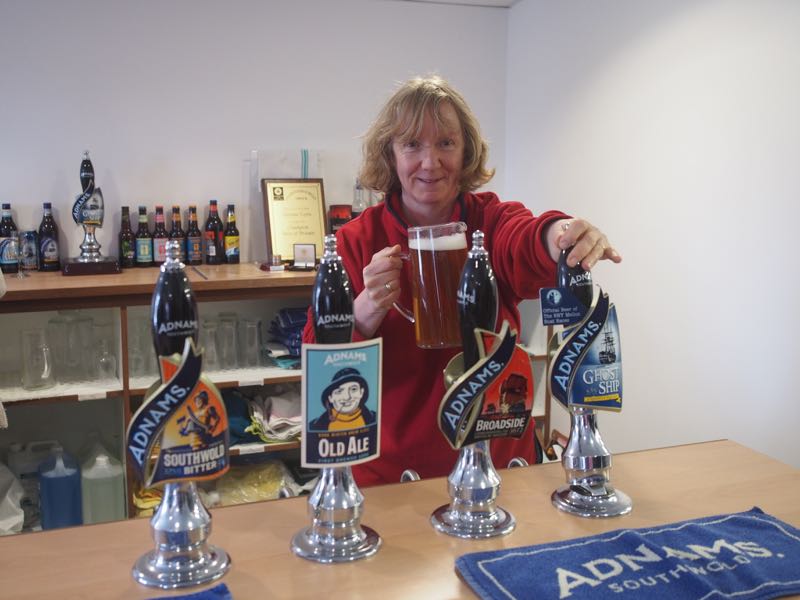 From there we wended our way to the excellent Cellar & Kitchen and tasted our way through vodka, gin, malt whisky and finally an aqua vita named Spirit of Broadside.
With all that spirit inside us we needed food. The café was crowded with lunchtime visitors but this is EACC, experts at mooring large numbers of boats in very little space, and in no time at all no space had been converted into seating for 14.
From there it was down to the harbour to visit the lifeboat museum. Capt Craggy, great, great grandson of the original coxswain and the last private owner of the 'Alfred Corry', together with volunteer Jonathan showed us around the museum and regaled us with tales of the boat's service as well as an account of her painstaking restoration.
Here is the Alfred Corry returning from a mission.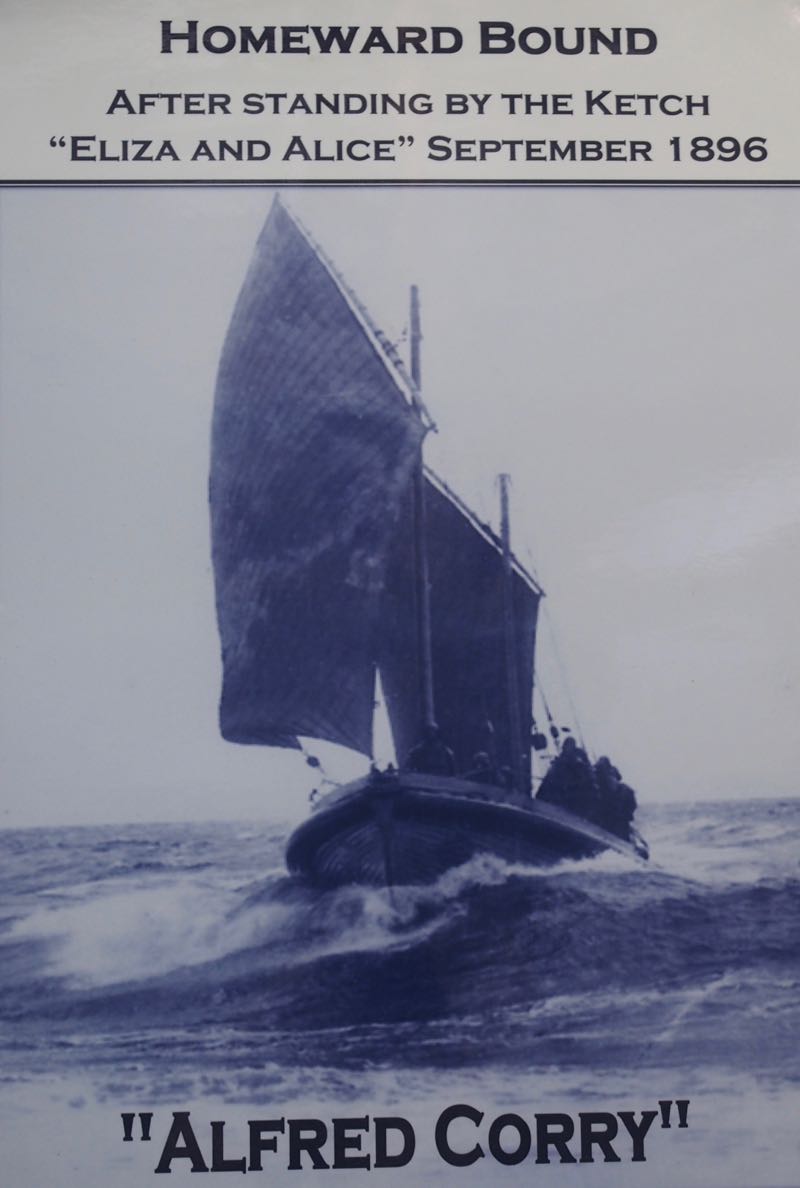 Note the large, gaff rigged foresail. She only had rigging on the windward side. So to tack her the foresail had to be lowered, the rigging transferred from one side to the other and the sail re-hoisted. Try that at TMOR!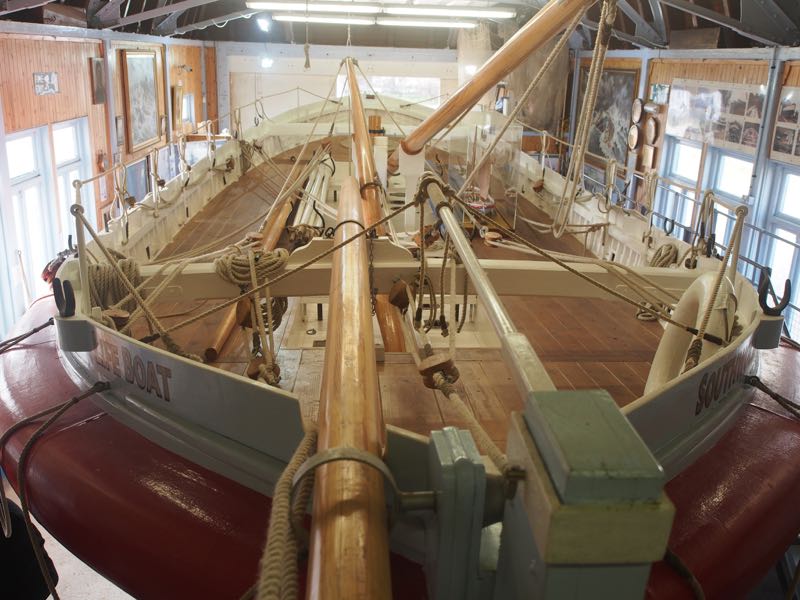 The restored boat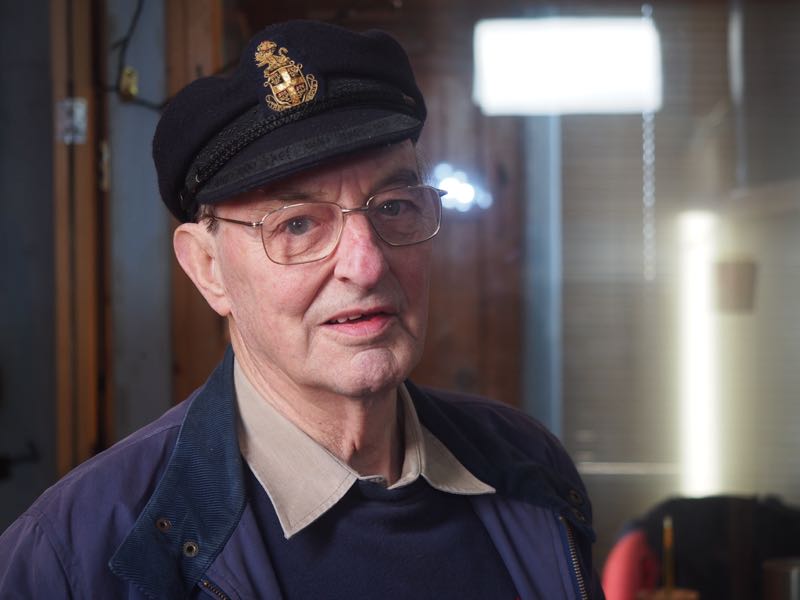 Captain Craggy
The end of a great day. Well it was for us. We decided to skip training and head north to see a little lady. The others? Well, they were last seen heading, once again, for The Lord Nelson. What sort of state they are all in by now I dread to think.
Thanks Cally for another great start to the EACC season. If you are coming to the pub night (and if not, why not?) on Saturday, 12th March at the Bridge Inn at Acle, be warned, this lot have had some intensive training.
Roger Everett