Autumn Cruise 2017
Report and Photos by Sue Hines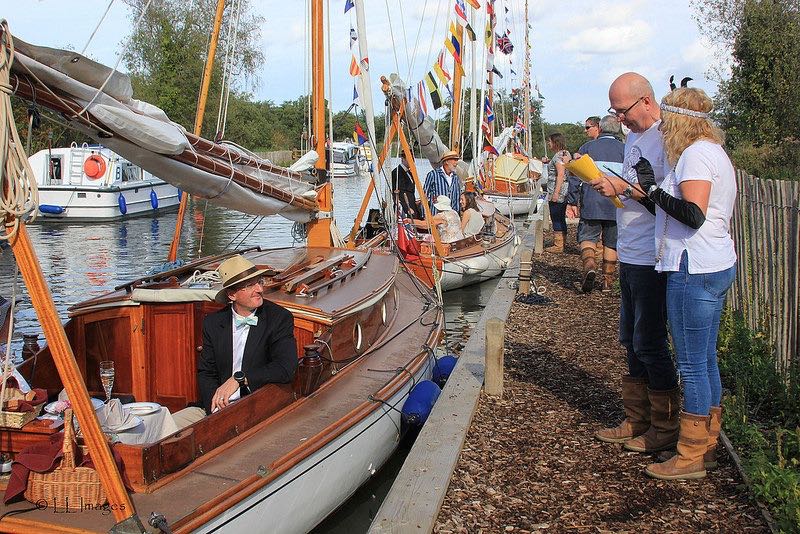 A grey start to the Autumn Cruise soon gave way to sunshine although with light variable winds and a strong ebbing tide, sailing to Cockshoot Dyke for the posh picnic was quite taxing.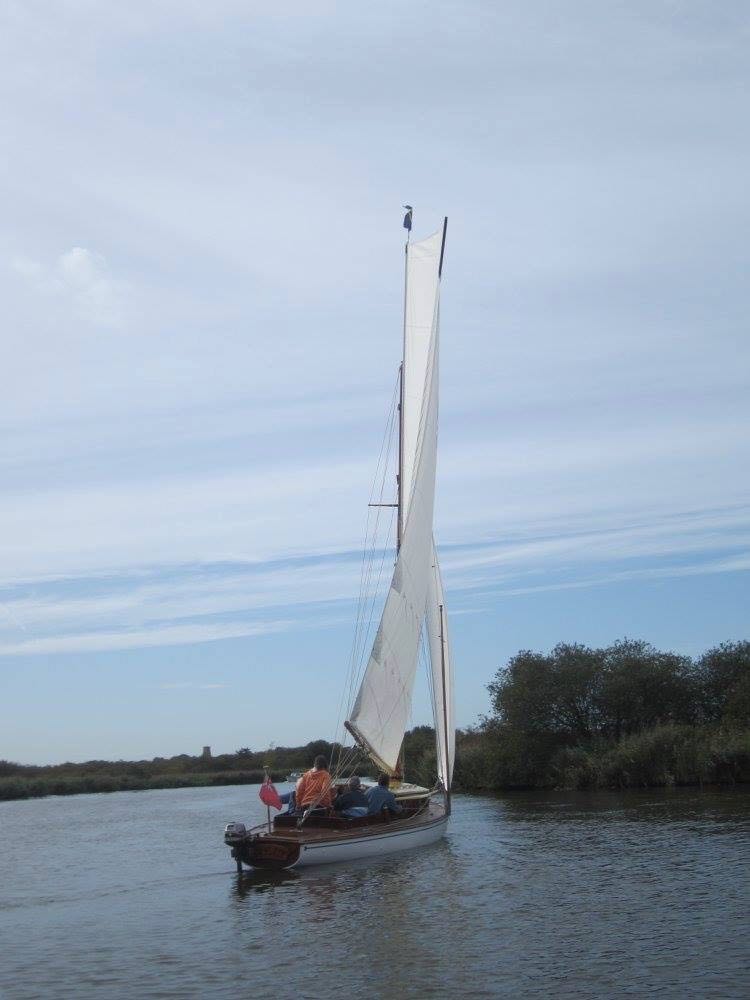 Although not a race, the competitive nature of EACC sailors took over, with some trying to catch Mossy and Brunette who had started at least 20 minutes before everyone else!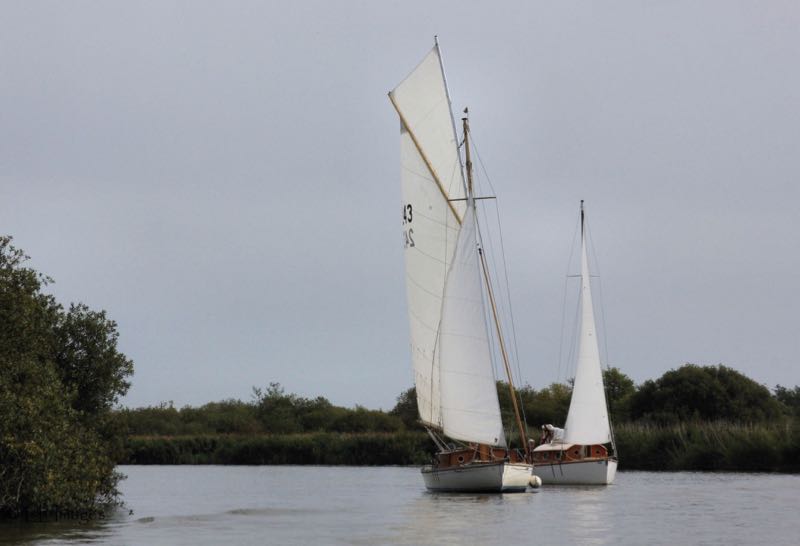 Most gave up around Ranworth entrance and motored the rest of the way but one or two intrepid sailors persevered all the way.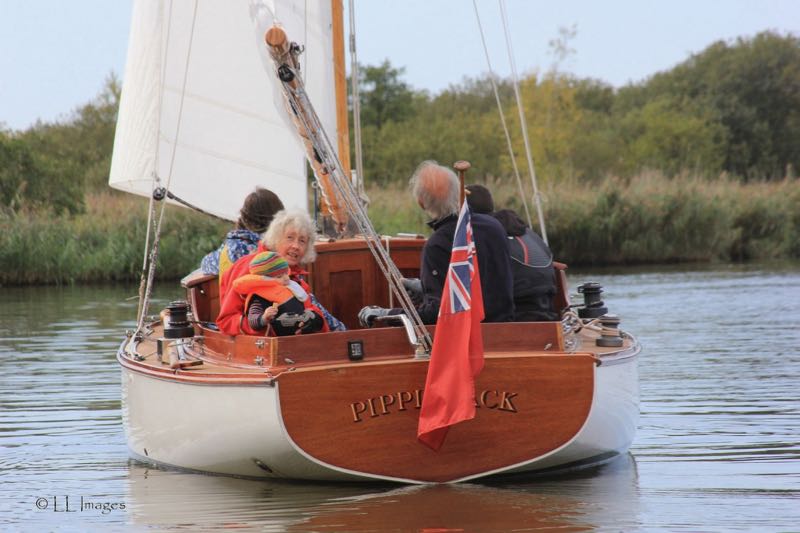 As soon as boats moored up in Cockshoot, frantic activity started on decorating boats and preparing the "posh picnic" with a 1920s theme. As can be seen from the photos, attention to detail was meticulous! Not only was the food beautifully presented but the crews were also and it was impressive that in the confined space of a river cruiser, period dresses, blazers and bow ties were donned, the only giveaway in some cases being the Dubarrys!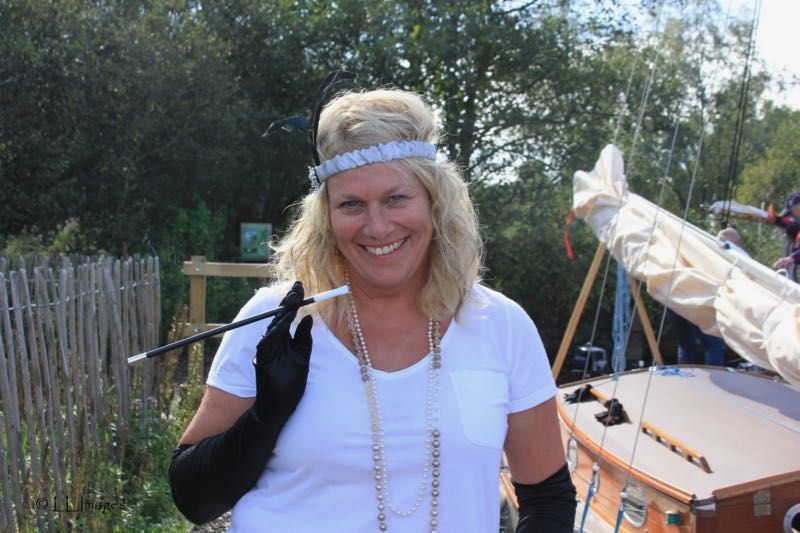 Competition was fierce, with impressive displays from all boats. Notable was the inflatable butler on Inseinety, the silver butter knife on Glider and gramophones on Pippinjack and Brunette. The judges, Paul and Claire from Moss Rose, had a difficult task but were well prepared with check lists and extra points given for innovation!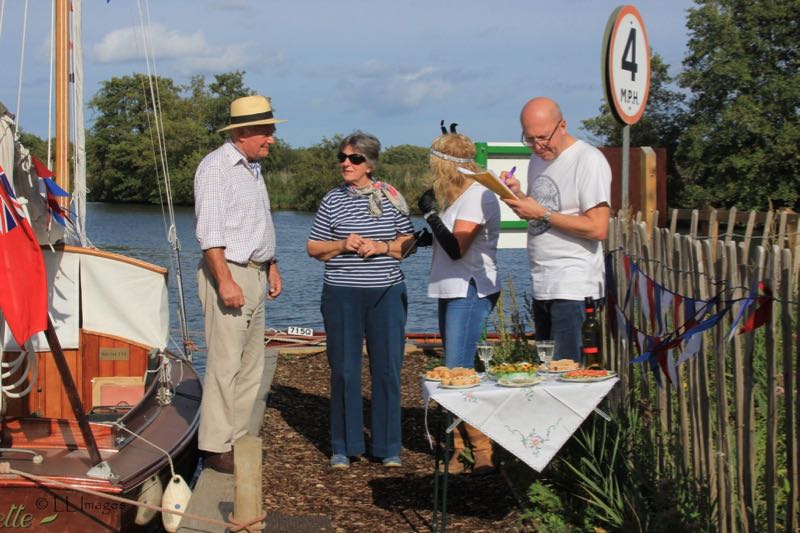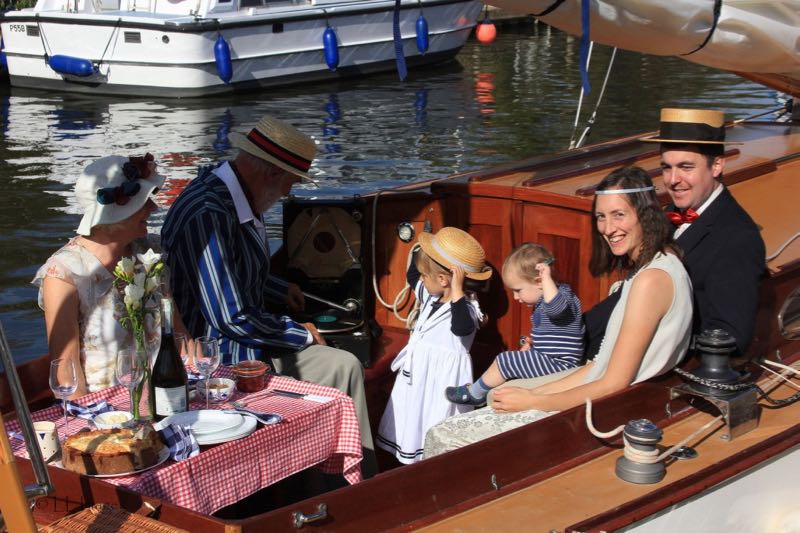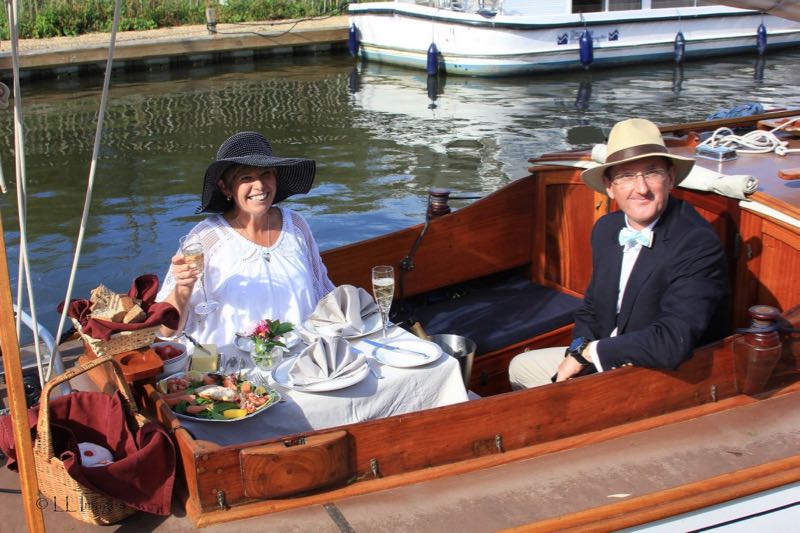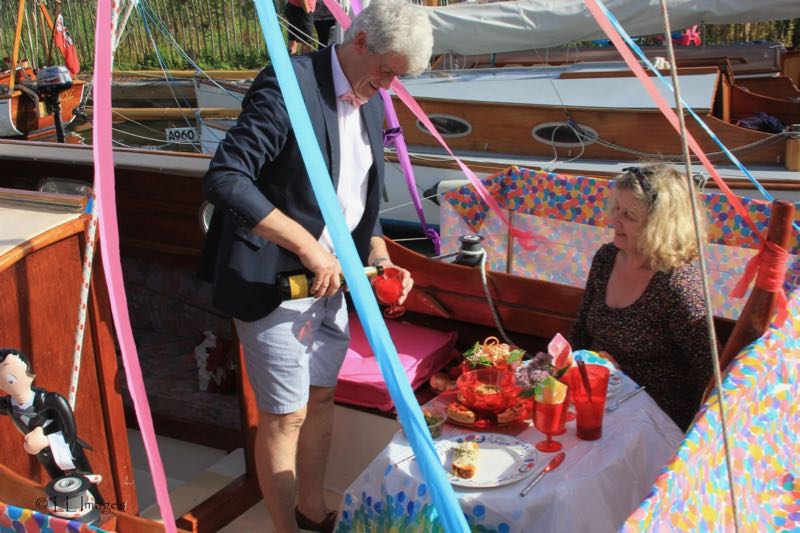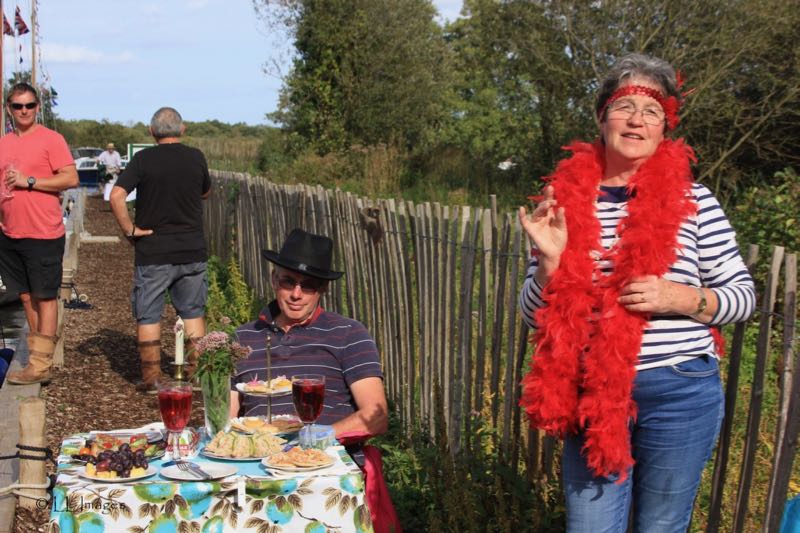 Finally, we were all able to eat the delicious food which had been so lovingly prepared and drink the bubbly which had been poured to impress the judges. There were one or two attempts to bribe the judges which were readily accepted – the evidence is in the photos!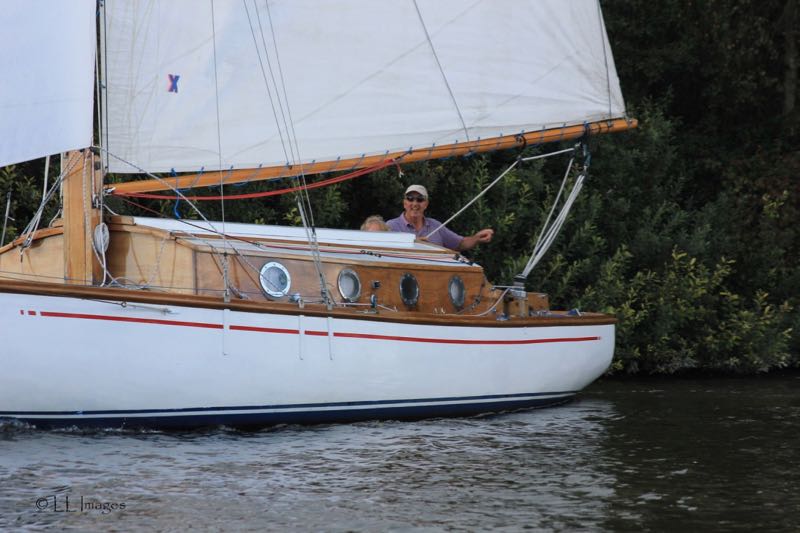 A quick motor up to the New Inn with Cordy sailing to meet the fleet and Colin and Frankie in their launch escorting us to the moorings.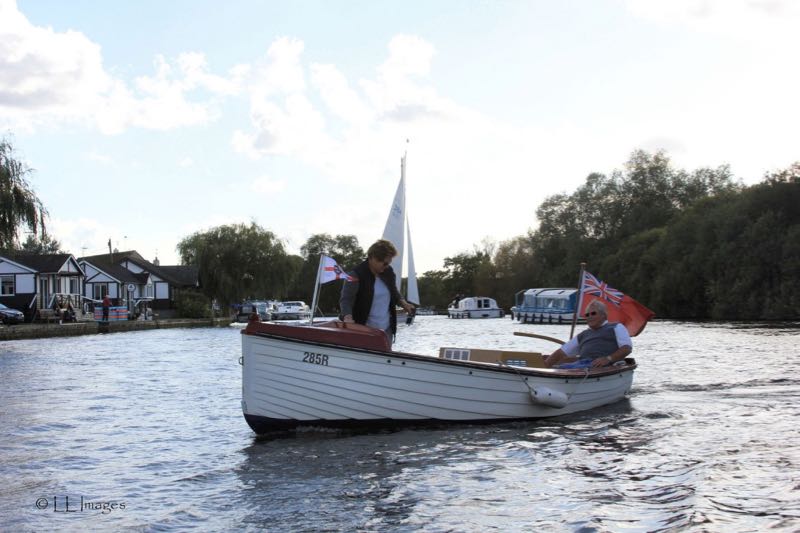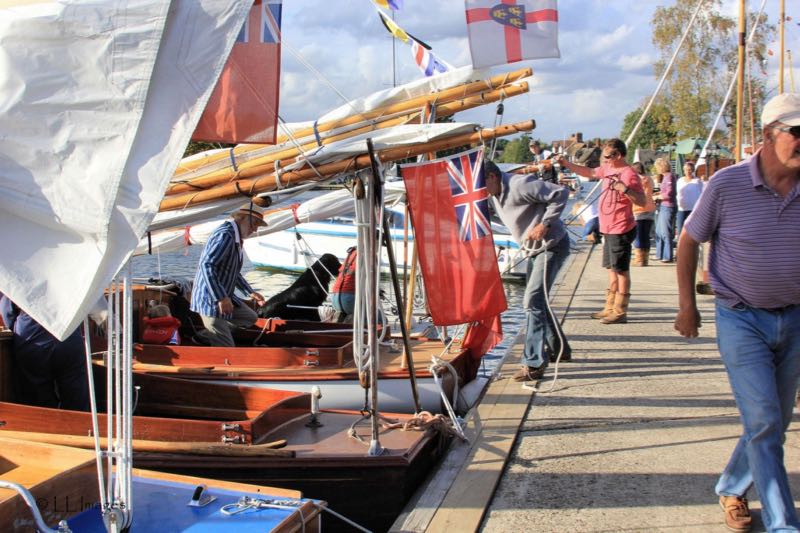 The afternoon task was handed out which involved origami! Some found this extremely hard, others improvised whilst some built to their own designs!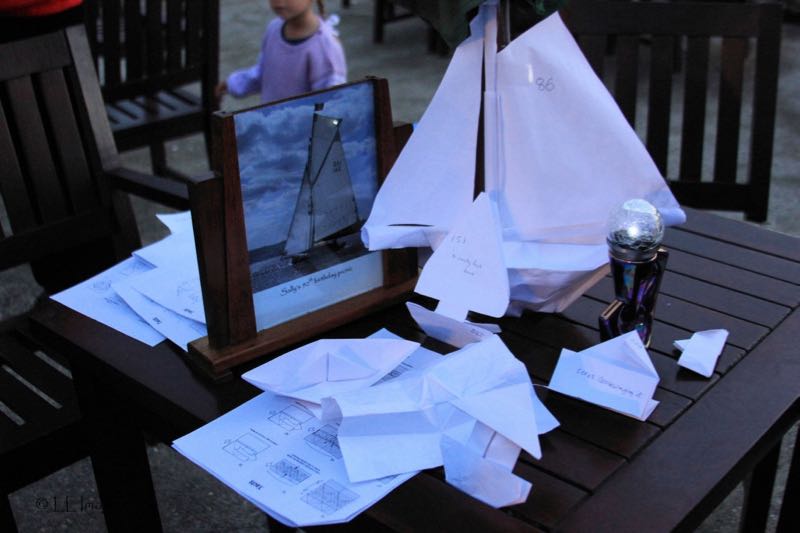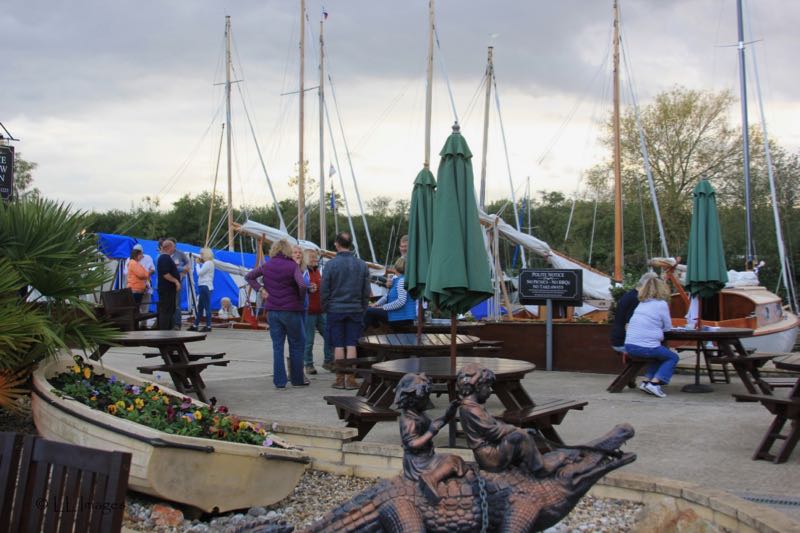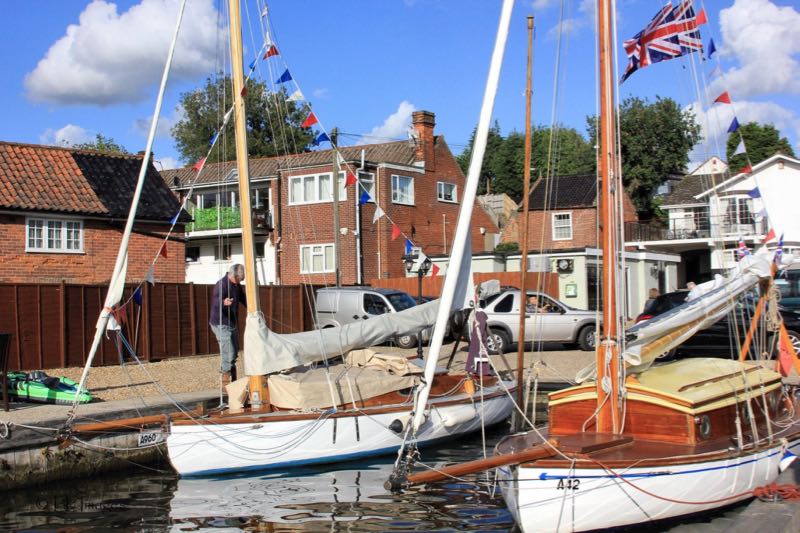 We were joined by a few members who had travelled by road and went into the New Inn around 7pm for dinner which was excellent.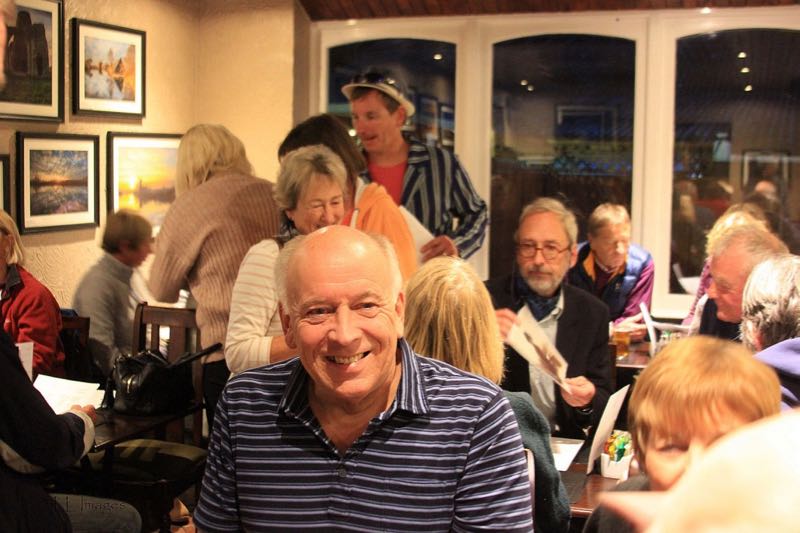 Steve and Lisa had set another brain stretcher with a couple of quizzes, one centred around Crystal & Balls – not sure why!!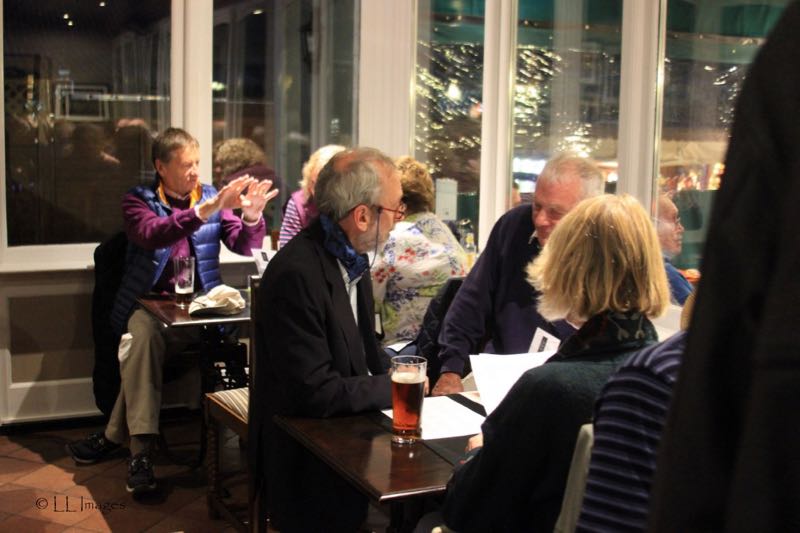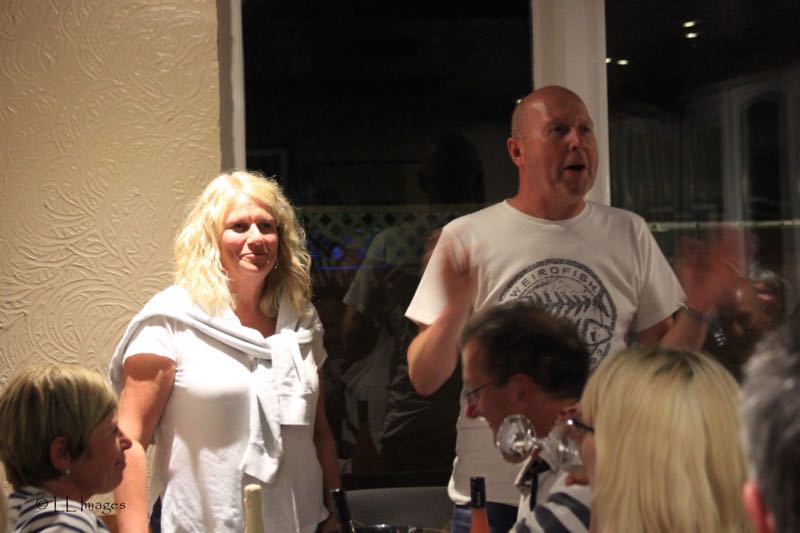 The results of the day's events were announced by the judges with a mention for all the posh picnics, extra points for Colin and Julie for their inflatable butler but an overall draw for Paul and Jane and family on Pippinjack and David and Claire on Glider.
The prize for the origami sailing boat went to 3 year old Pippa as Colin G's original design boat was disqualified due to use of reams of paper and cellotape!
The evening quiz was won by Steven & Jenny from White Monarch.
A brilliant day with lots of laughs and many thanks to Lisa and Steve for organising it and inviting us to sail with them.
Sue
Sunday started with breakfast for some in The New Inn others ate on board. The wind and rain unfortunately came too quickly and everyone headed for home. Much the same as the Sunday last year. At least we had the fabulous weather for Saturday and the picnics were displayed at there best.
Lisa
On behalf of all the participants a big thank you to Steve and Lisa for their hard work master-minding yet another brilliant Autumn Cruise weekend.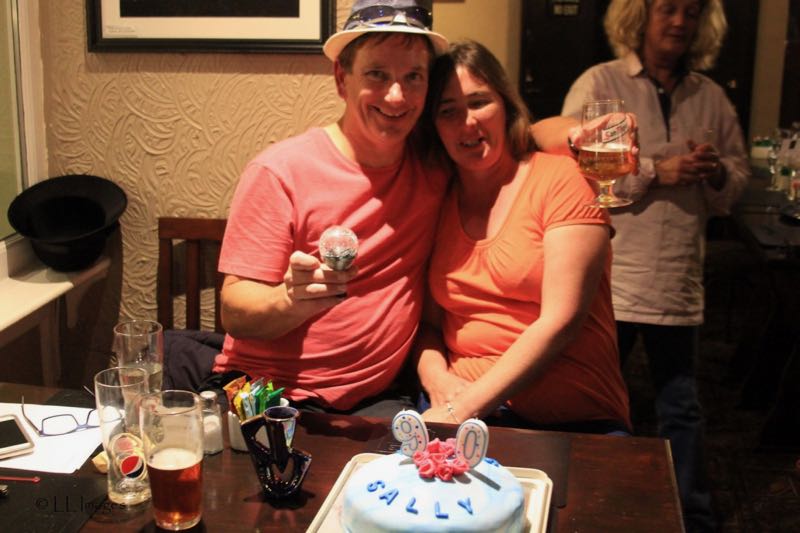 How will you top it next year? Oh and Happy Birthday to Sally 90 years old this year.
Paul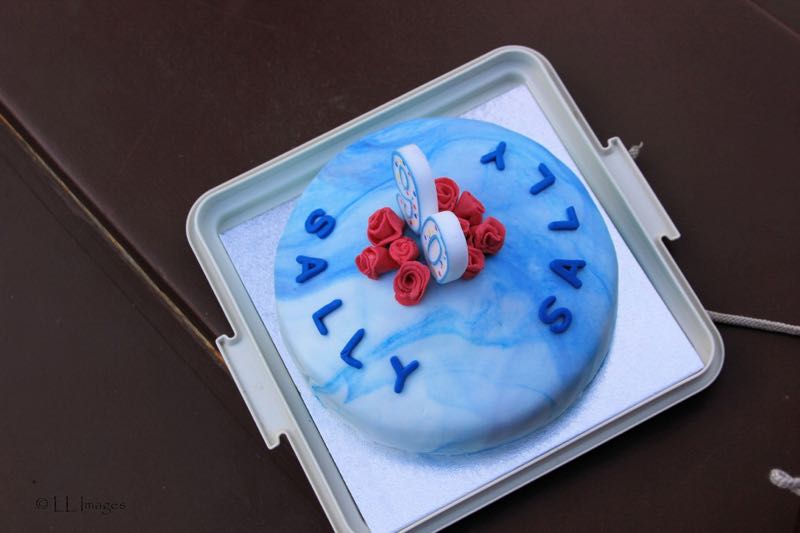 SaveSave