SPRING CRUISE
Friday 28th April - Monday 1st May

Dom Degnon, author of 'Sails Full and By' ..
This sign, in the Pleasure Boat at Hickling, says it all. I will not bore you with the many problems that beset us as we tried to organise a simple cruise, but they certainly demonstrated the dire state of many Norfolk pubs and the indomitable spirit of EACC.
With the Club moorings recovering from repair there was no official cruise gathering on the Friday night. We were unsure how many might be joining us at Hunter's Yard and were delighted when twelve turned up, that's people not boats.Tea and cake in the sunshine was swiftly followed by beer, wine and an interesting wee dram. Despite the evening chill we were snug and warm overnight.
Saturday morning dawned and the gathering fleet discovered that we had turned the wind through 180 degrees to enable a sail from Potter bridge to Horsey without a tack. It was a great sail. A short play on the Mere and then we all retreated to the dyke for lunch. In the afternoon some stayed to firtle with their boats, some ventured up Waxham Cut, but many opted for a walk to the beach where we were surprised to find that the seals were still breeding. We all ended up at the Nelson Head that night and most ate there. Those that did missed the glorious sunset over the Mere.
There was no rush on the Sunday morning as we did not have far to go. We had hoped for a play on the Mere but it was not to be. Once again we had turned the wind through 180 degrees for the fleet but, in doing so, must have inadvertently nudged the strength dial. It was blowing old boots! Most opted to motor, some of us flew our jibs and some heavily reefed mains. It was an interesting day; we had a grounding, a towed dinghy capsize, a bit of a swim, a rescue and a very difficult lee shore mooring. In the evening we all shared a Thai takeaway in the pub, their kitchen being closed.
Monday morning was Mayday and we gathered together at 0830 for some Bucks Fizz and to crown birthday girl Jane our May Queen. With low water at Potter at 11:19 we then set off, most under motor but with a few of us enjoying an exhilarating sail into the fresh breeze. We had cancelled the planned lunchtime raft up but somehow six boats ended up for lunch in the shelter of Womack Island, a fitting end to a great weekend.
It was lovely to be afloat with the Club again, great to welcome some new members and new boats to the Club scene and to be joined by some who usually only race.
Roger
Cruiseristas:
Ranger - Roger & Lesley
Bishy Barnybee - Jimmy & Carolyn
Starshell - Paul & Ruth
Pippinjack - Paul & Jane (+Ellen, Chris, Pippa & James)
Sandpiper - Colin & Frankie
Picus - Richard & Sally
Nutcracker - Mike & Sally + guests
Moorhen - Tom & Lynne
Brunetteless (aka Hustler 4) - Philip & Pat
Inseinety - Colin
Badger - Ian & Sharon
Glider - David & Claire
Mischief - Steve & Di
Pixie - Adrian & Ruth
Sally - Steve & Lisa
Sabrina 2 - John & Beverly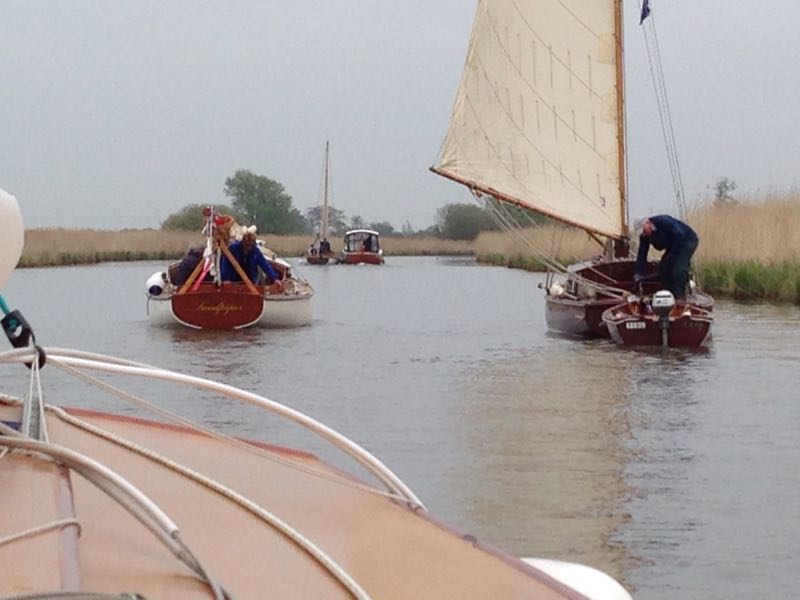 Moorhen, Pixie, Sandpiper, Hustler 4 (pretending to be Brunette) and Pippinjack heading up river to Potter
Bridge (Photo: Paul Stevens)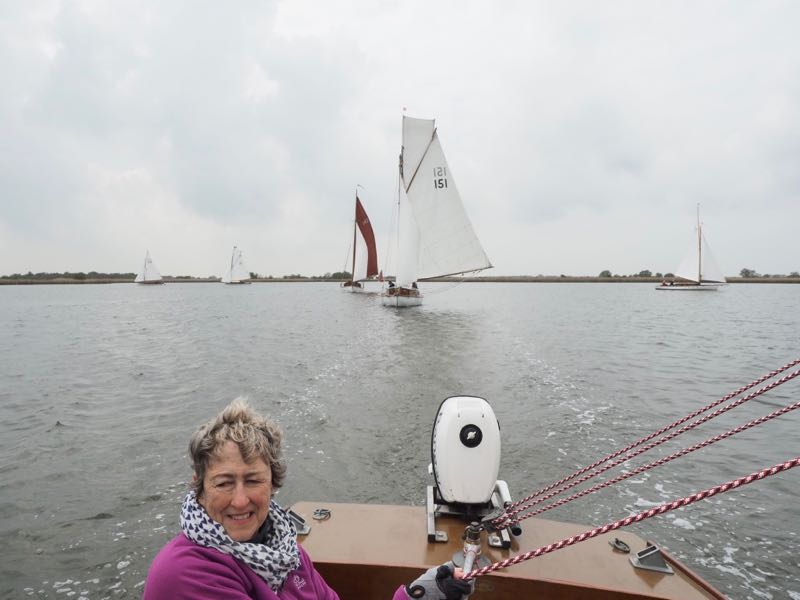 Come on Adrian, catch up. One boat's length please.(Photo: Roger Everett)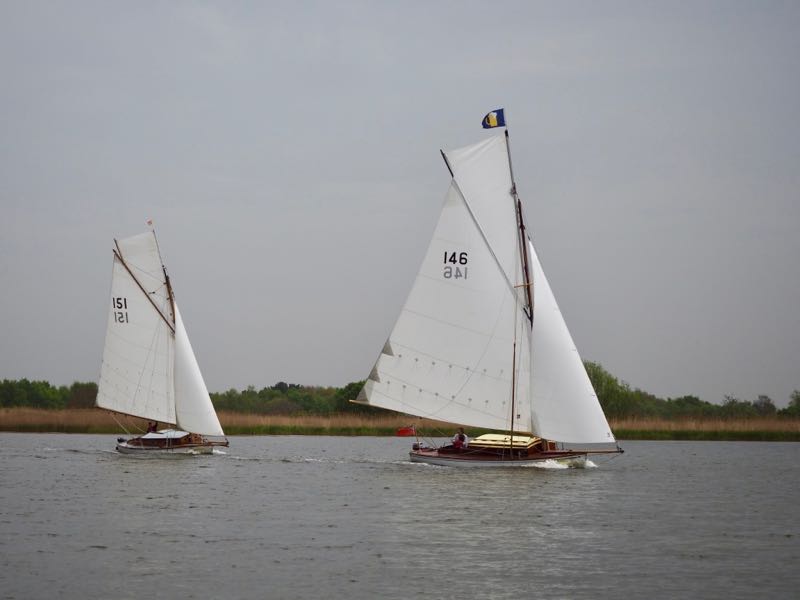 A couple of day trippers - Pixie and Sally (Photo: Roger Everett)
Starshell joins the fleet (Photo: Roger Everett)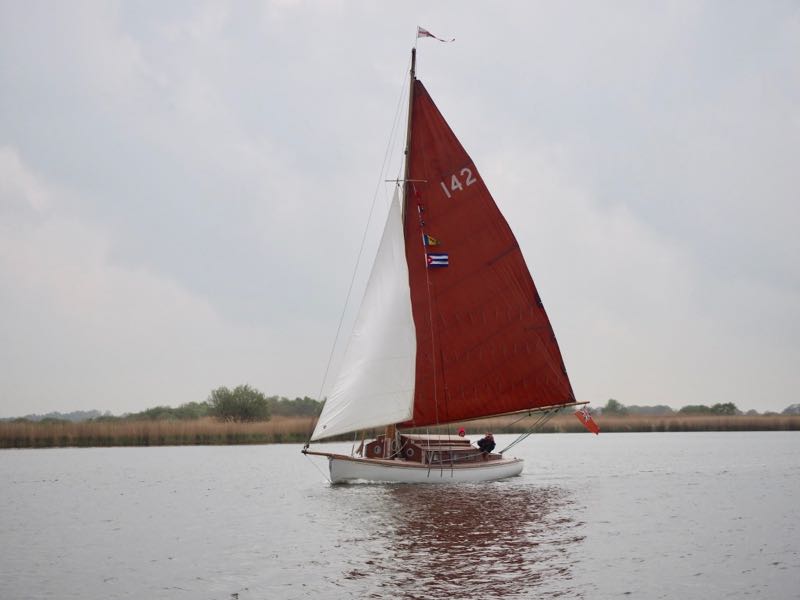 Bishy (Photo: Roger Everett)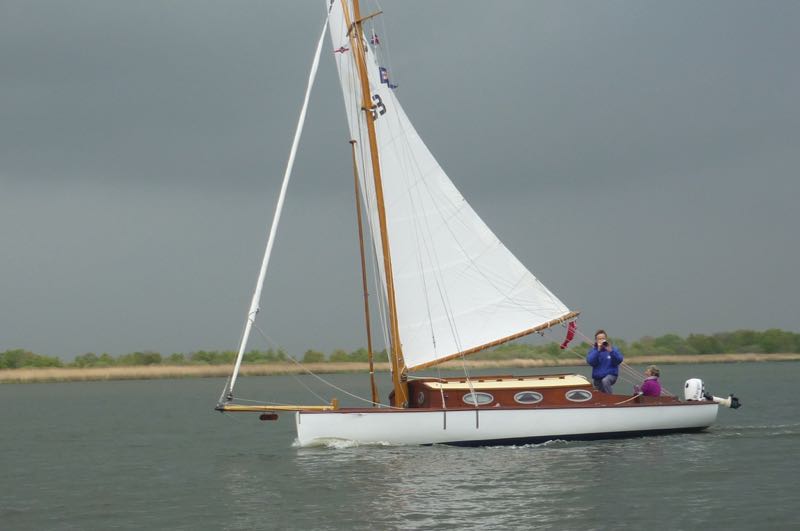 Ranger (Photo: Jimmy James)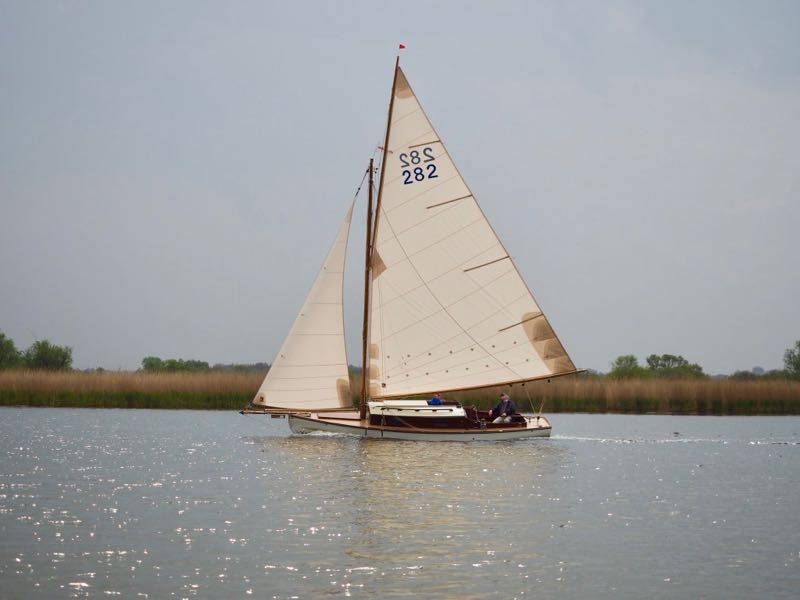 Sandpiper (Photo: Roger Everett)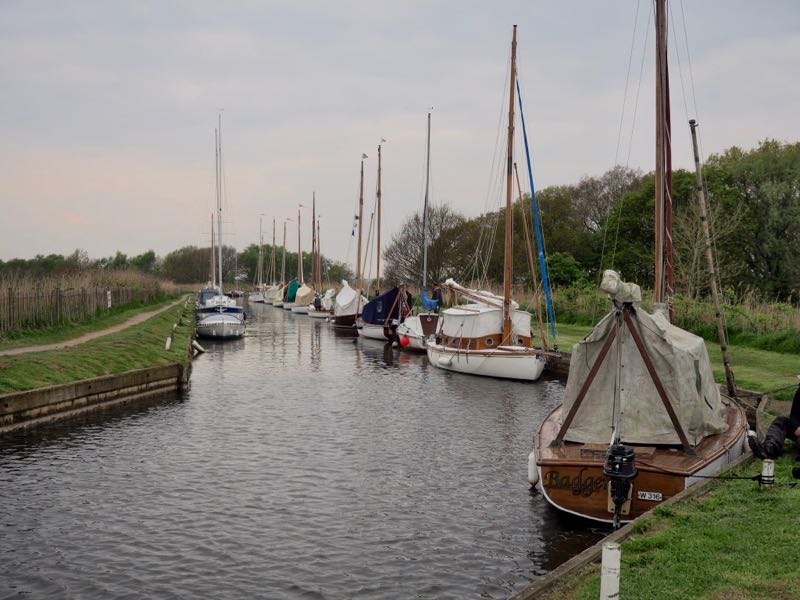 The fleet moored at Horsey (Photo: Roger Everett)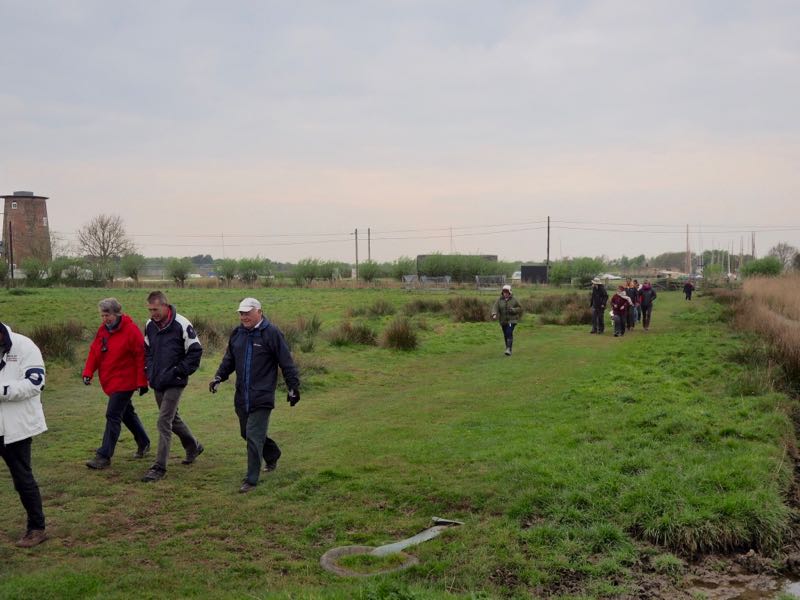 The Walk to see the Seals on Horsey Beach (Photo: Roger Everett)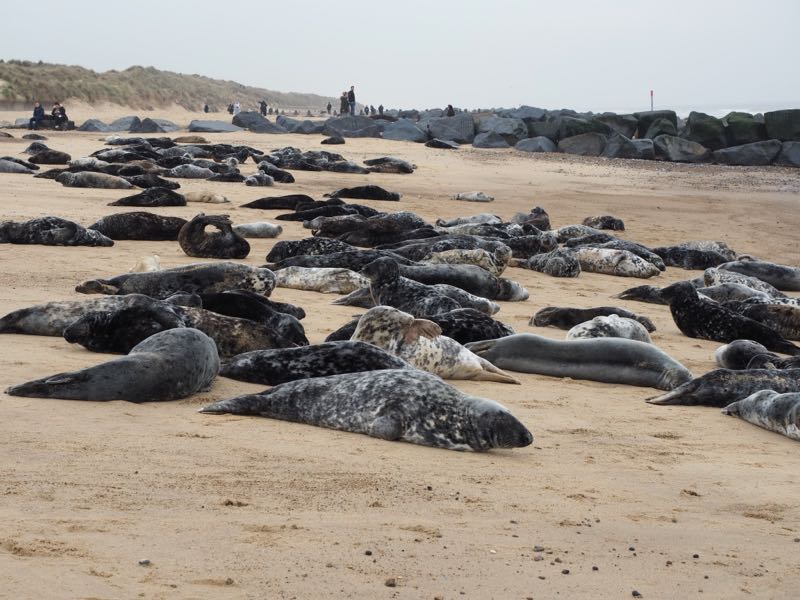 The Seals on the Beach (Photo: Roger Everett)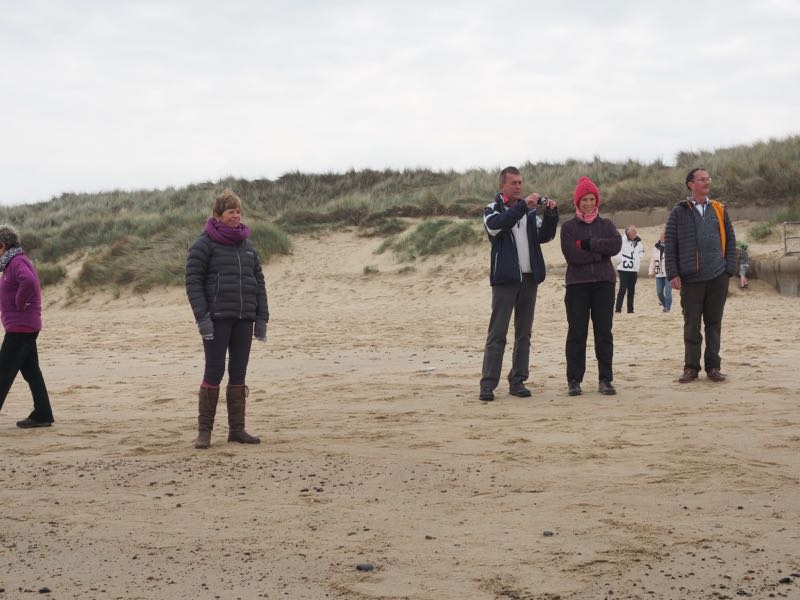 Seal Spectators (Photo: Roger Everett)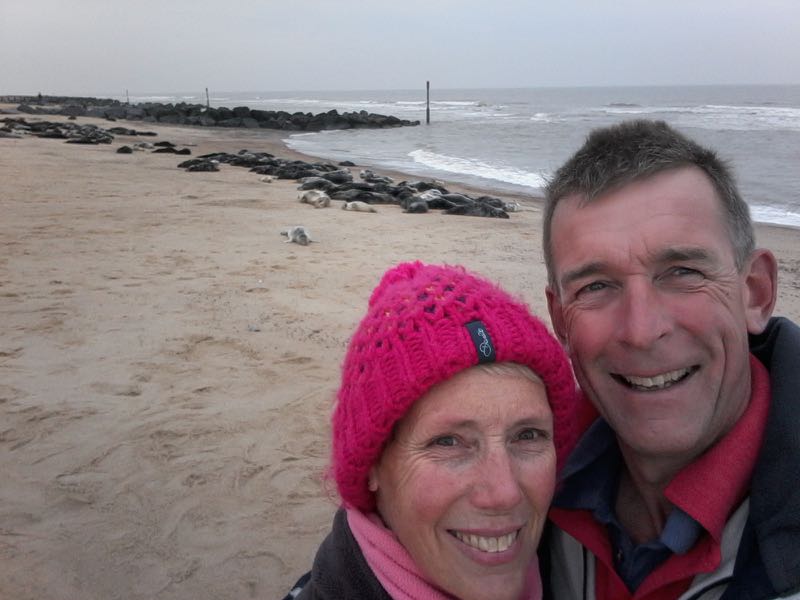 Selfies with seals (Photo: Jimmy James)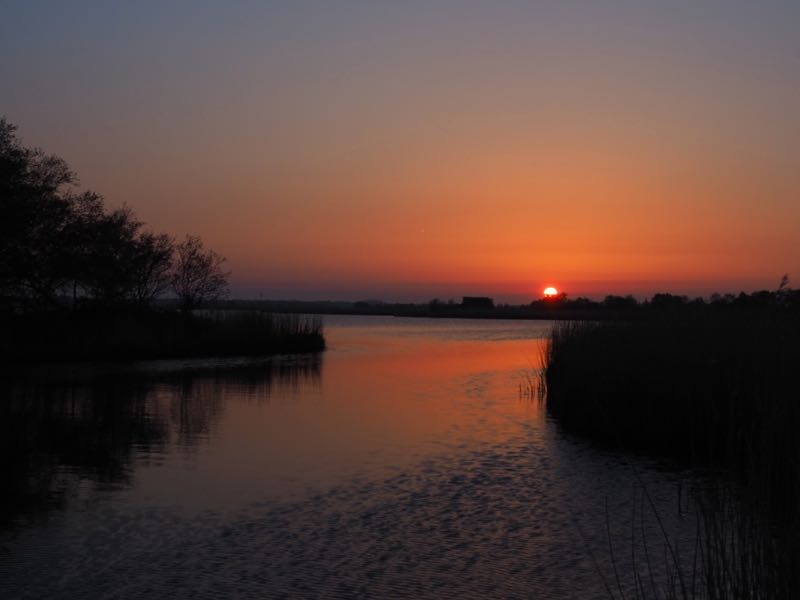 The Sunset on Horsey on Saturday night (Photo: Roger Everett)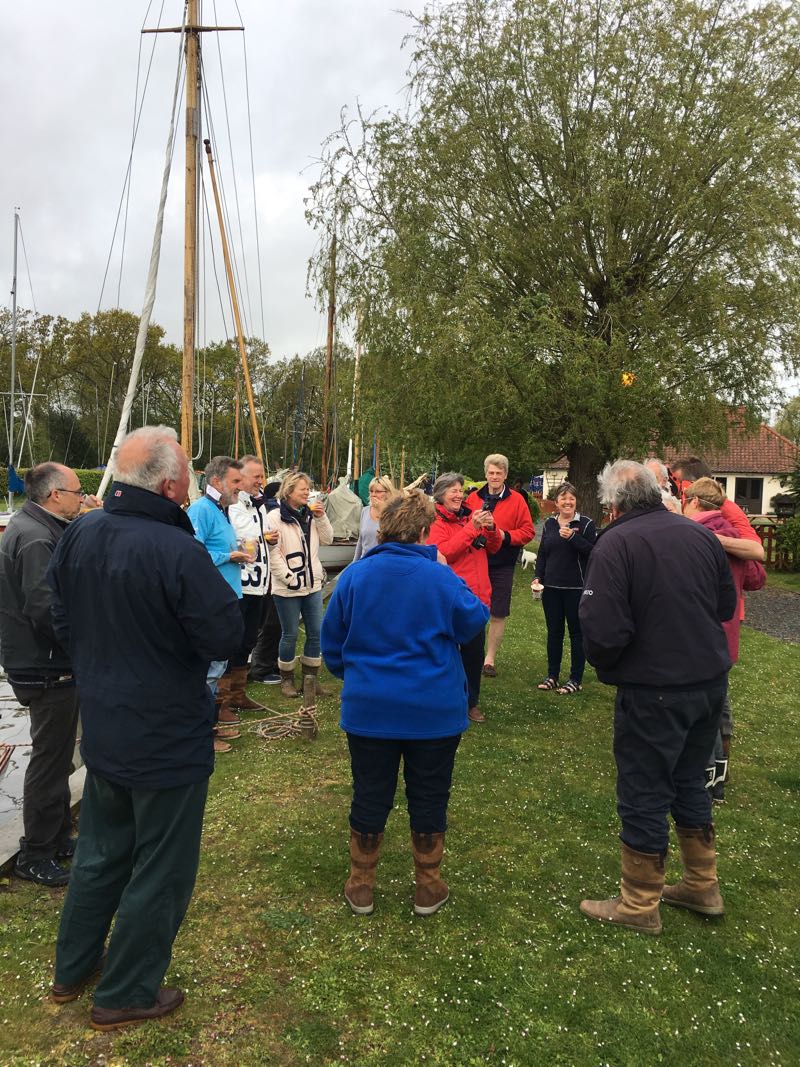 May Day celebrations 8.30 am! (Photo: Roger Everett)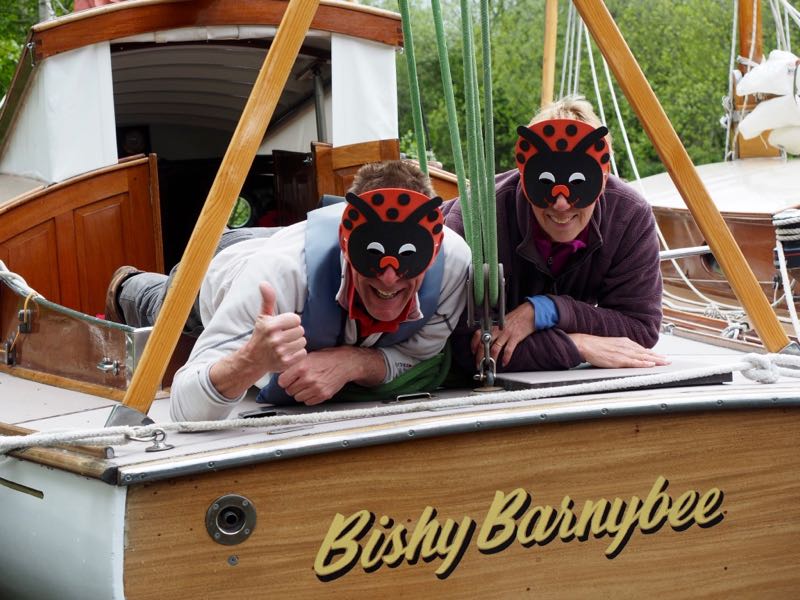 Suitably adorned crew - Mr and Mrs Bishy Barnybee (Photo: Roger Everett)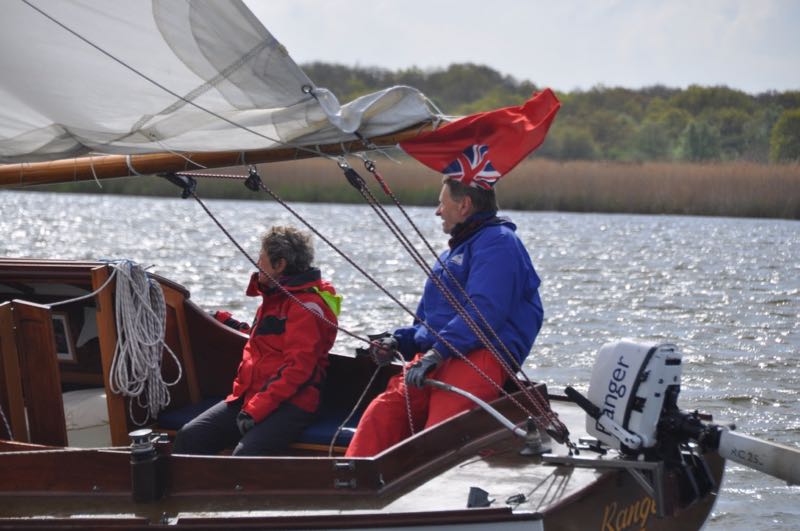 Admiral of the White. Is that ensign the right way up Roger? :) (Photo: Paul Bonham)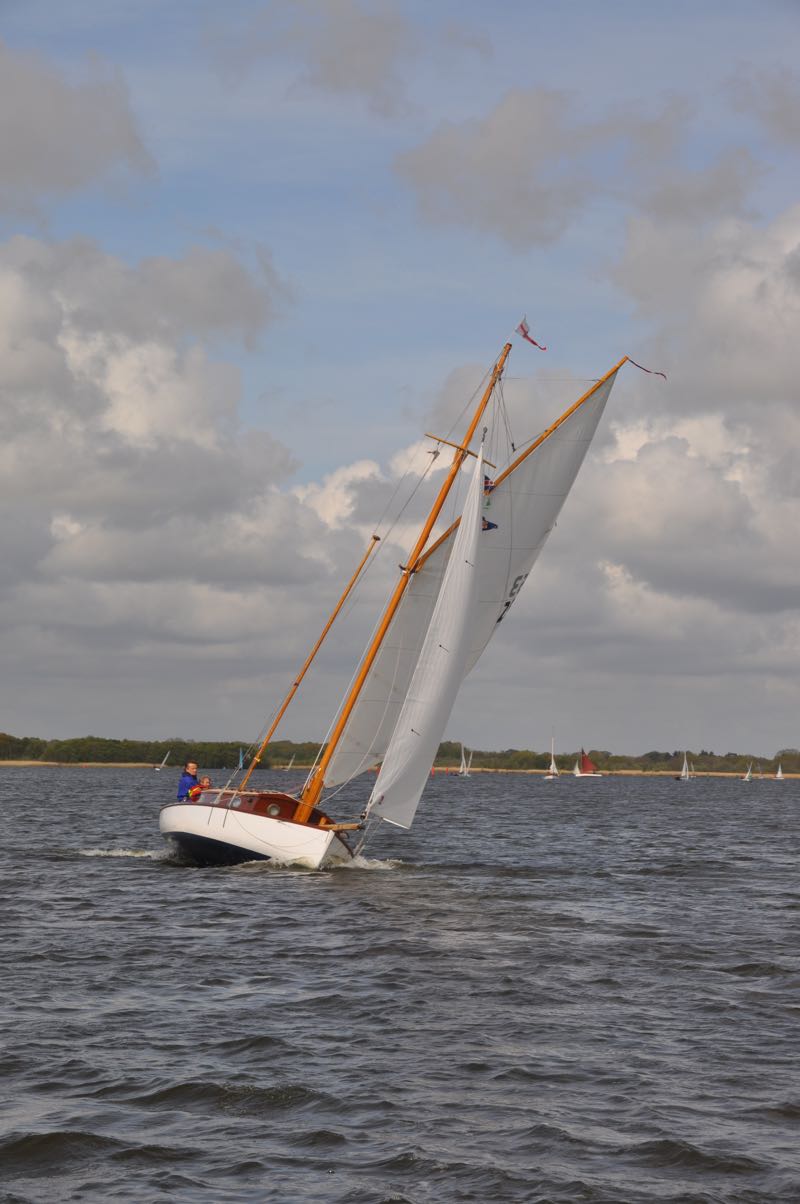 Ranger Beating on Hickling (Photo: Paul Bonham)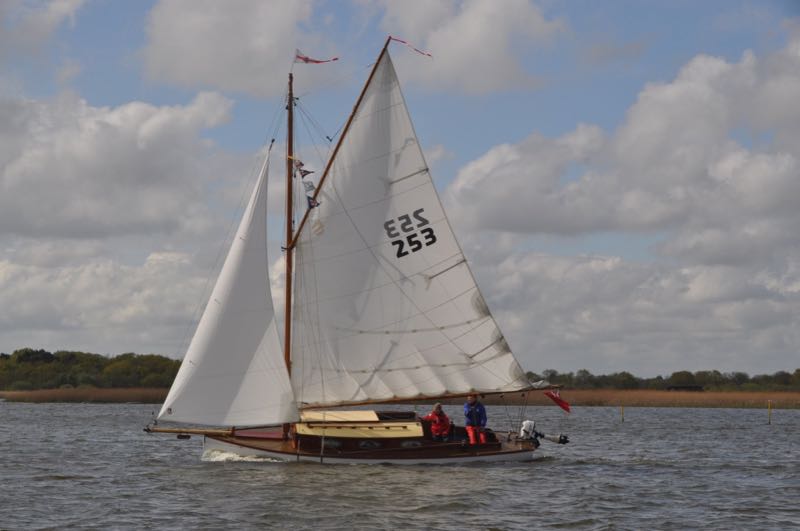 Reefed on Hickling (Photo: Paul Bonham)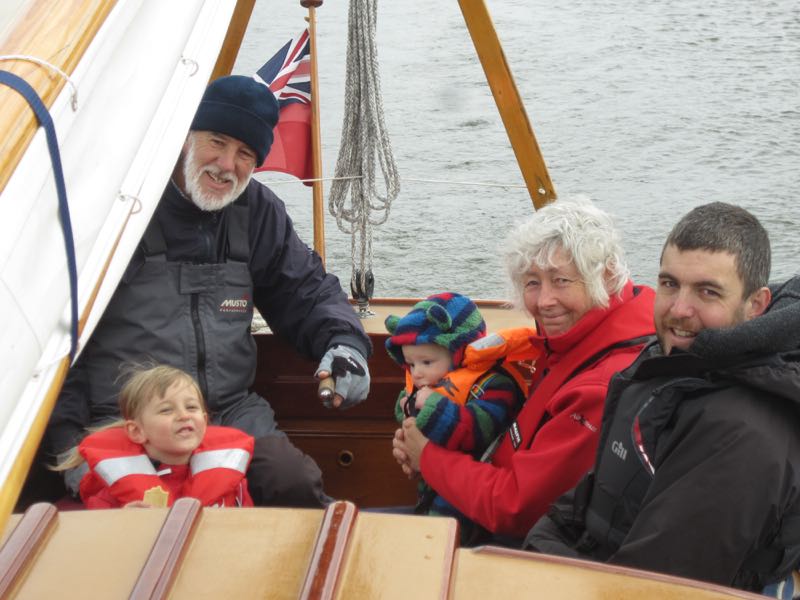 Pippinjack heading back to Ludham (Photo: Ellen Moore)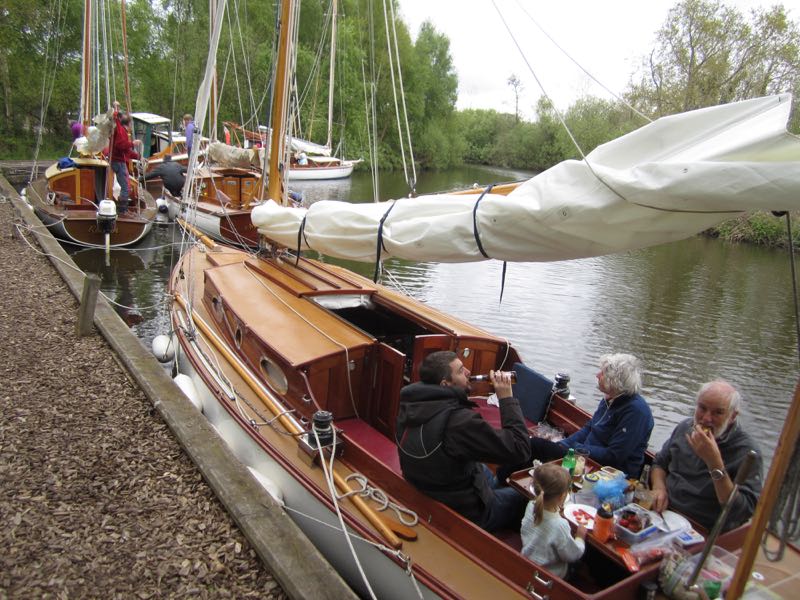 Lunch at Womack Island (Photo: Ellen Moore)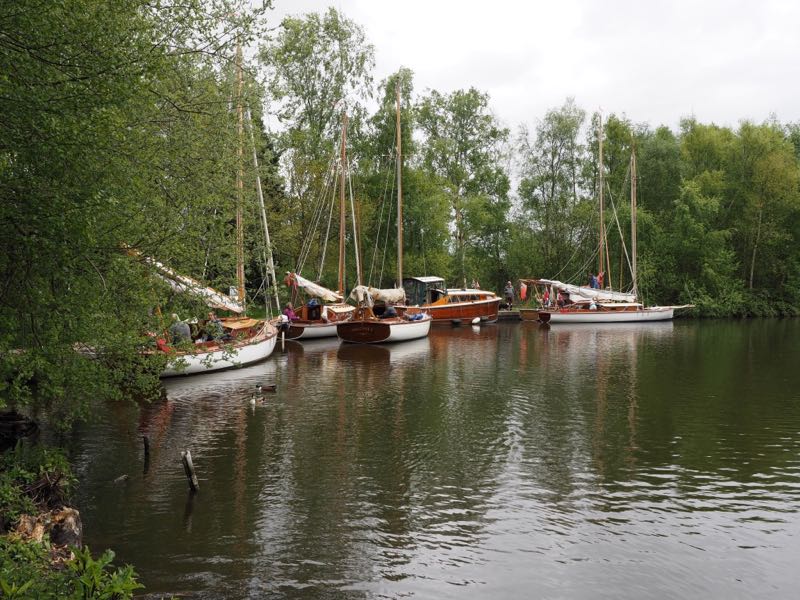 Womack Island Mooring (Photo: Roger Everett)
Our thanks to Roger and Lesley who coped with the trials sent to test them. They succeeded admirably and pulled off yet another memorable cruise. Thanks too to everyone who took photos. I hope I got the credits right, if not let me know. It's not too late if anyone has any to add.
Paul