End of Season Cruise 2018
Except where otherwise stated all photos by Jane Stevens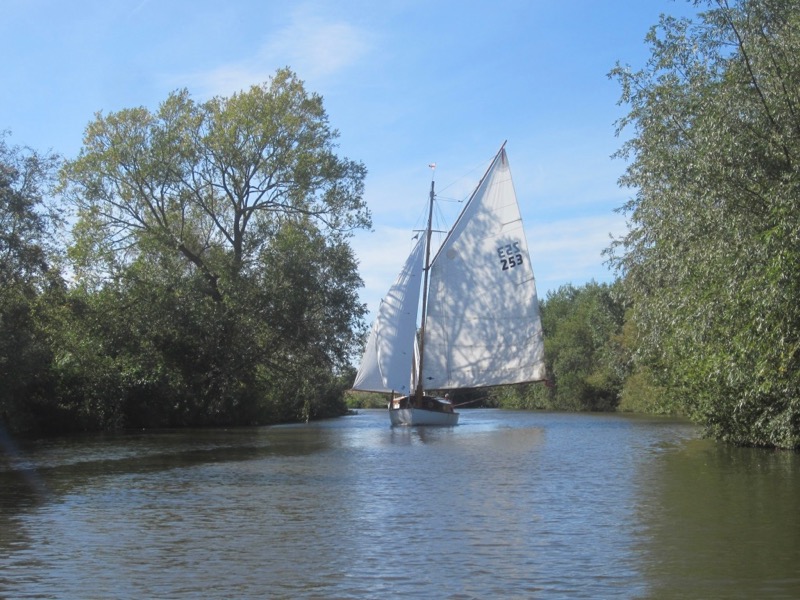 Ranger on the Ant
At the beginning of the season Ruth and David voluteered to lead the Autumn Cruise but later having the chance of a holiday in the Greek sunshine they took the better offer and who could blame them? (Except, didn't they have a hurricane in Greece at the weekend?) However they dutifully agreed to organise it anyway and outlined an itinerary to the north of Potter Bridge with an overnight BBQ at Horsey. There were a couple of slight flaws to this plan. Firstly Horsey Dyke was to be closed for major works so mooring would be on a temporary pontoon and perhaps finding somewhere to BBQ in a sea of mud might be a bit challenging. However, a week before, there were four sets crews willing and signed up to give it a try, Pippinjack, Moon Daisy, Ranger and Picus. But, the weather had other ideas and with the prospects of the first frost of the Autumn and a forecast of rather grey daytime conditions those hardy crews set about finding a suitable hostelry north of Potter for Saturday night. It wasn't to be! With nobody very keen on recent culinary offerings of the Pleasure Boat, The Nelson's Head or the Somerton Lion and the Greyhound in Hickling Village being full, plan B was put into operation - Barton Broad! A table was booked at the White Horse and over the next few days the numbers grew from 8 initially to 13. Sandpiper, Moorhen and the Pegasus "Poppy" (a prosective new member friend of Picus) joined the list. "Mercy sakes alive, looks like we got us a" cruise.
So, as has become our habit we start at the Thurne Lion on Friday night .Thanks for sorting out our menu choices Ruth. There was definitely a frost overnight and hot-water bottles were universally deployed.
Seven boats set off from Thurne on a glorious sunny Saturday morning, destination, the Punt Club pontoons where we have been invited to moor for lunch and use their "facilities".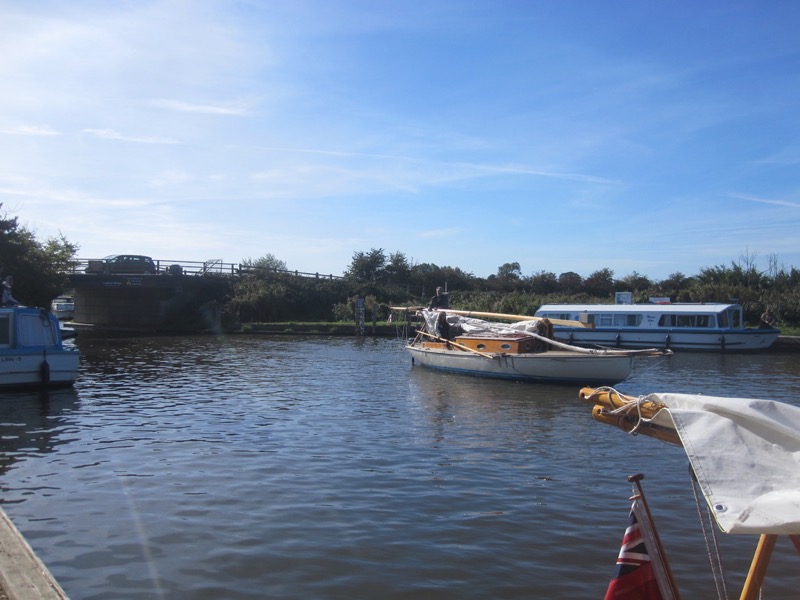 Picus at Ludham Bridge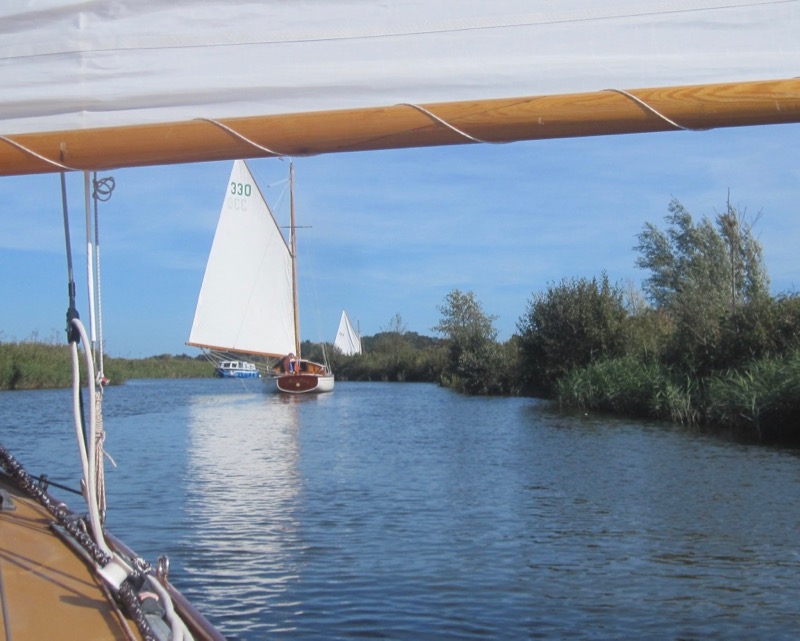 Moon Daisy on the Ant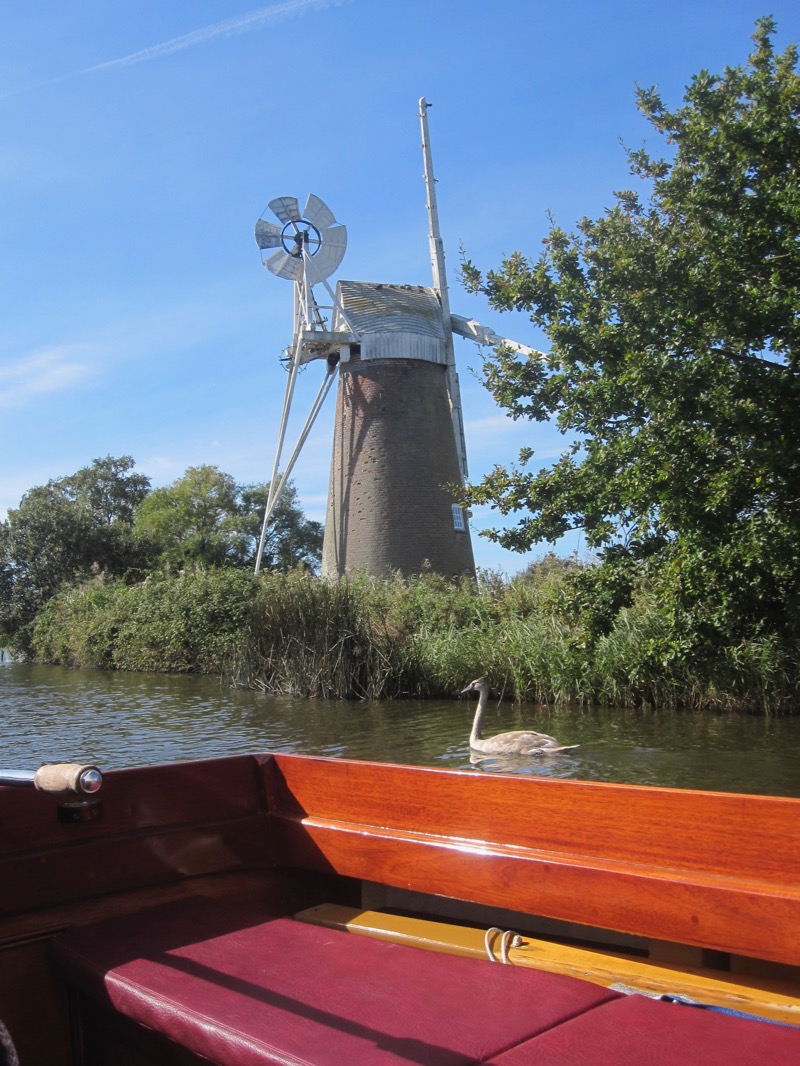 Turf Fen Mill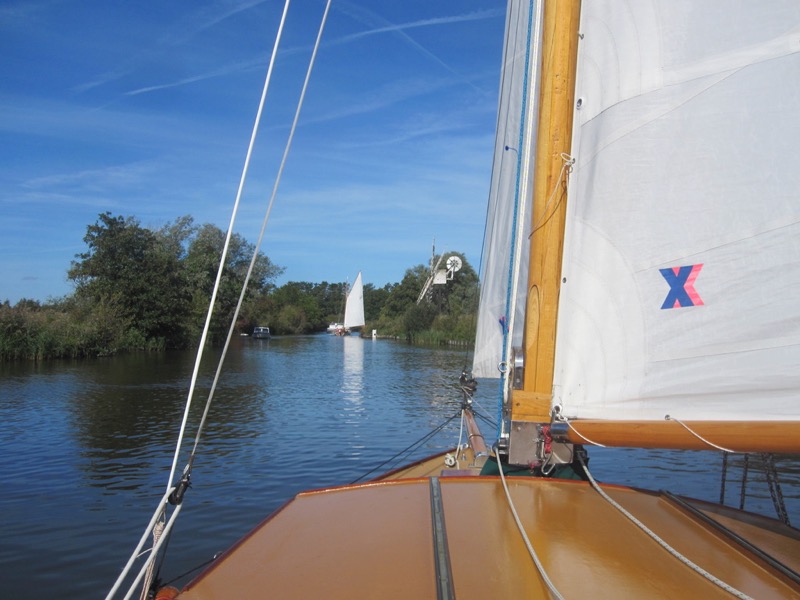 Boardman's Mill with Ranger from Pippinjack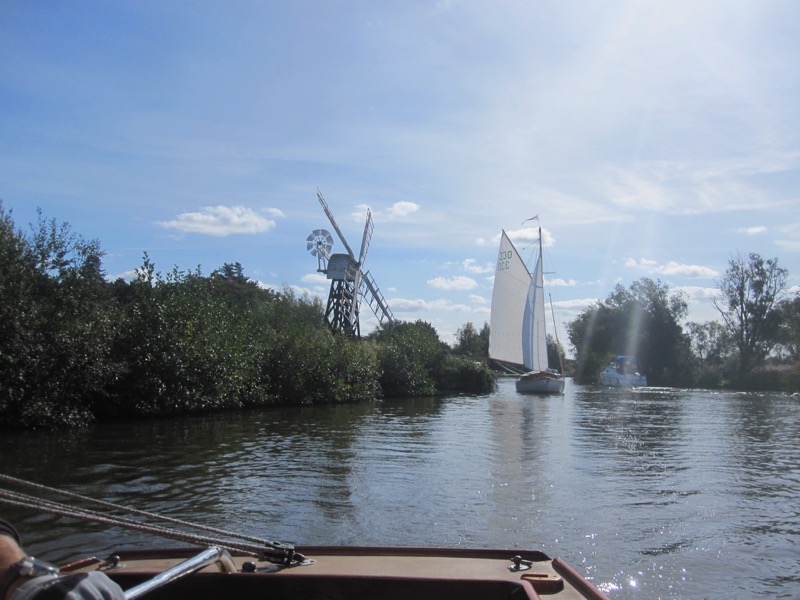 Boardman's Mill with Moon Daisy from Pippinjack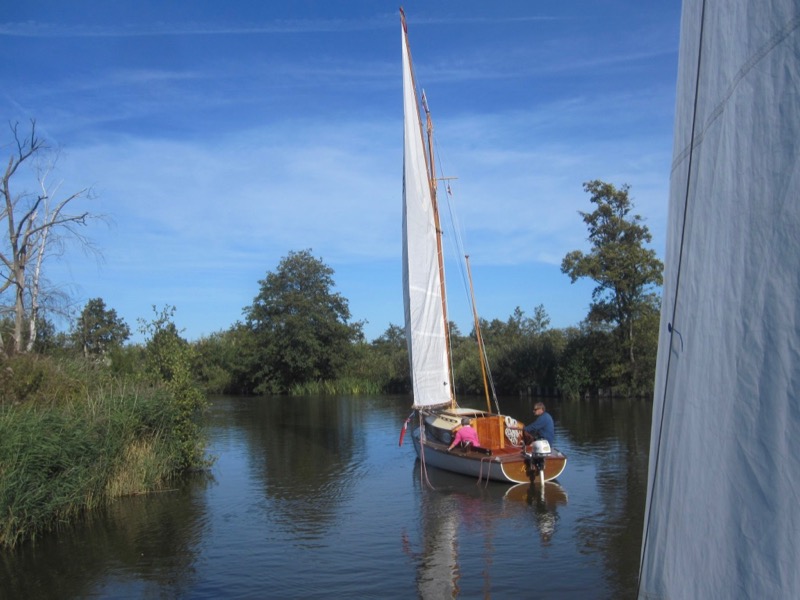 Ranger on the Ant again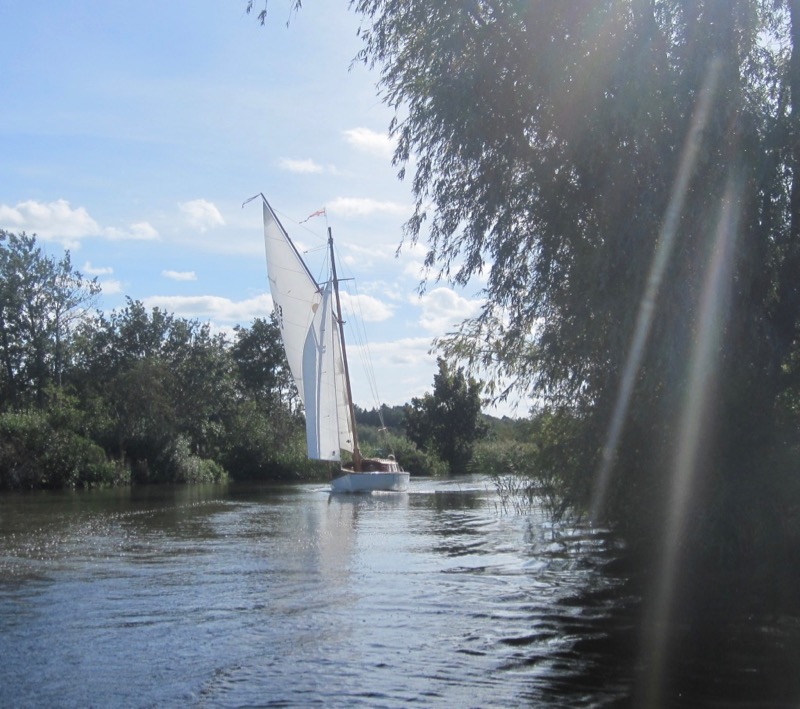 Ranger from Pippinjack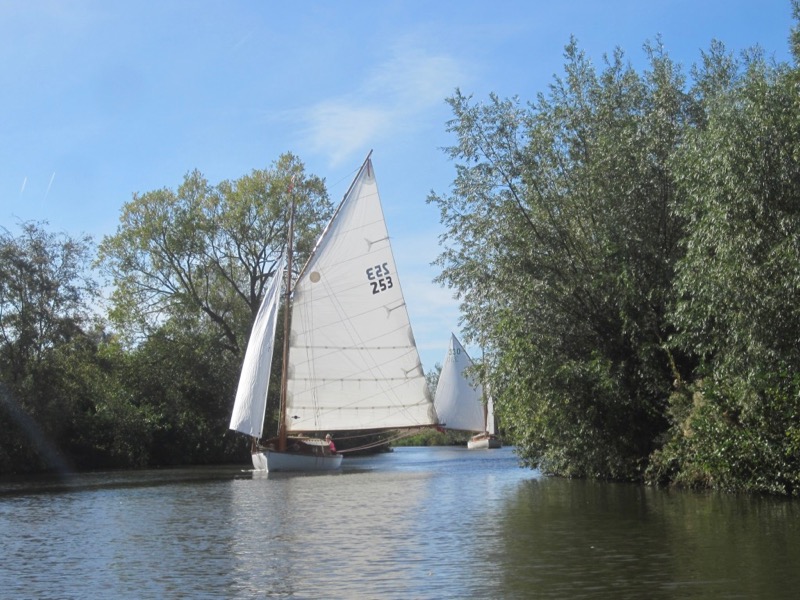 A gentle south westerly breeze and flood tide enabled us to sail all the way up the Ant and we all arrive at Barton in time for a leisurely lunch. What a fabulous day.
Moon Daisy on Barton Broad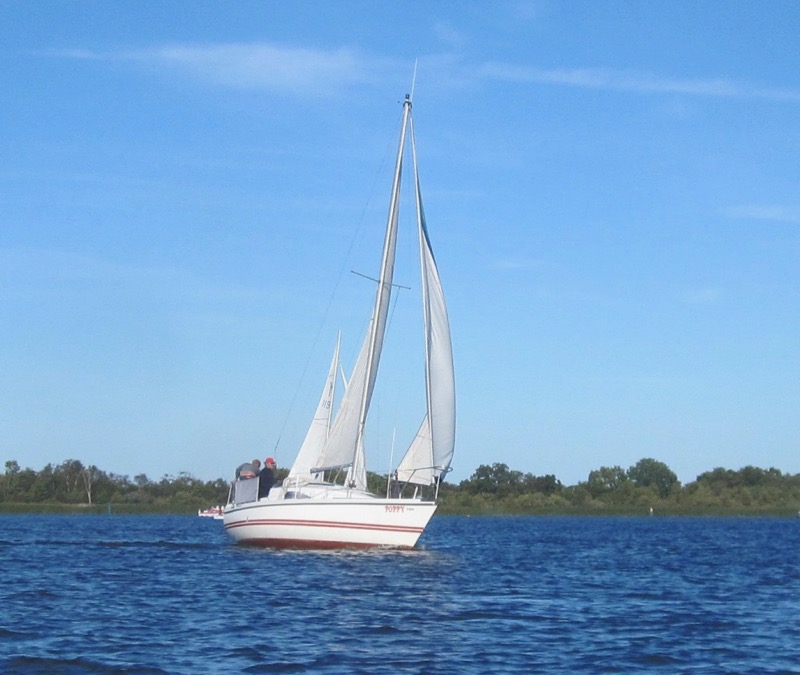 Poppy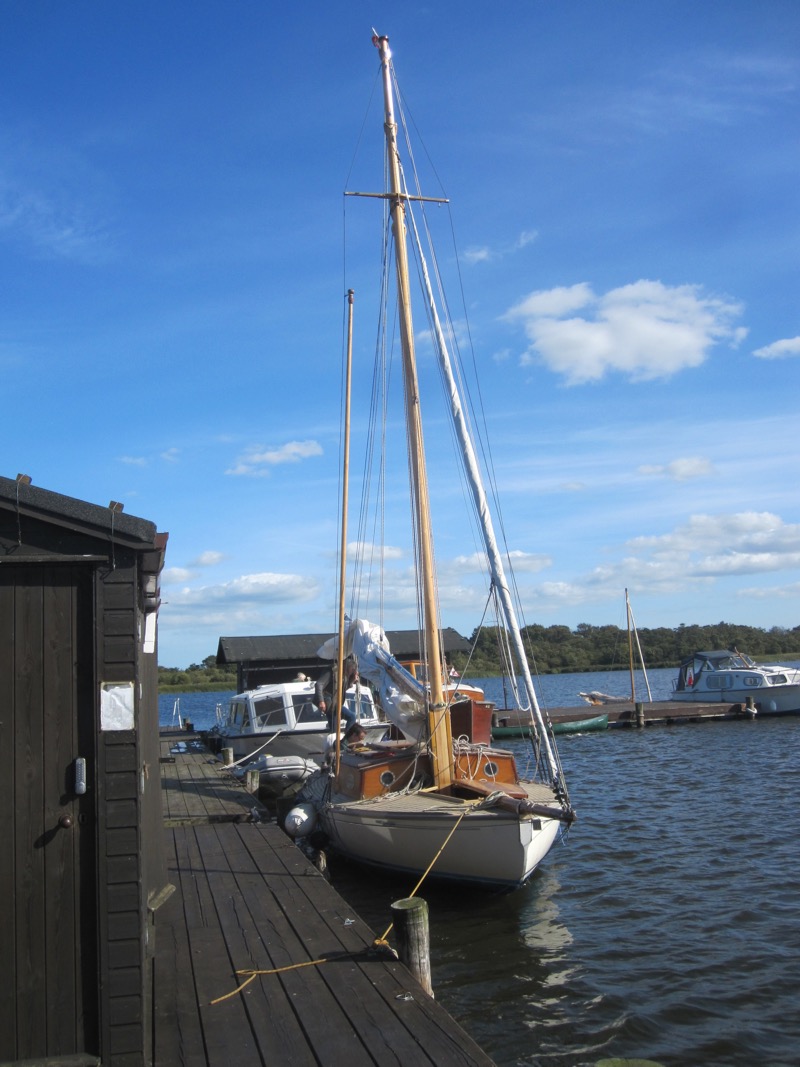 Picus on the Punt Club pontoons with Moorhen in the background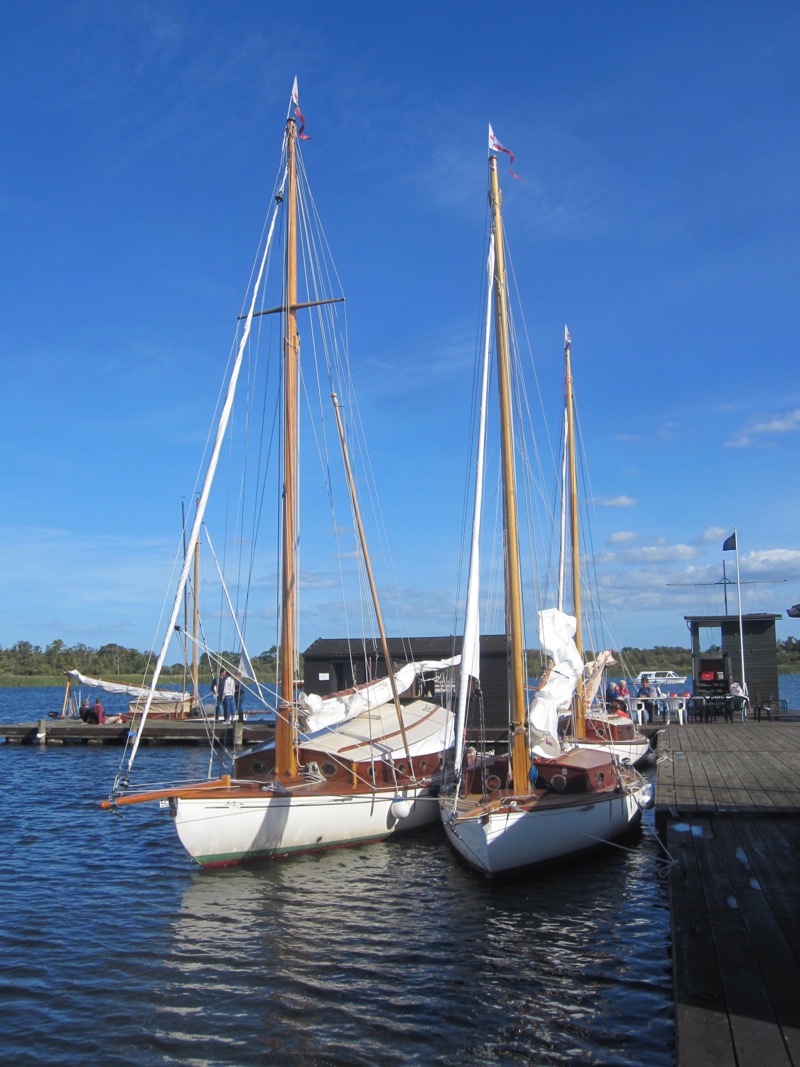 Moon Daisy, Pippinjack and Ranger making use of the Punt Club facilities.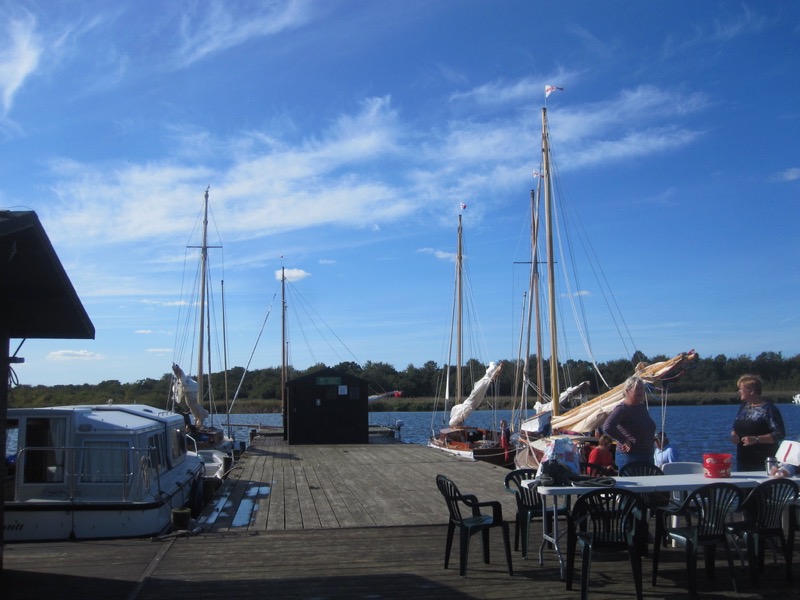 The Punt Club facilities - at least they have some!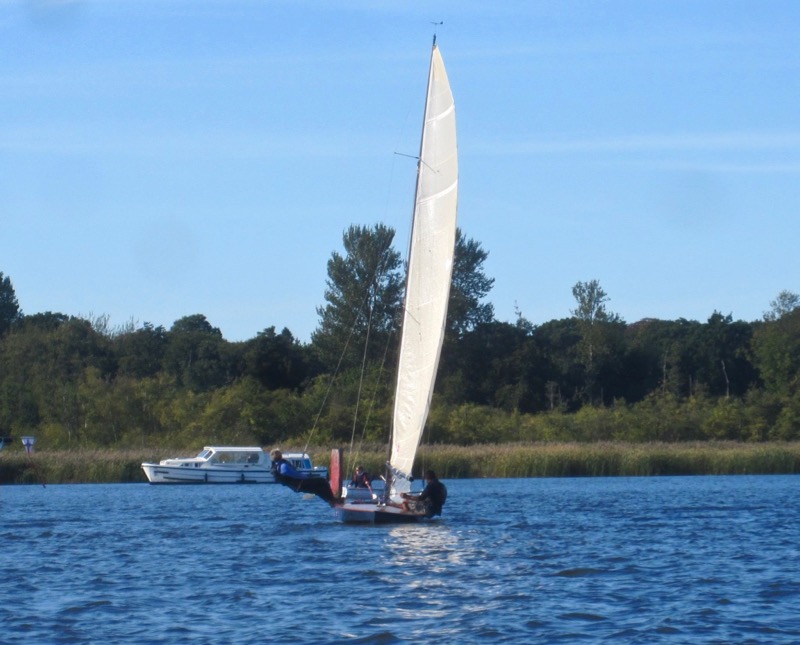 We all go out to play on the broad in the afternoon and some take part in the Punt Club's activities. Who is this on a punt trapeze?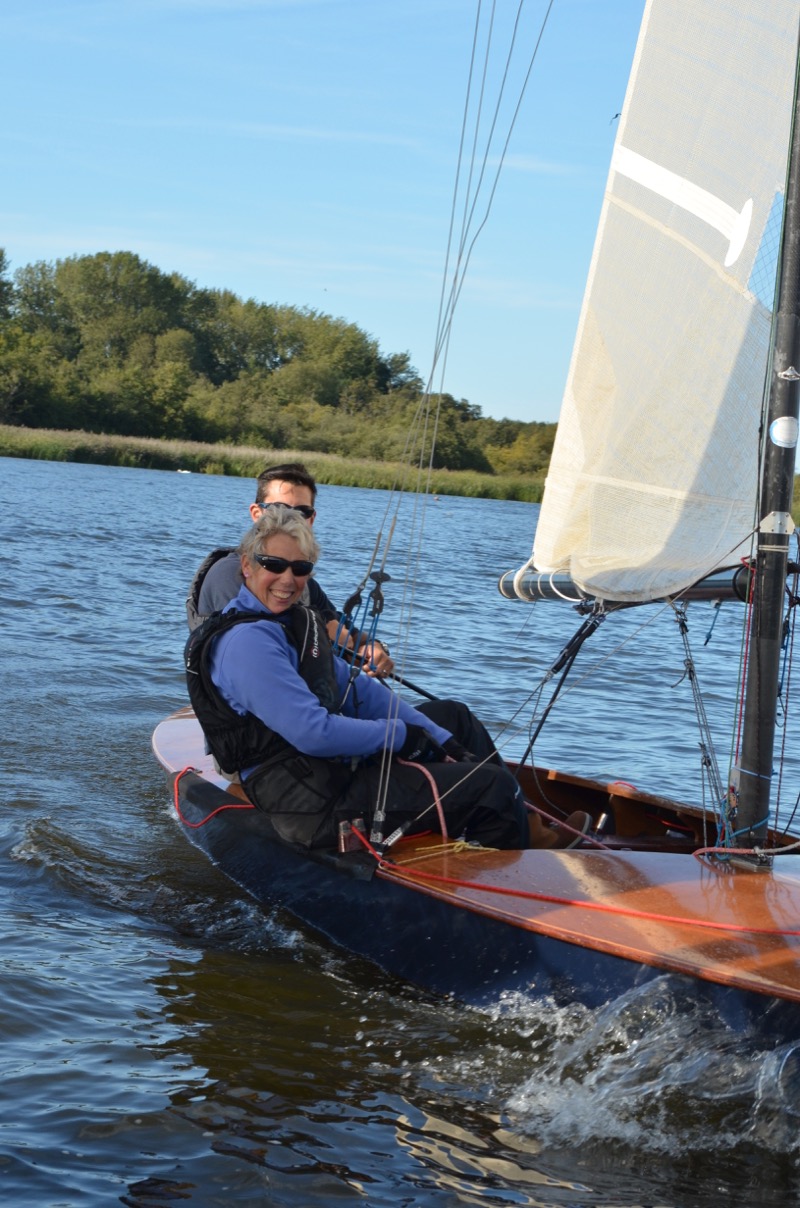 Photo: Jimmy James
Sandpiper on Barton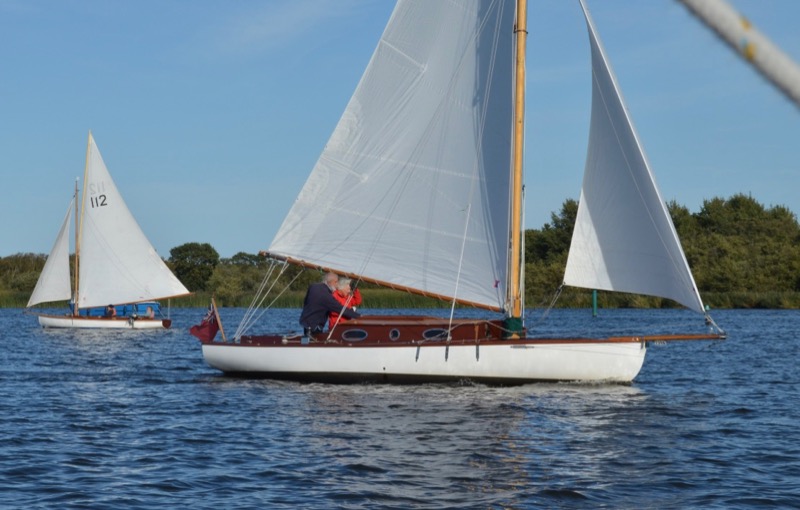 Photo: Jimmy James
Pippinjack on Barton
Big Breeze enters the fray
The plan is then to muscle in on the Gays Staithe moorings at an optimum time mid afternoon. All goes to plan and we occupy all the side-on moorings and the outermost end-on moorings. Perfect! The ubiquitous drinks and nibbles followed.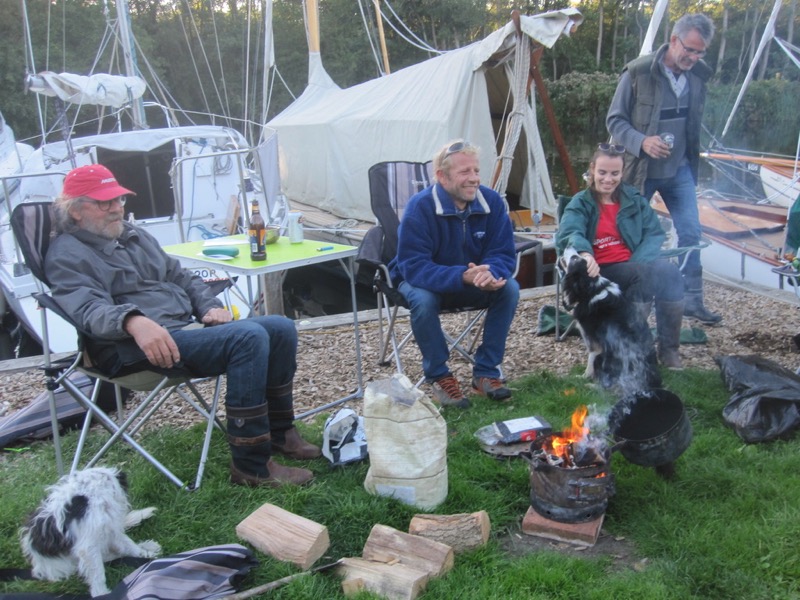 Kiffer, Nick, Lauren and Richard on Gay's Staithe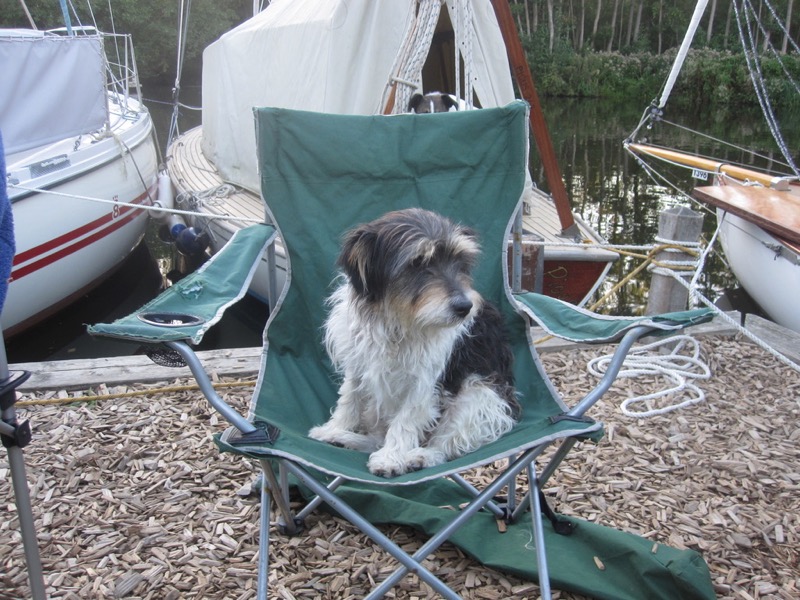 Betty
A cruise wouldn't be a cruise without the usual compliment of dogs, this time Pip, Mollie, Axel, Betty and Billy.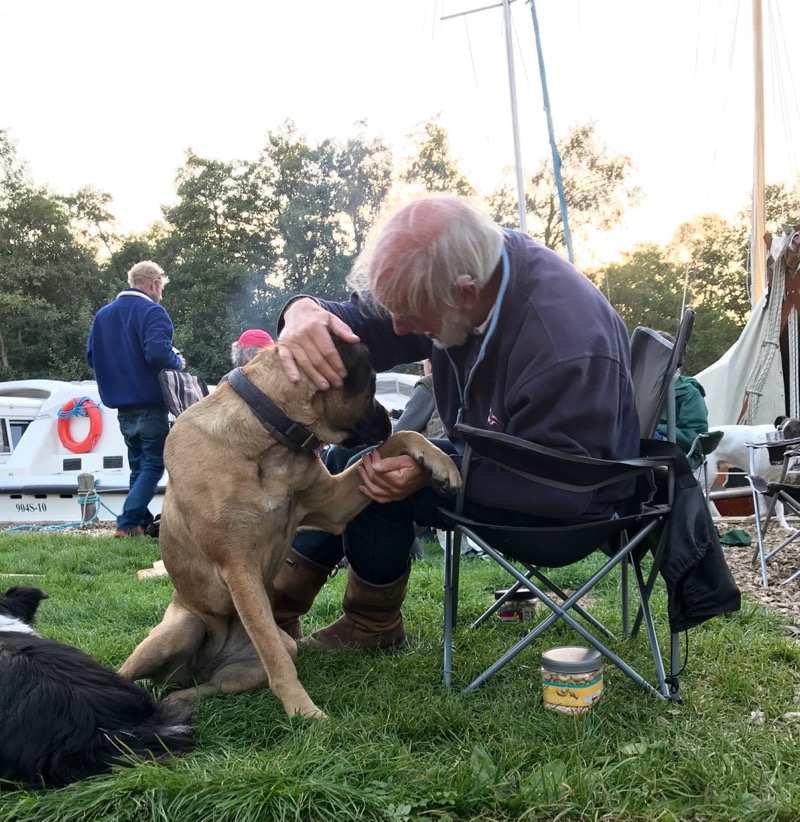 Photo: Roger Everett
Pip 'n' Paul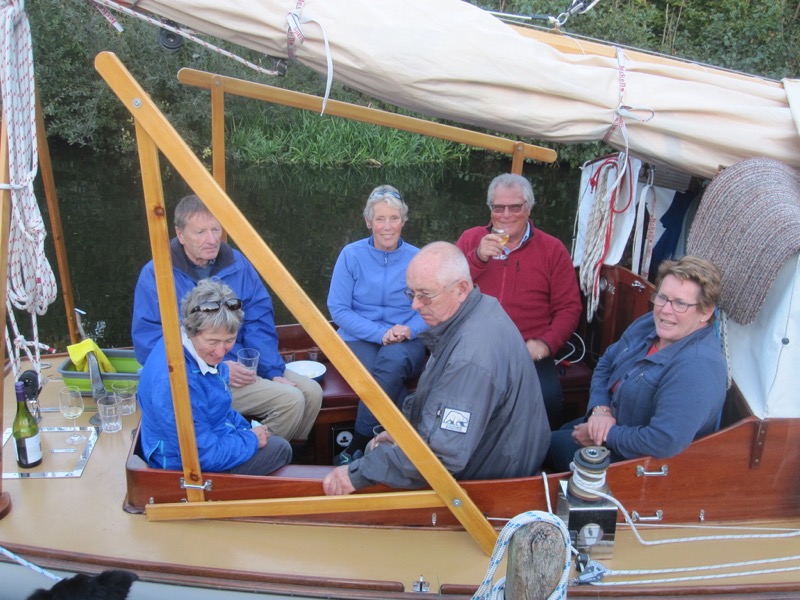 G 'n' Ts on Sandpiper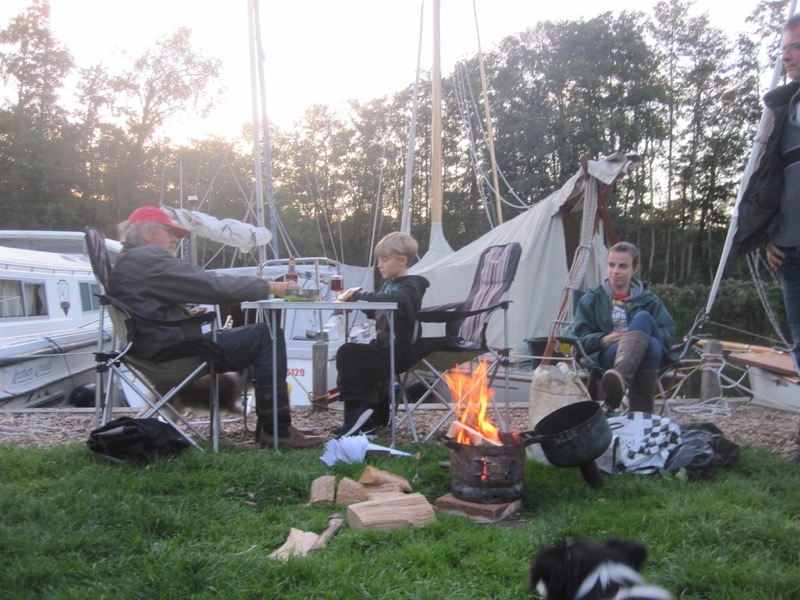 Those who decided to eat on board made themselves comfortable.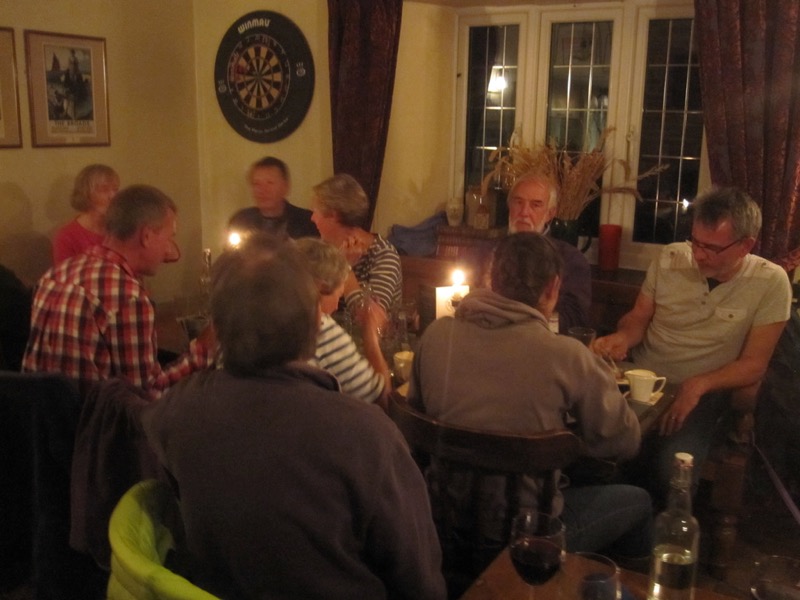 We were joined by the Skipper and Social Secretary for our meal at the White Horse. An enjoyable repast even if the menu did look remarkably familiar.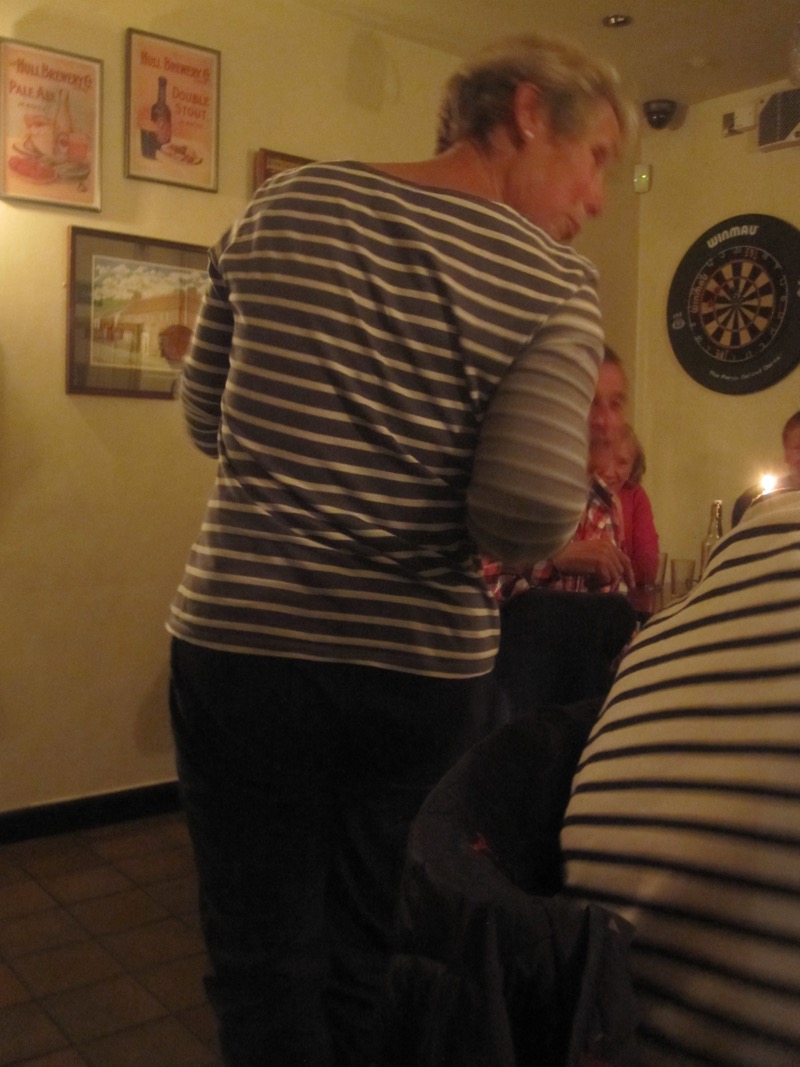 The post pradial activities, which the following photos depict, defies description! Sufficient to say that it involved pound coins, clenched buttocks and much hilarity. Everyone took part and about £20 was raised for the Air Ambulance.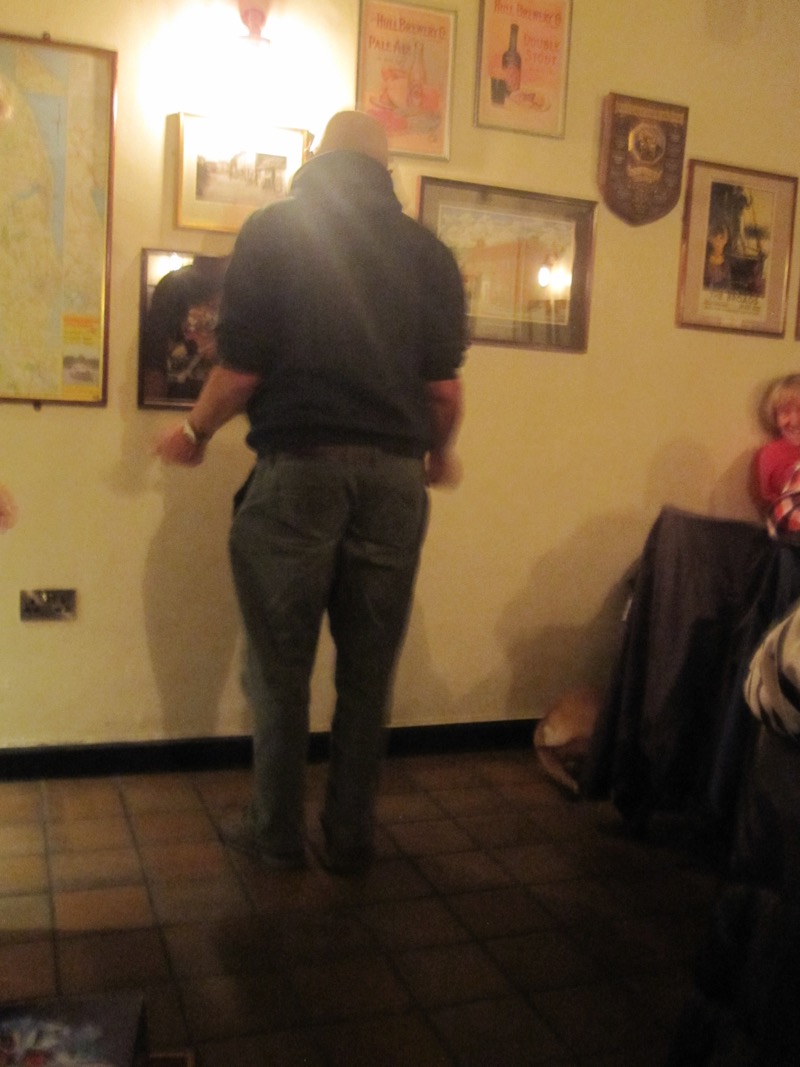 Tom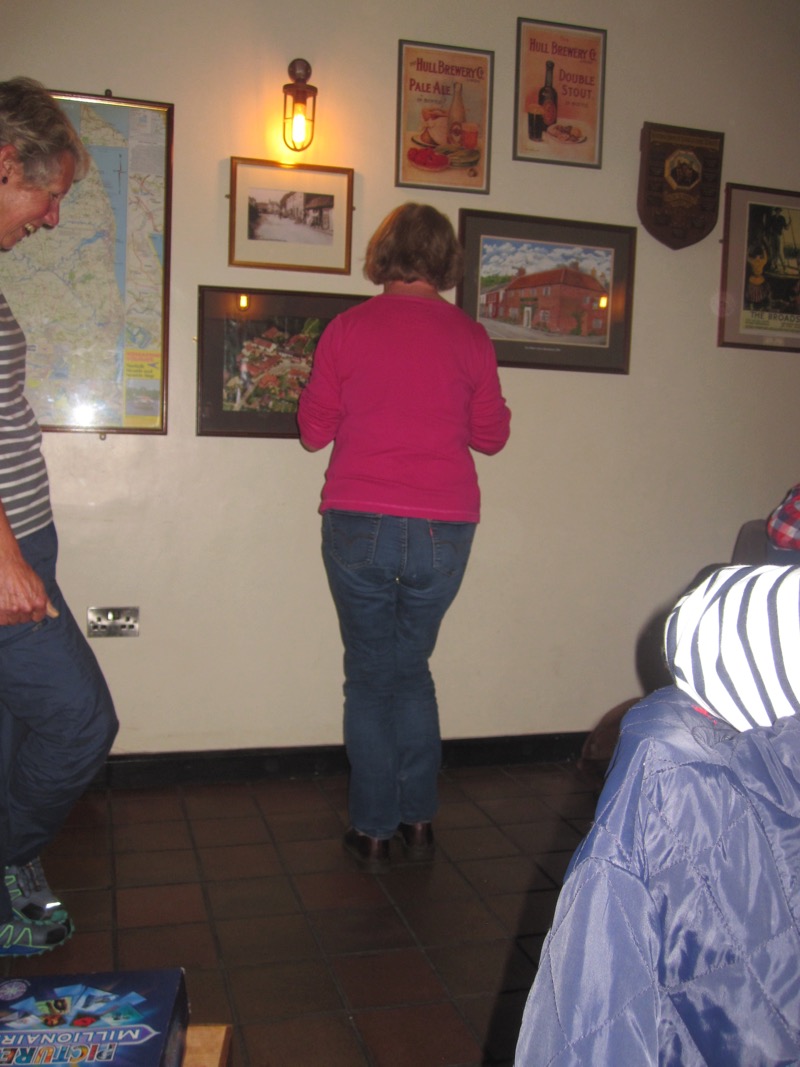 Cally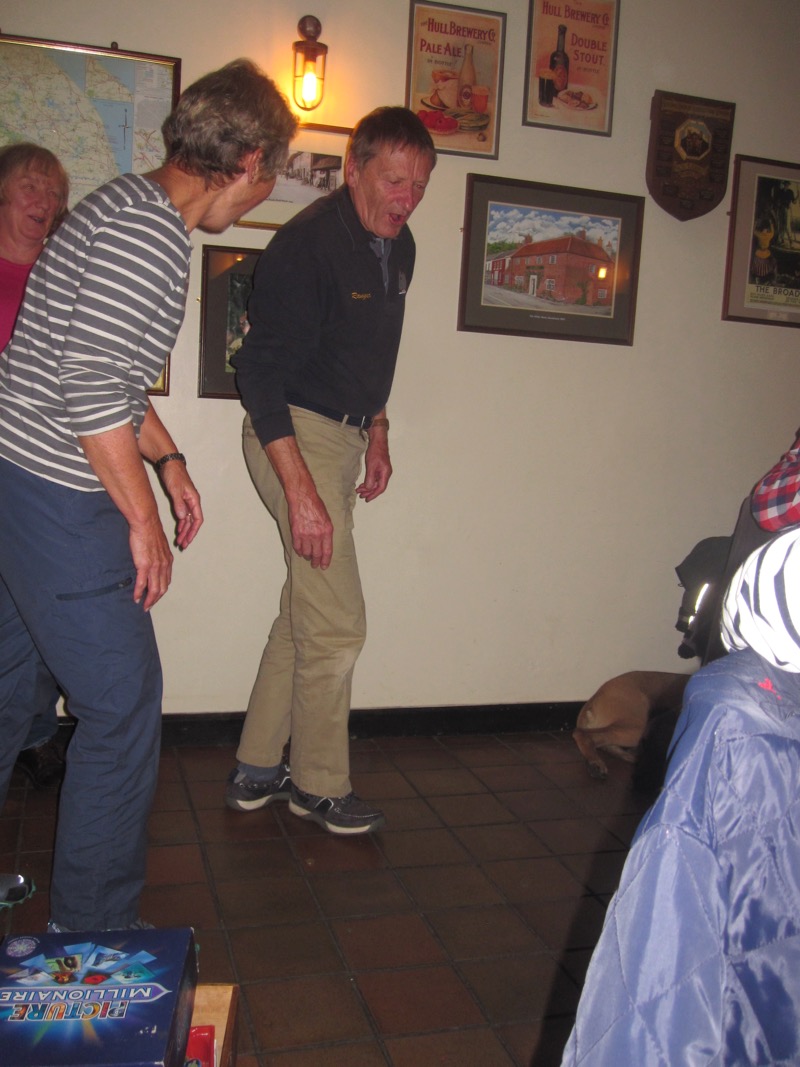 Carolyn and Roger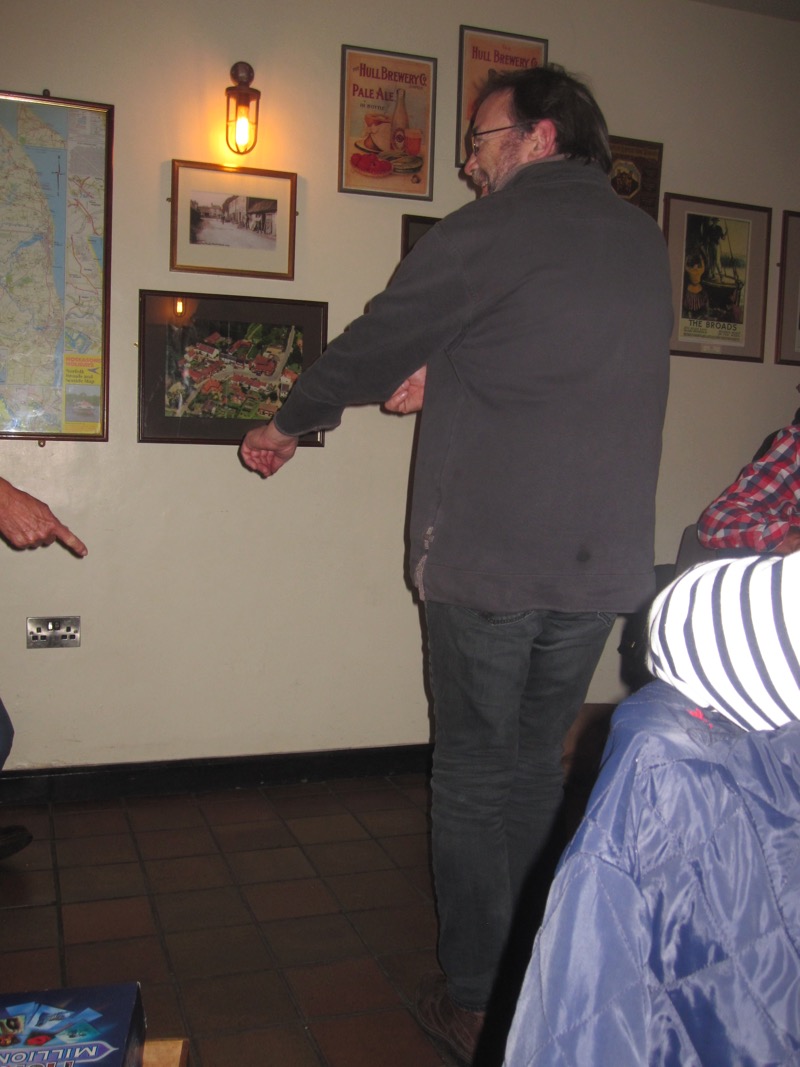 Jo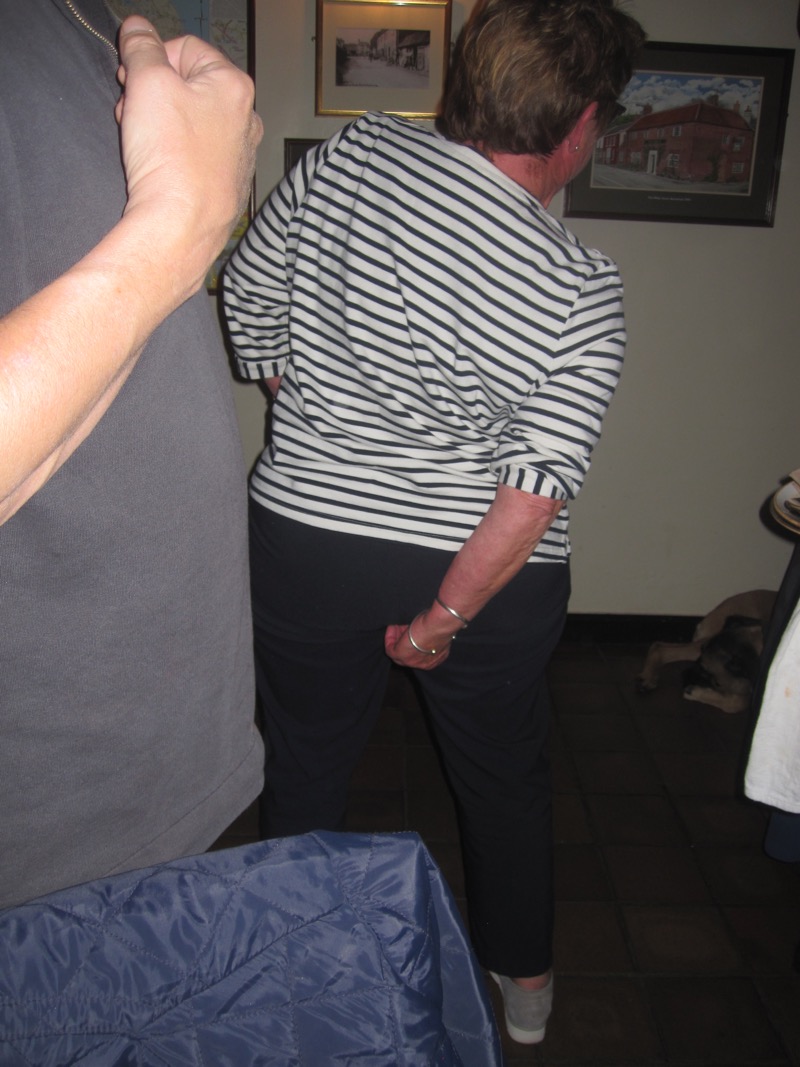 Frankie
Lauren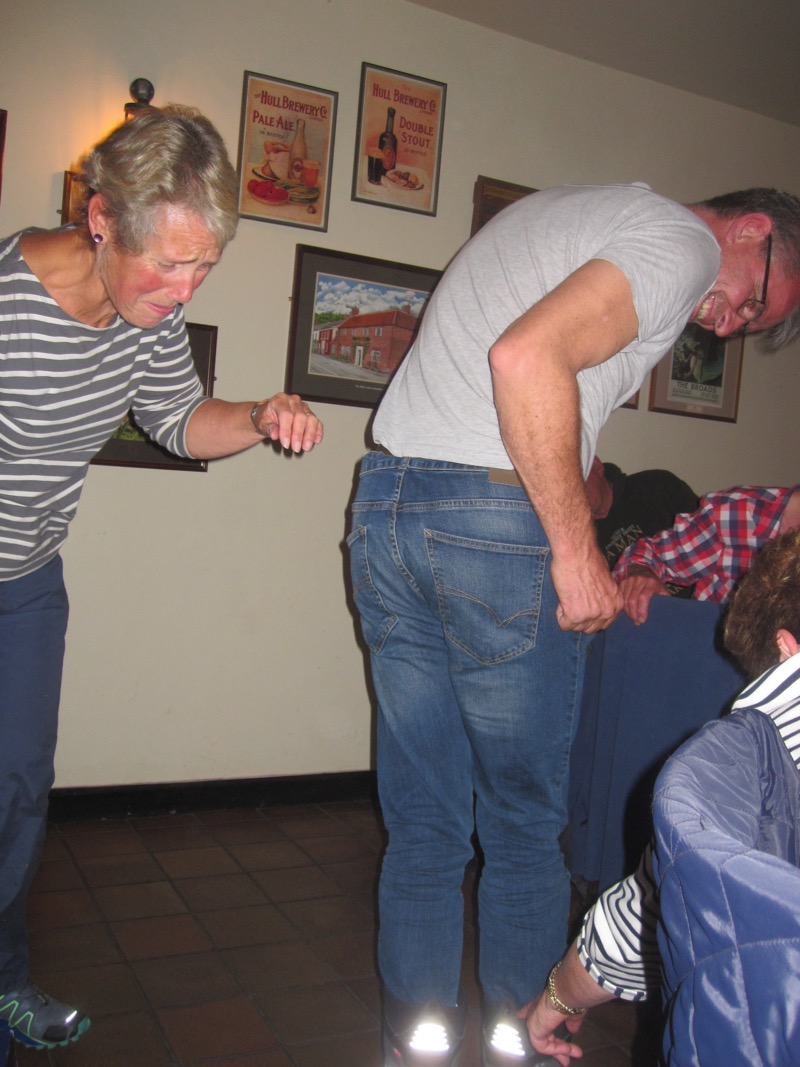 Richard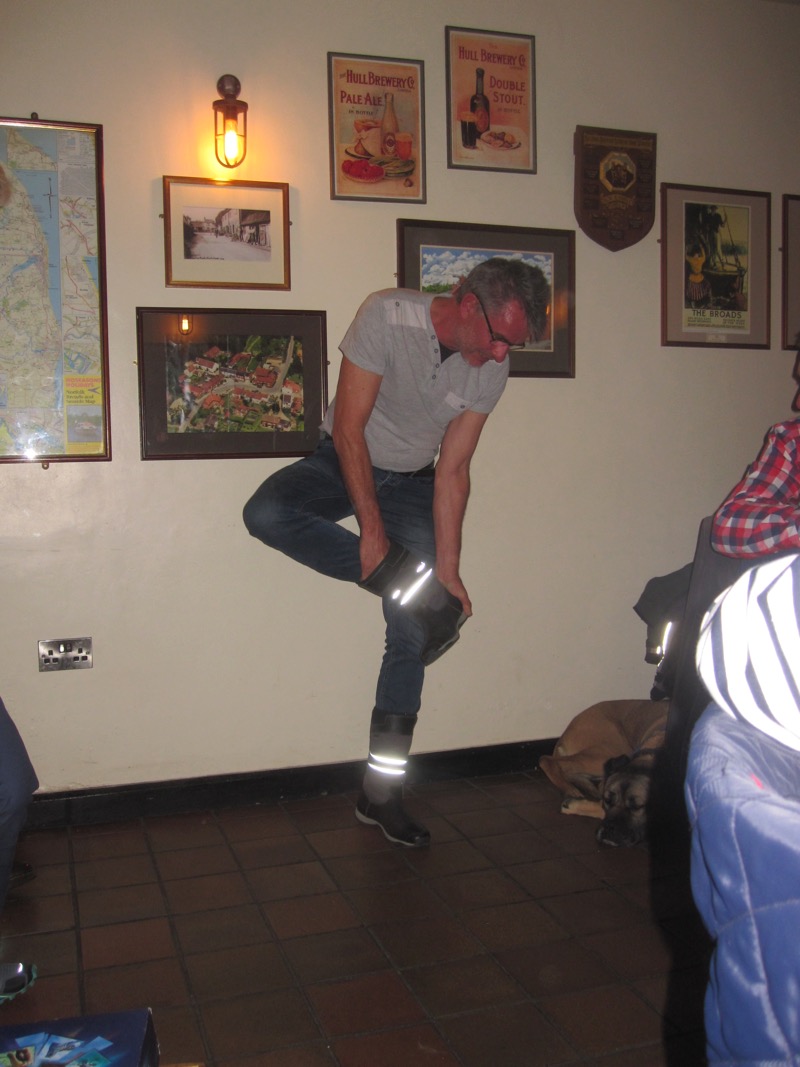 Richard was laughing so much he filled his boots!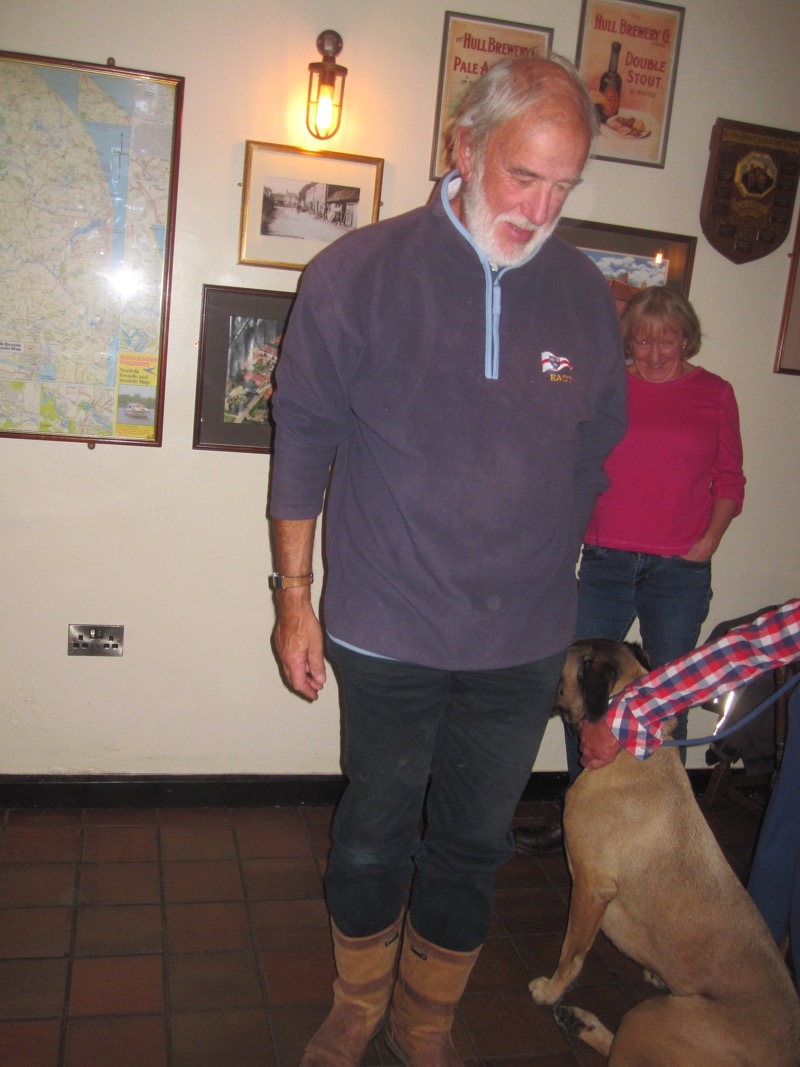 Paul - The photo of Colin has been censored!
Saturday night was not nearly as cold as Friday night and our merry band enjoyed the moonlight walk back to Gay's Staithe.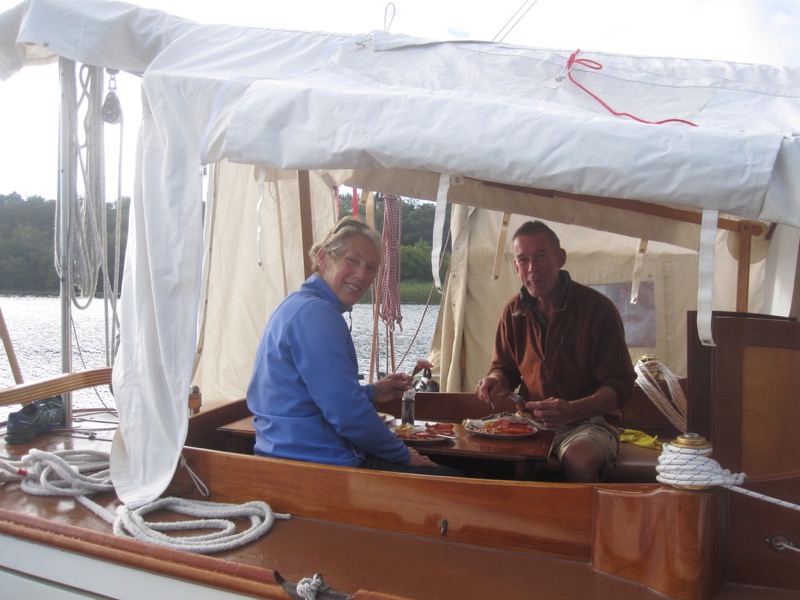 Sunday morning dawned fine and clear so it seemed a good idea to motor out and mudweight in Limekiln Dyke to enjoy breakfast in the sunshine.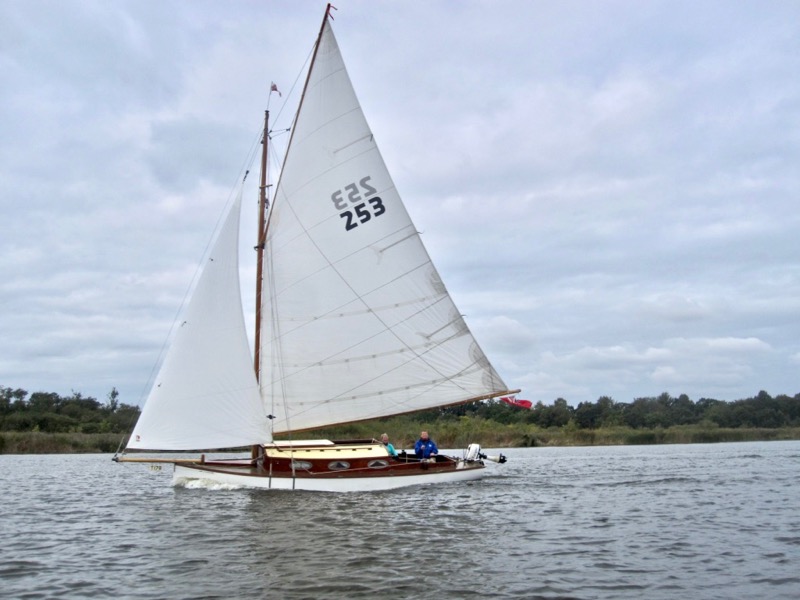 Again sailing on the broad followed before heading for Sutton Broad for lunch.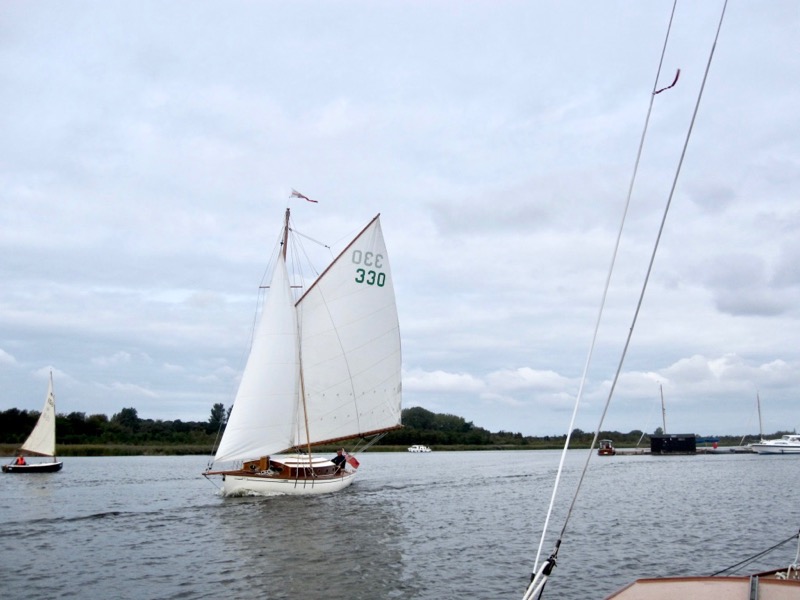 Jimmy on Moon Daisy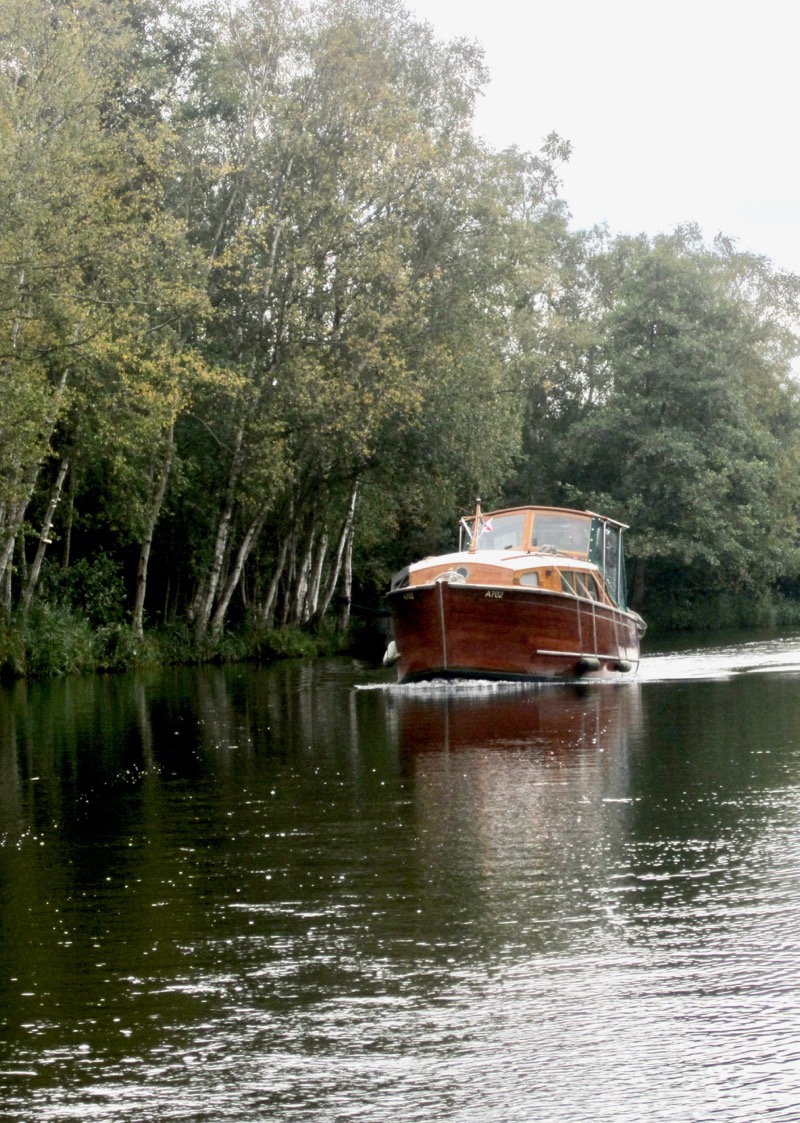 Moorhen heading for Sutton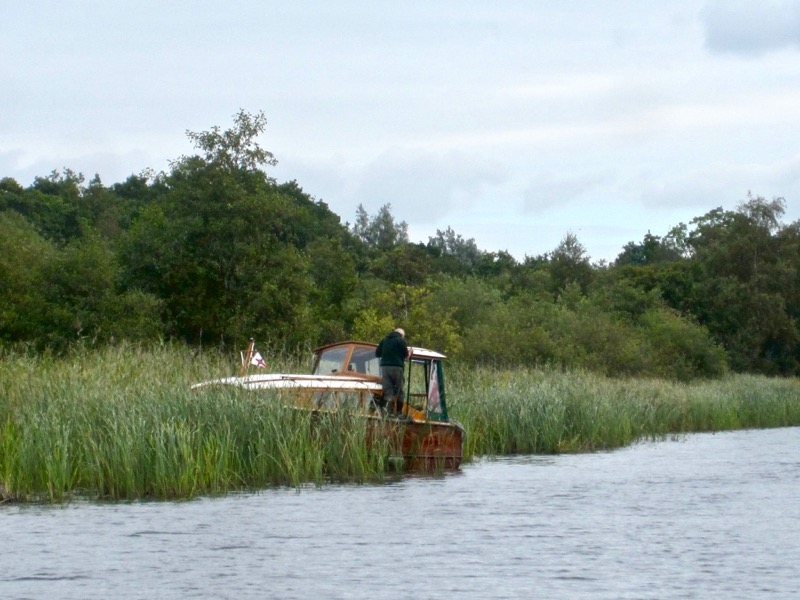 Moorhen arrived at Sutton Broad and apprehended a big hover which the BA ranger took into custody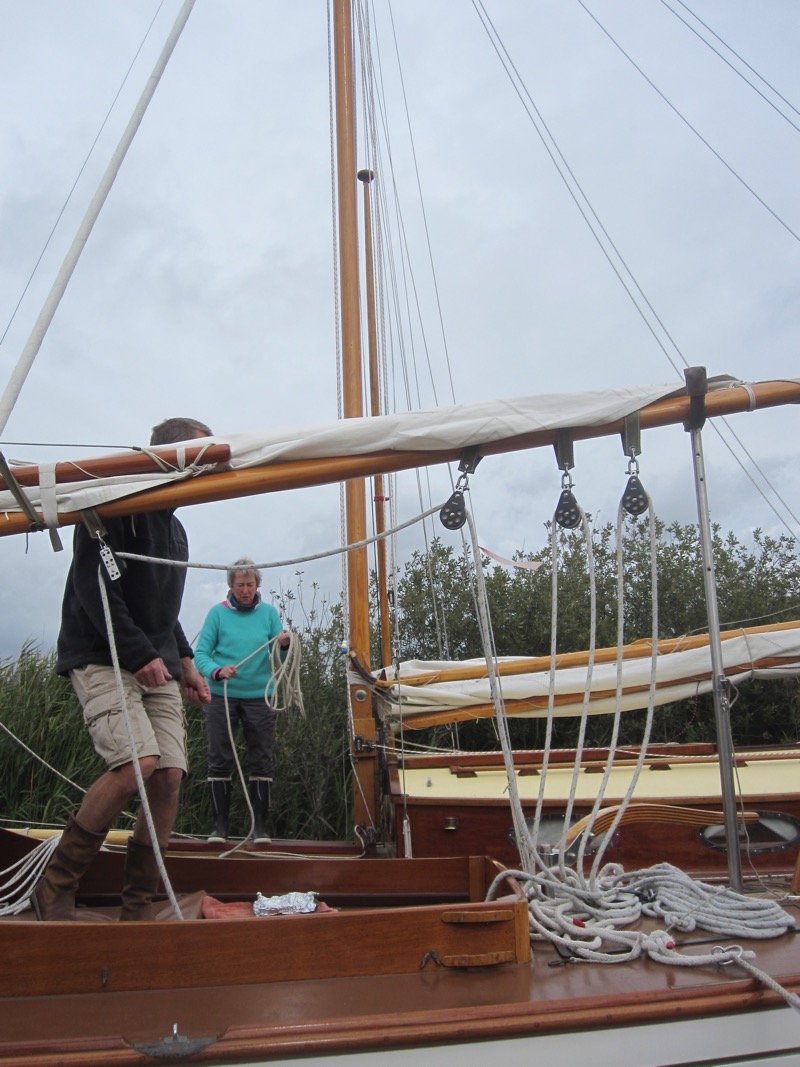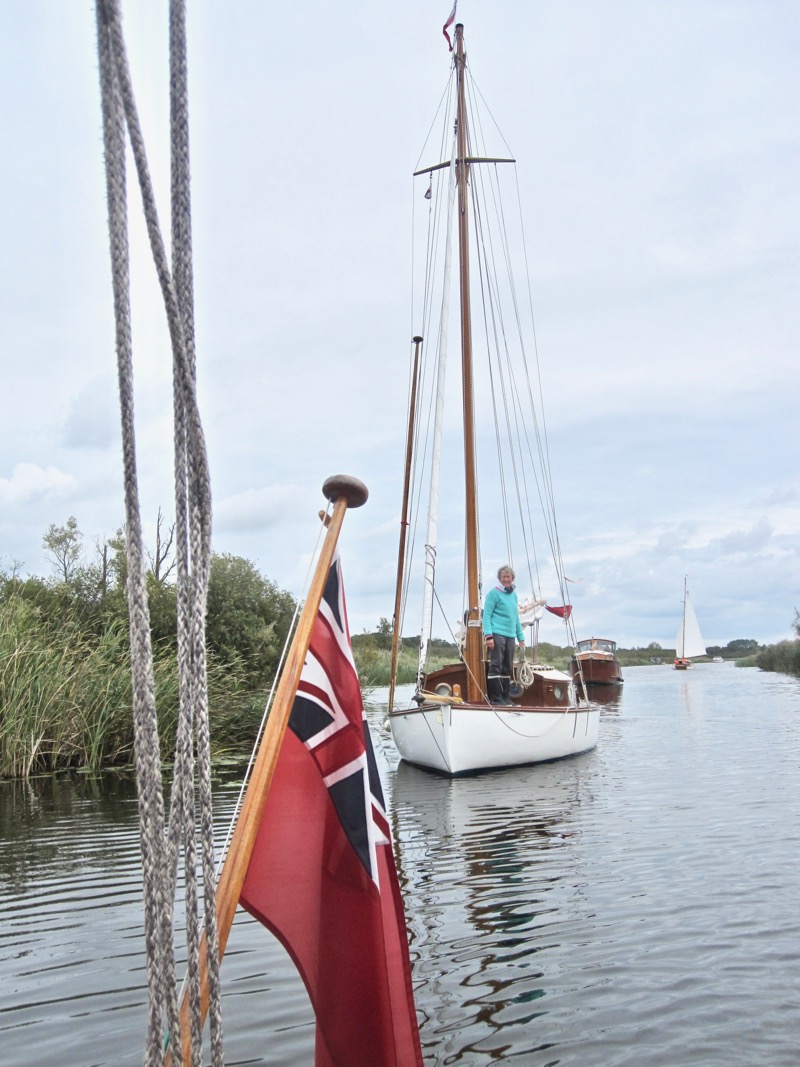 Mooring at Sutton Broad for lunch
One by one we departed, sailing all or at least part of the way back to Thurne and running the gauntlet of the Lady Yacht Club Regatta at Thurne Mouth. What a great weekend! Thanks everyone for your company.
Paul.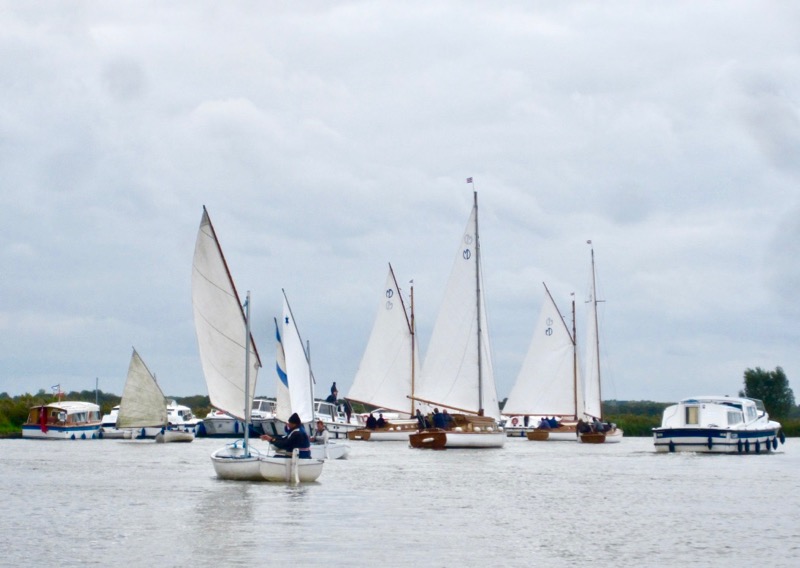 Lady Yacht Club Regatta