Rigging Out Supper 2020
Traditionally the opening event of the season, EACC Rigging Out Supper was to have been held this year at Ranworth Village Hall and as in previous years many would have braved a first night aboard their boats, inspite of frost, and three(?)years ago, snow! Instead, never daunted, our wonderful club overcame the coronavirus lockdown by staging their first ever virtual event. Hosted by Cally Smith and made possible by Ian Patience's subscription to Zoom the event was staged in 28 EACC households and featured simultanious enjoyment of a three course supper with a set menu, entertainment in the form of a scavanger hunt and a 4 round quiz, won by Dave and Soozie Hopwood. Lovely to see everyone, especially those who may not ordinarily have made it to the Rigging Out Supper, a great turn out and fun evening, but tinged with sadness as two much loved members passed away last week, Sarah Montague (Pickle) and Philip Dring (Marilyn Ann) for whom tributes were given by Paul Howes and Geoff Angell respectively. More to follow on this sad news soon.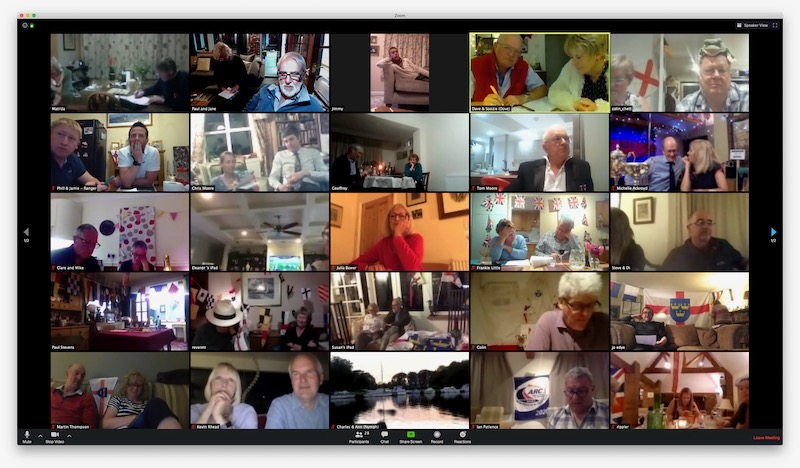 Social Secretary
Well that went well didn't it - the technology worked and the individual technological challenges were overcome and everyone enjoyed themselves according to all the feedback I'm getting this morning. It's all a bit of a blur to me tbh as I had a couple of stiff martinis at the start and didn't really recover.
Cally Smith
Skipper's Thanks
Our Rigging Out Supper this year was a virtual Zoom event and under these difficult circumstances was a great success. It was so good to see so many familiar faces and the quiz was a great success. Thank you for everyone who joined in, the efforts made were in true EACC tradition.
I must admit I missed the hugs on arrival and close contact but the evening raced by. There was no compromise on food and drink and there was certainly plenty of banter so Zoom did good!
Many thanks to Cally for organising this event and to her endless forbearance in getting us all connected. Thanks to Ian Patience too for supplying the Zoom technology thus allowing it all to happen.
David Thompson.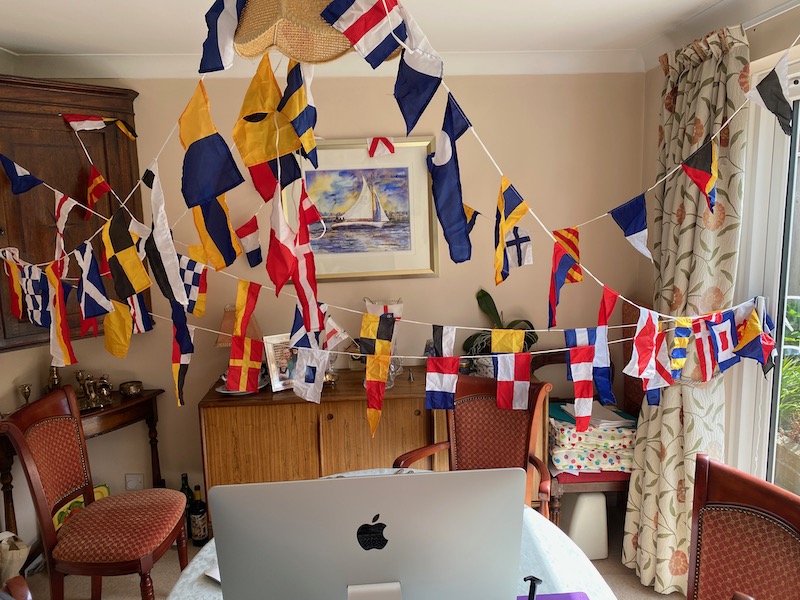 Roger and Lesley's space being set up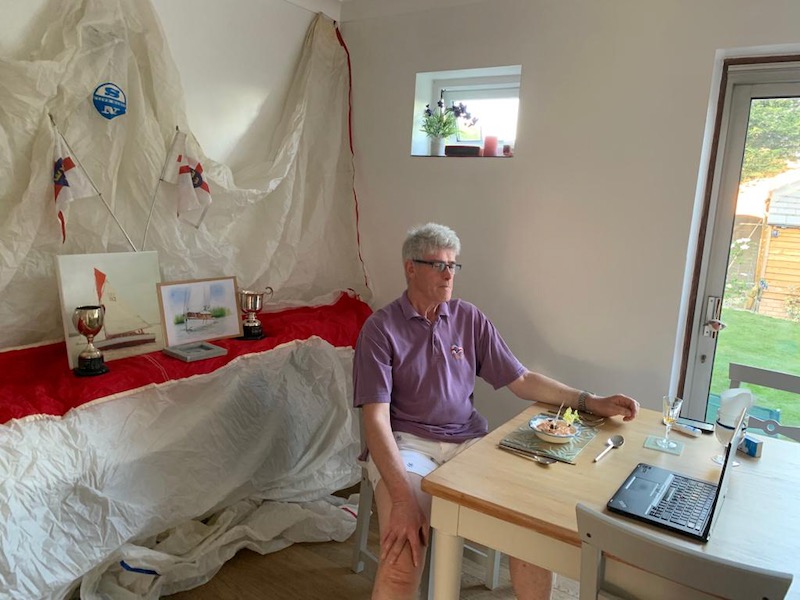 Colin Gibbon ready for supper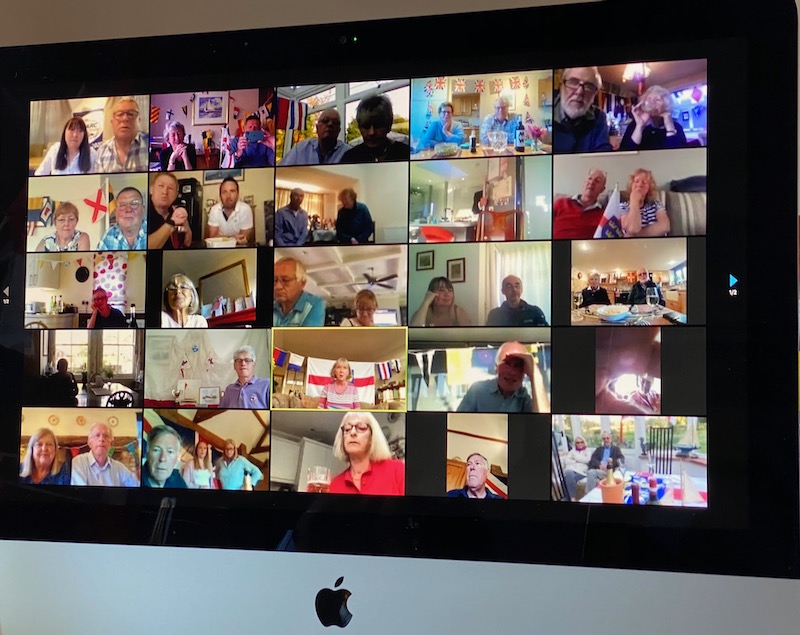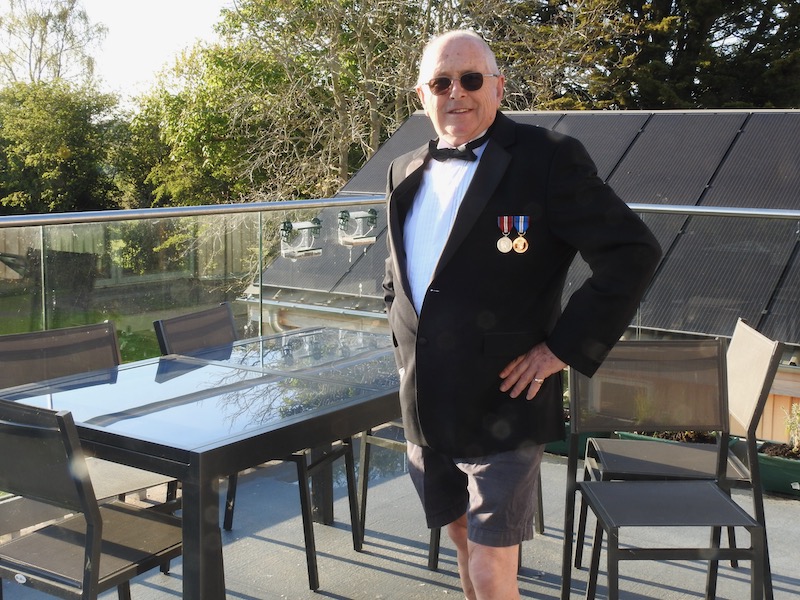 Some of us (well one of us) dressed for dinner. Well done Tom! Are you wearing flip-flops too?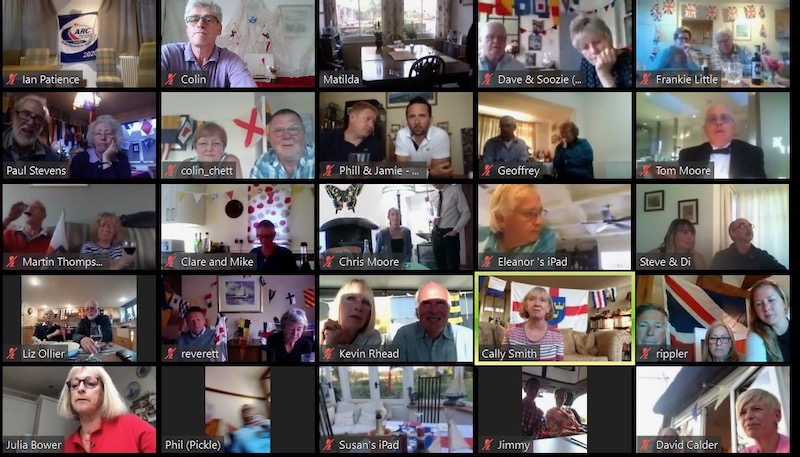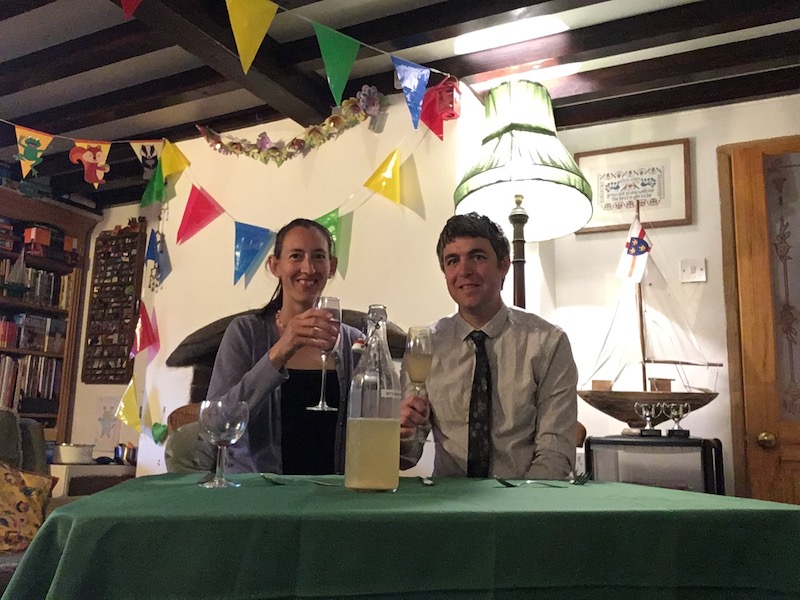 Ellen and Chris Moore would not usually make it to the Rigging Out Supper but the kids are in bed.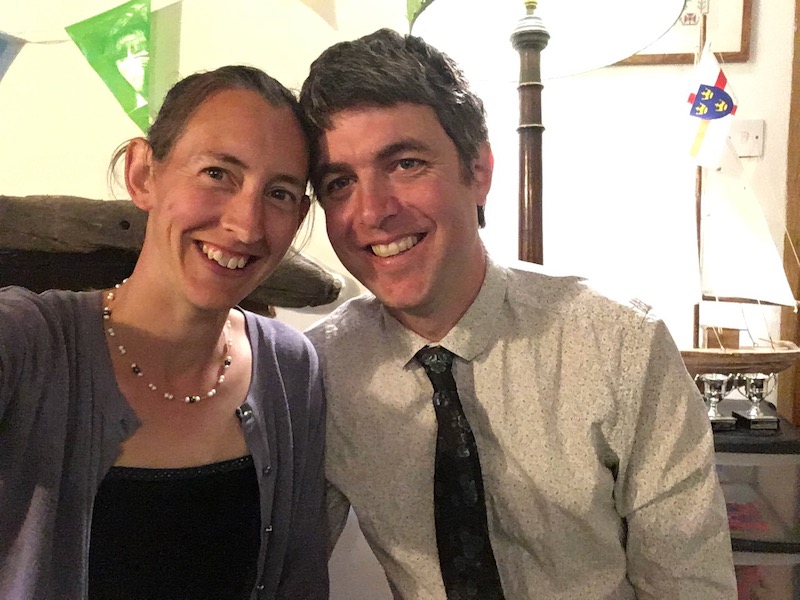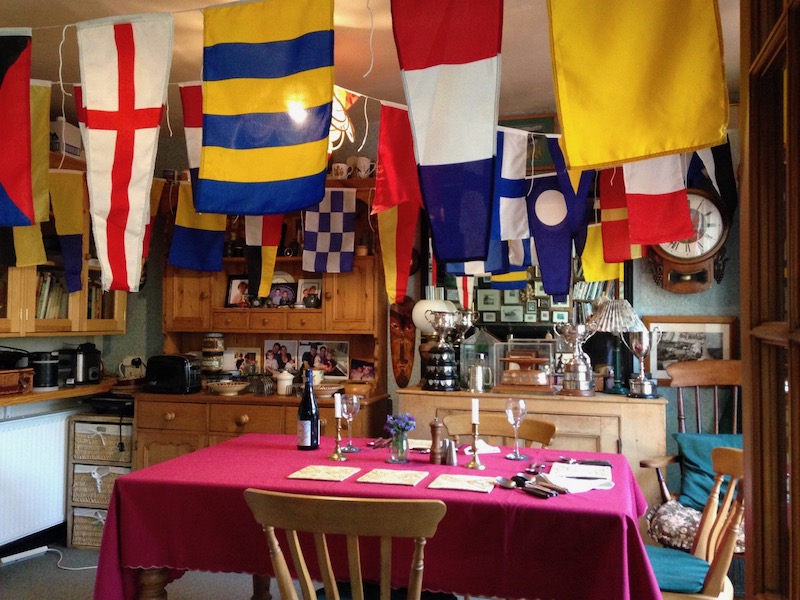 Stage set at the Stevens household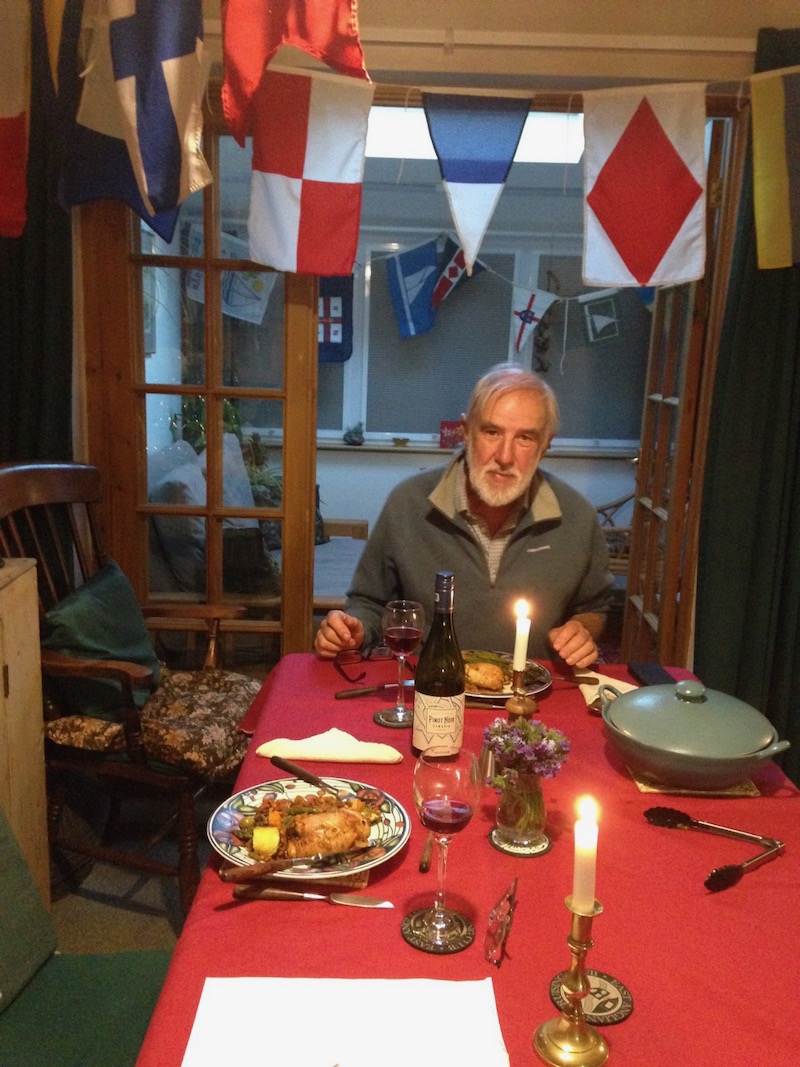 A good choice of main course!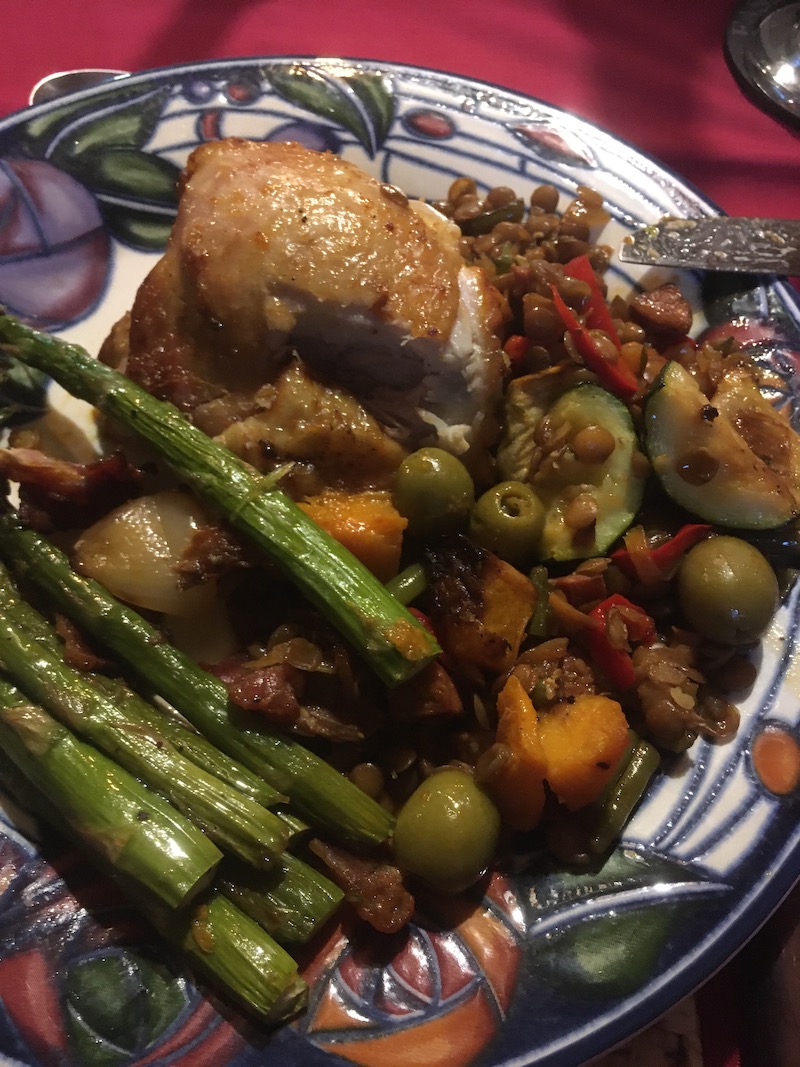 A take on one of the set menu items Chicken Thighs with Lentils, Chorizo, and Red Pepper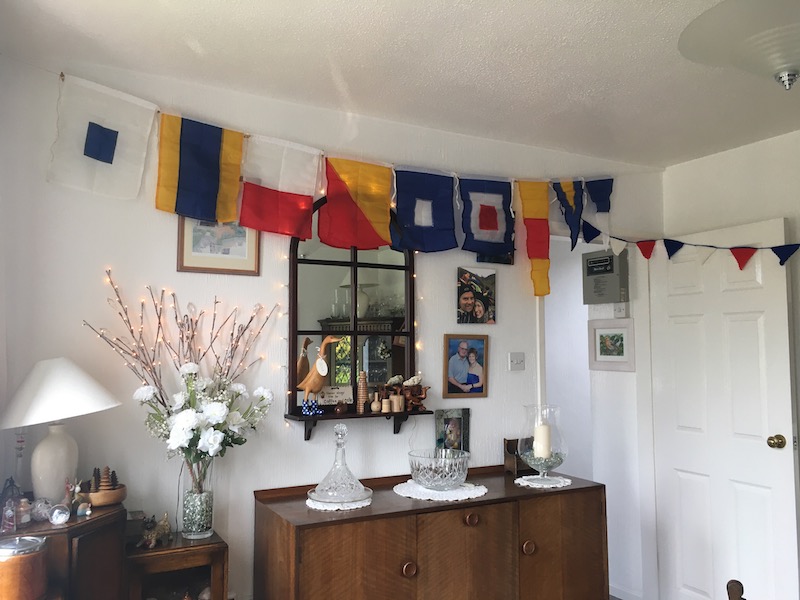 Amazing evening, thank you. Message in dining room flags
Scrap thinks anything called a Supper sounds promising.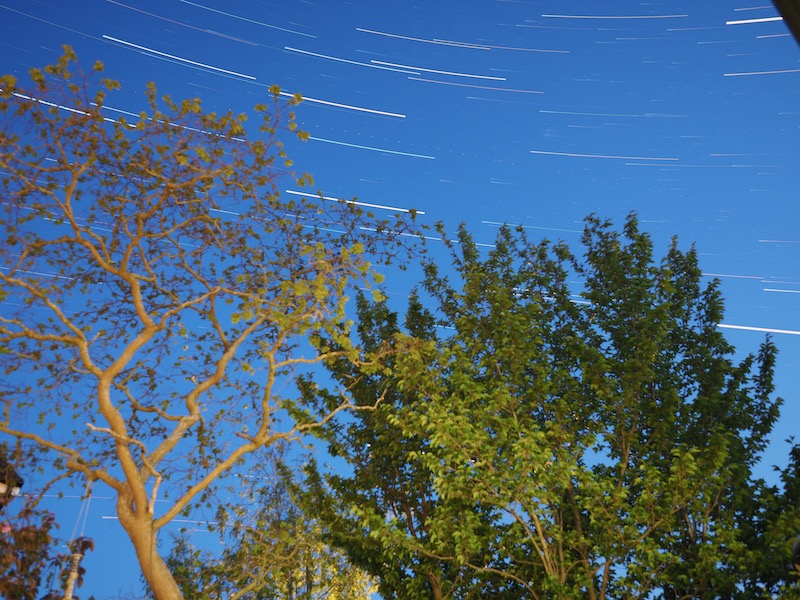 Just to prove that us chaps can do more than one thing at a time I shot these star trails in the back garden while the quiz was on. Oh and we were also watching and listening to a live broadcast from the Met at the same time! Multi tasking.
Roger Everett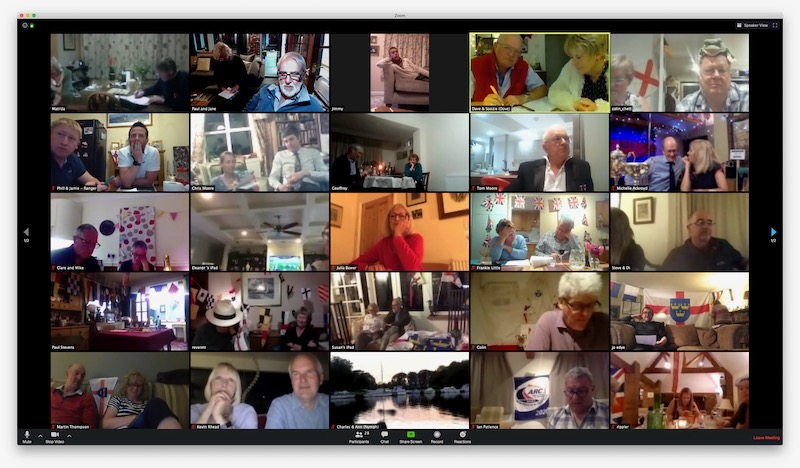 Many thanks to Cally, Jo, Ian and everyone for a truly unique evening. With moving tributes, moments of hilarity and a continuous procession of outlandish headgear from Breeze, the new look rigging out supper had everything.
For us it had the added bonus of a reunion with a fellow member of the first Kimbolton School Sailing Team!
One suggestion that came up in conversation with John 'n' Susie was an alternative to the Cock of the Broads race on TMOR weekend in which participants' boat numbers are marked on corks and tipped in the canal at Tonnage Bridge in a sort of Pooh Sticks/ plastic duck type race for the Cork of the Broads trophy put up by John and Susie.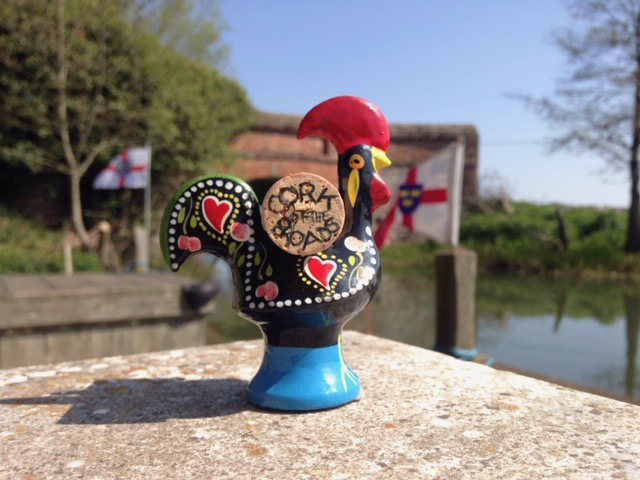 Regarding the Cork of the Broads. We already have one official entrant (Pirate). Should the Committee officially sanction this and should we make it a fund raiser for the club charity? What d'ya think Skipper and Charity Chief?
Cheers,
John and Susie -
229 Ceres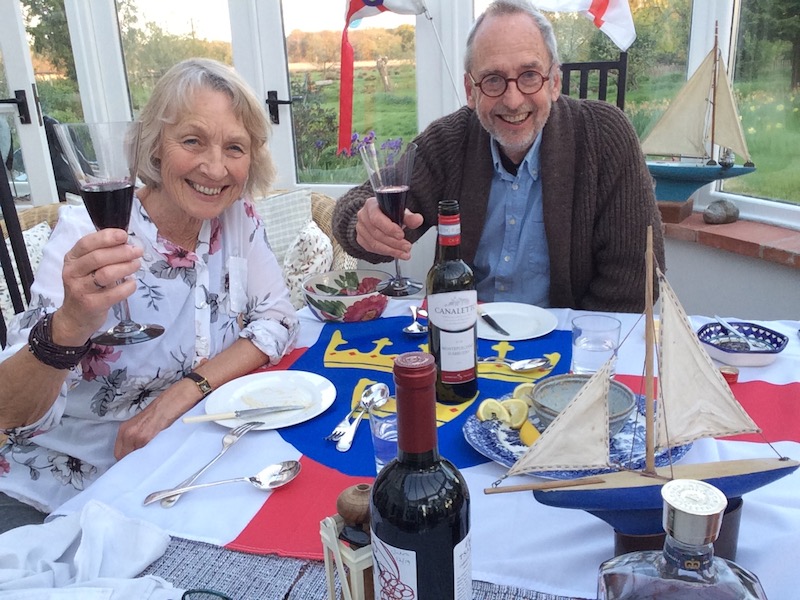 John 'n' Susie busy collecting corks!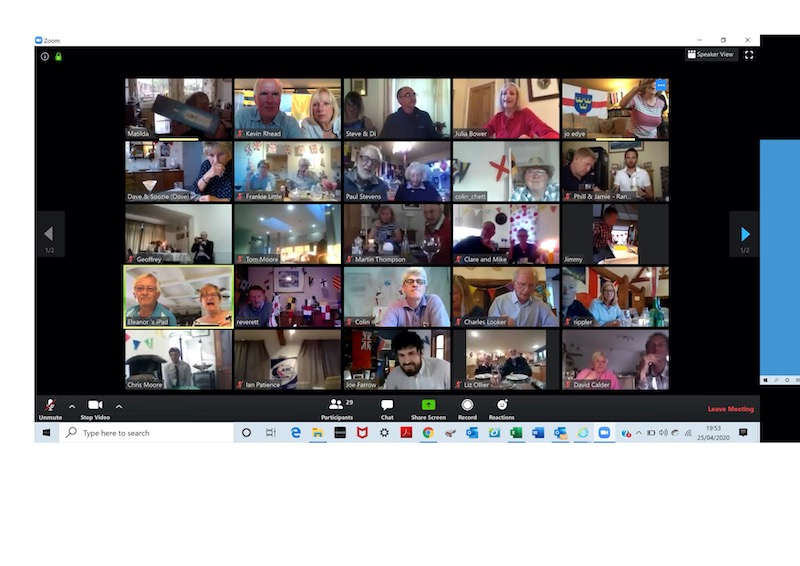 You may notice one or two "die hard" technophobes on these screens!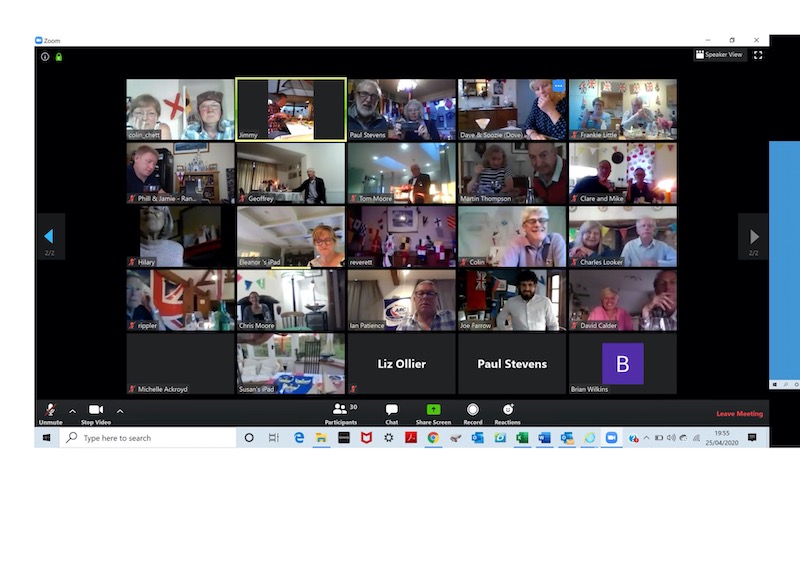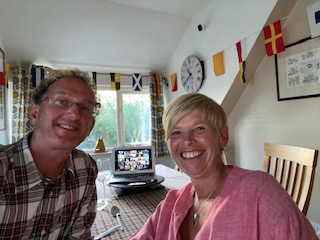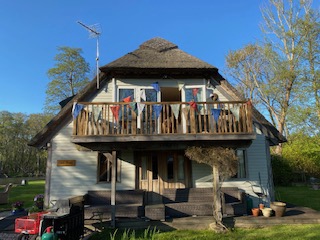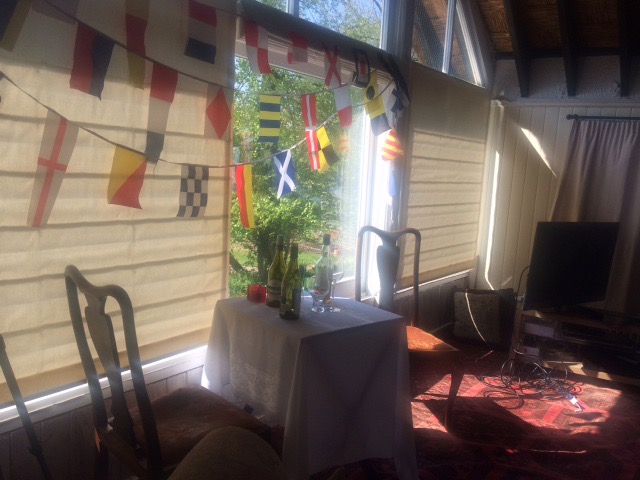 The morning after at Jo and Cally's