MOWING ROTA 2021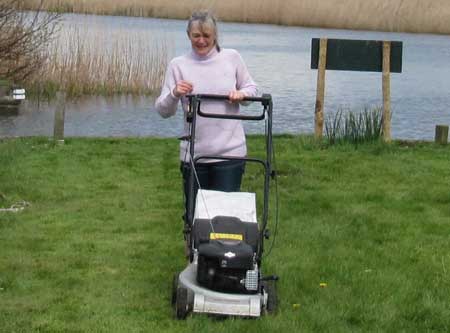 Please help us keep the Club site tidy by volunteering to cut the main area of grass on one or more of the dates listed below or within a couple of days either side. There is no need to strim around the mooring posts next to moorings as individual berth holders are asked to do that around their own boats.
We have a very efficient mower and wheeled strimmer which should make light work of the job. If you have any questions about accessing or using them please contact the MOORINGS OFFICER
To add your name to the rota PLEASE CLICK HERE Your name will then be added to the rota normally within a few hours.
If you offer to cut the grass please make sure you do it if you possibly can, on or around the date chosen, alternatively if you have a problem with doing it around then, please try to swap dates with someone else or contact the moorings officer to let him know there is a problem.
Dates 2021

Volunteers

20/21 March

10/11 April 


Adrian L.

24/25 April

Paul and Jane

8/9 May

Tom G.

22/23 May

Mike J.

5/6 June

Neal D.

19/20 June

Roger and Lesley

3/4 July

Brian W.

17/18 July

Paul and Jane

31 July/1 August

Cathryn B.

14/15 August

Jane C.

28/29 August

Mike and Christine P. (volunteered 13.8.21)

11/12 September

Lindsay G.

25/26 September

Team Wandering Rose

9/10 October

Joe F.

23/24 October

Alastair T.

(volunteered 14.8.21)
It would be helpful if you would email the moorings officer with a status report when done, thank you.
Access to the moorings is now only via the river. A club safety boat is kept on moorings in Thurne Dyke and can be used by members to cross the river. The keys are kept close by in Thurne. (email the moorings officer, or find his contact details in the White Book, if you need to know the know the location)