AUTUMN REGATTA
Sunday 9th October
Fun in the Sun at EACC Autumn Regatta 2022
Standing on the moorings at 08.30, two forecasts told us the wind was mid-teens, gusting up to low 20's. This photograph says otherwise!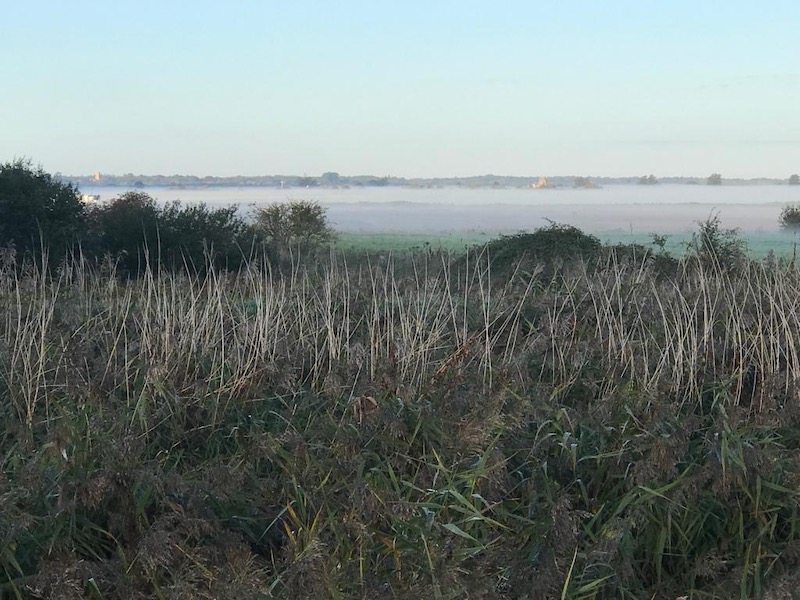 Photo: Colin Chettleburgh
In fact, it was pretty much flat calm. And beautiful. Even by the briefing, the wind had only just started to fill, but at least it was in the forecast SSW direction.
There were 2 options for the course. South Oby dyke against a light wind and substantial foul tide, run up to Cold Harbour, beat to Thurne Mouth and on to a finish at St Benet's. If the wind didn't fill any more, that was going to be a long and frustrating course. Alternatively, leave out Cold Harbour, so everybody could finish in time for lunch whatever the wind did. That was the course chosen and, inevitably, the wind continued to build, making the first race a bit short. However, the conditions were as good as they could be for early October and looking at the smiles hooning past the finish line, everybody appeared to have a great sail.
The nine entries were split into two starts, and the line was set at Thurne Mouth. First over the finish line was Sabrina 2, helmed by John Holmes, with an elapsed of 40m47s. That was enough to win the Jubilee Cup with Alice Rose (Steve Burton) 2nd and May (Kevin Rhead) third.
After a relaxed and sociable lunch in glorious sunshine and T-shirts, the afternoon race started in a fairly brisk SSW, so Cold Harbour was included in the course to give a second beat, finishing at the moorings. The finish and results were most interesting! First over the line, with an elapsed of 50m32s was Alice Rose. And Sabrina 2. Yes, a dead heat! And they were both on the same handicap. However, in the stronger breeze it was May who lifted the Joe Delf trophy, with Martlett (Glyn Howarth) second. Third fastest, flying her brand-new rig, was Pinkers (Paul Holroyd), but she was on a provisional, so Alice Rose took third place. And Sabrina 2!
As the trophies will be awarded at the laying up supper, the Skipper decided sending everyone away with nothing was a bit mouldy, so the much-coveted EACC mugs were presented to the first three in each race, and in recognition of a moral victory, to Pinkers for her virtual third.
The atmosphere afterwards was very jovial, and everyone seemed to have an enjoyable day. Huge thanks to Jamie Bennett and David Thompson for manning the safety boat and to John Aves for results and helping on the line.
A fitting end to a great season. Next up the laying up supper on 12 November at the Thurne Lion.
Liz and Colin Chettleburgh (race officers)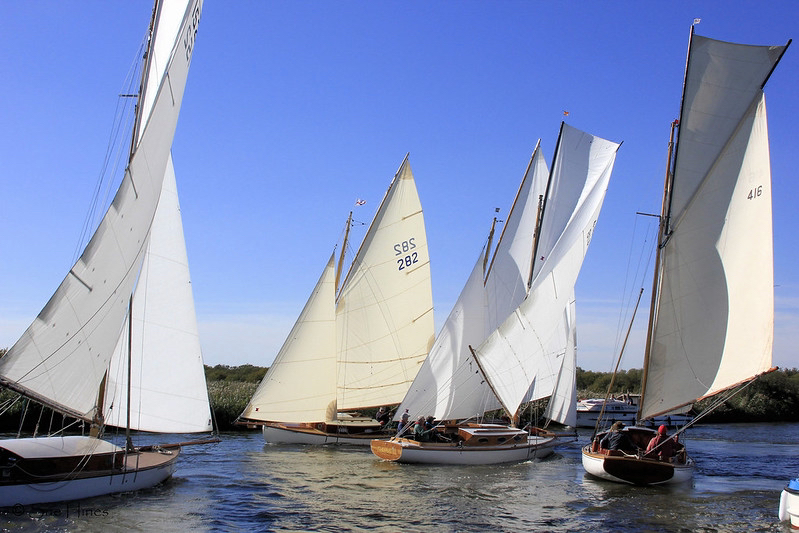 Photo: Sue Hines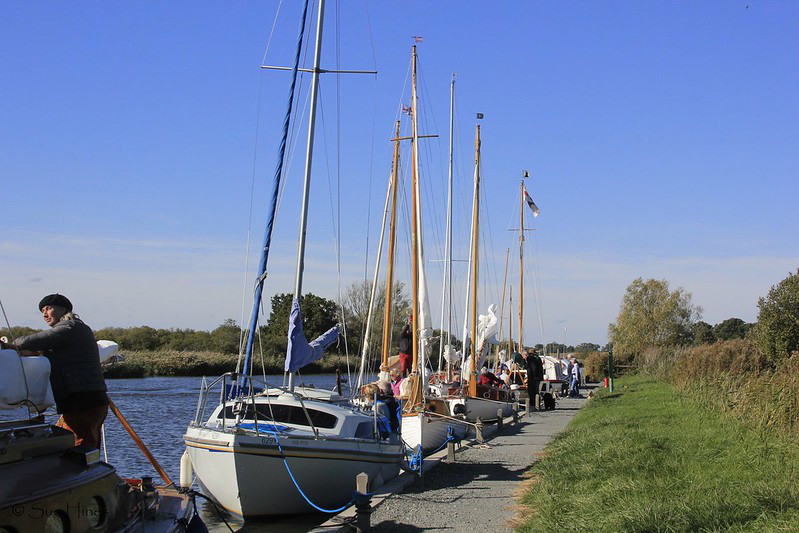 Photo: Sue Hines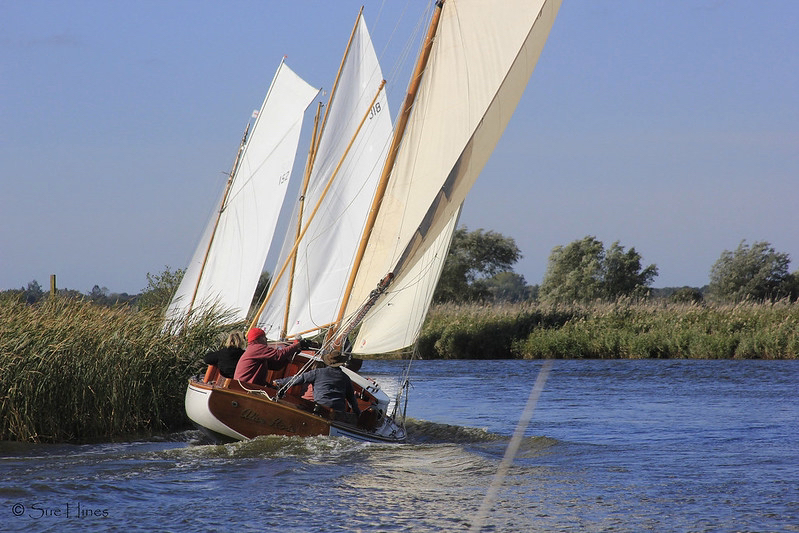 Photo: Sue Hines
RESULTS
Race 1 - Jubilee Cup

First Start Time: 10:45:00 Start Interval:00:05:00

Sail

Start

Finish

Elapsed

Corrected

No

Boat Name

Helm

Handicap

No

Time

Time

Time

Position

152

Sabrina 2

J Holmes

-7%

1

11:25:47

00:40:47

00:37:56

1

416

Alice Rose

S Burton

-7%

1

11:26:22

00:41:22

00:38:28

2

403

May

K Rhead

-10%

2

11:32:50

00:42:50

00:38:33

3

303

Nutcracker

M Jones

-11%

2

11:33:51

00:43:51

00:39:02

4

318

Pippinjack

P Stevens

-7%

1

11:27:05

00:42:05

00:39:08

5

122

Martlet

H Franzen

-18%

2

11:37:55

00:47:55

00:39:18

6

431

Pinkers

P Holroyd

-19%P

2

11:40:04

00:50:04

00:40:33

P

282

Sandpiper

C Little

-9%

1

11:32:00

00:47:00

00:42:46

7

418

Tinkerbell

A Lincoln

-7%

1

DSQ

00:00:00

00:00:00

DSQ
Race 2 – Joe Delf Trophy

First Start Time: 13:30:00 Start Interval:00:05:00

Sail

Start

Finish

Elapsed

Corrected

No

Boat Name

Helm

Handicap

No

Time

Time

Time

Position

403

May

K Rhead

-10%

2

14:22:57

00:47:57

00:43:09

1

122

Martlet

G Howeth

-18%

2

14:29:23

00:54:23

00:44:36

2

431

Pinkers

P Holroyd

-19%P

2

14:31:16

00:56:16

00:45:35

P

416

Alice Rose

S Burton

-7%

1

14:20:32

00:50:32

00:47:00

3

152

Sabrina 2

J Holmes

-7%

1

14:20:32

00:50:32

00:47:00

3

418

Tinkerbell

A Lincoln

-7%

1

14:20:55

00:50:55

00:47:21

5

303

Nutcracker

M Jones

-11%

2

14:28:29

00:53:29

00:47:36

6

318

Pippinjack

P Stevens

-7%

1

14:21:17

00:51:17

00:47:42

7

282

Sandpiper

C Little

-9%

1

14:22:28

00:52:28

00:47:45

8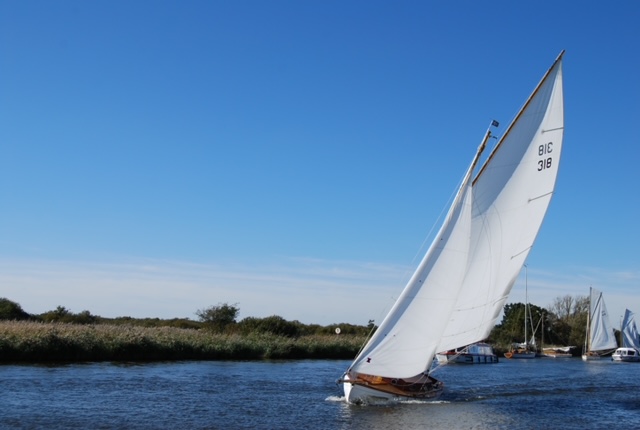 Photo: Tim Oldman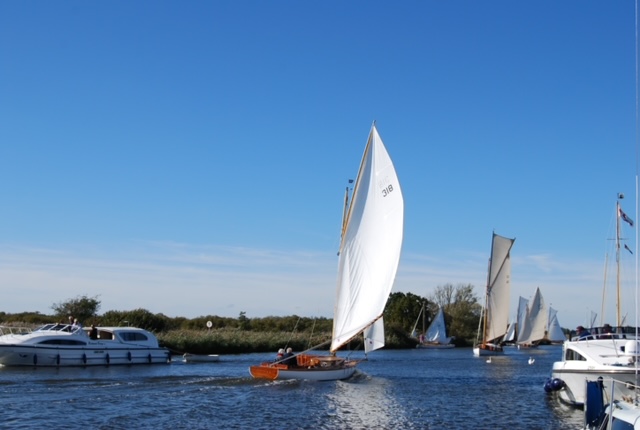 Photo: Tim Oldman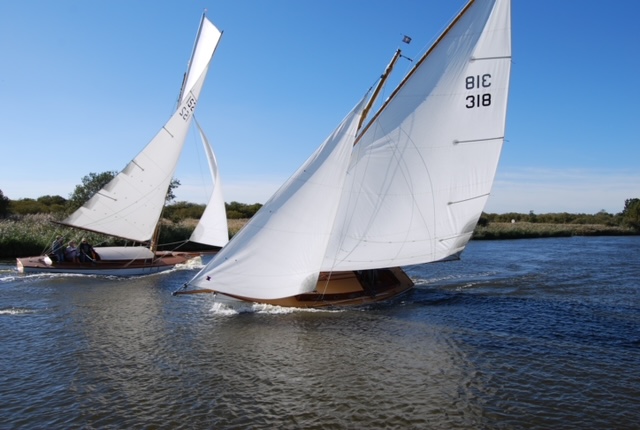 Photo: Tim Oldman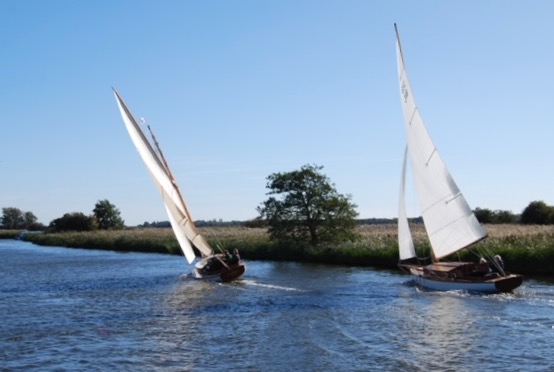 Photo: Tim Oldman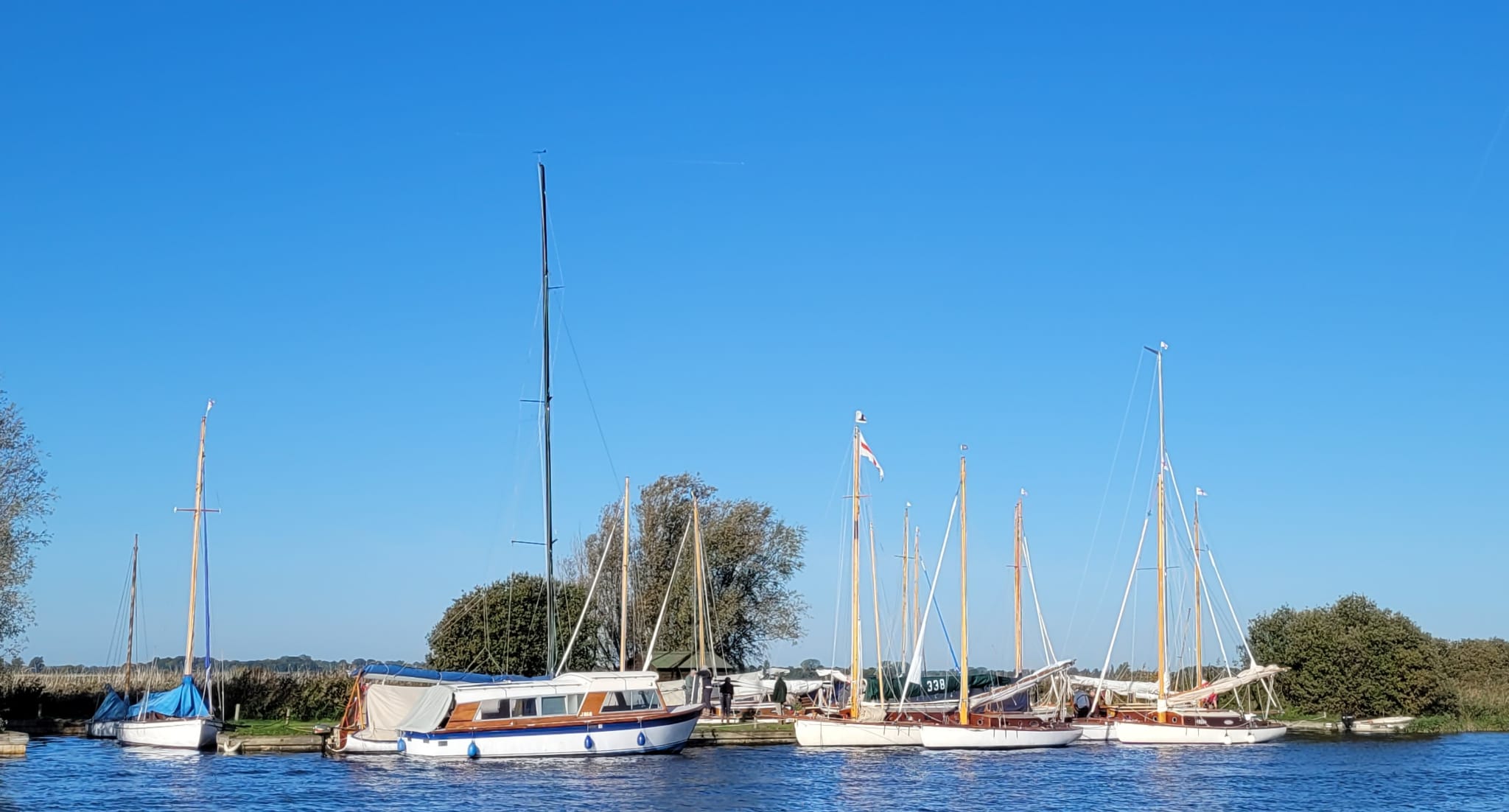 Photo: Hilary Franzen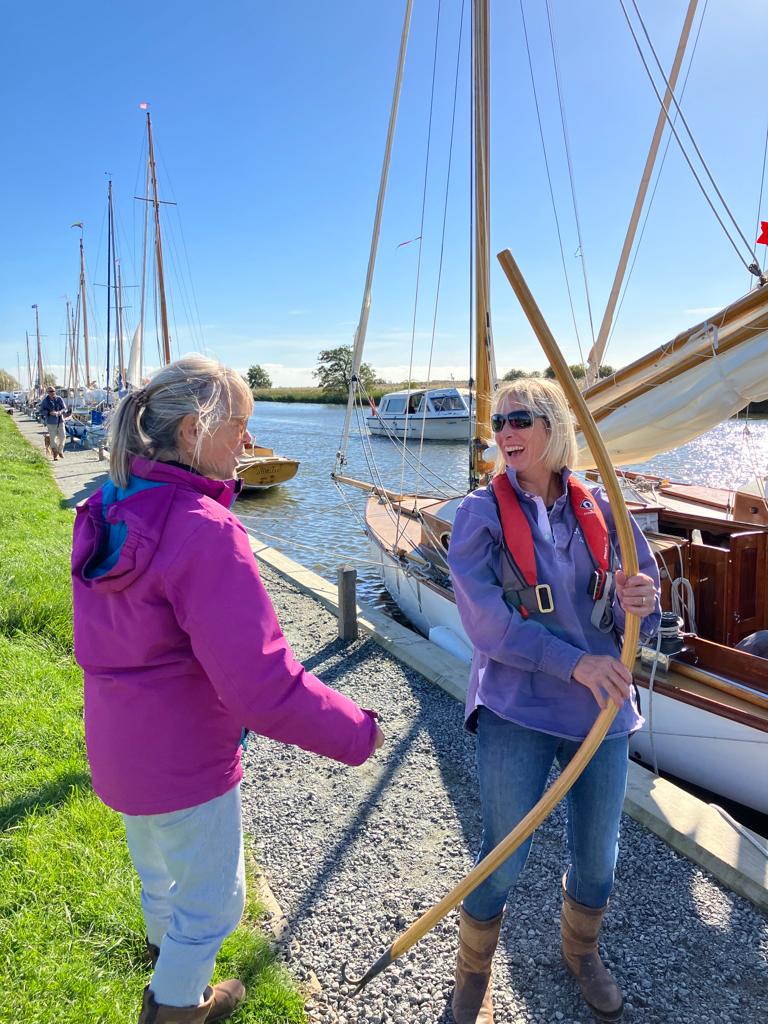 Photo: Liz Chettleburgh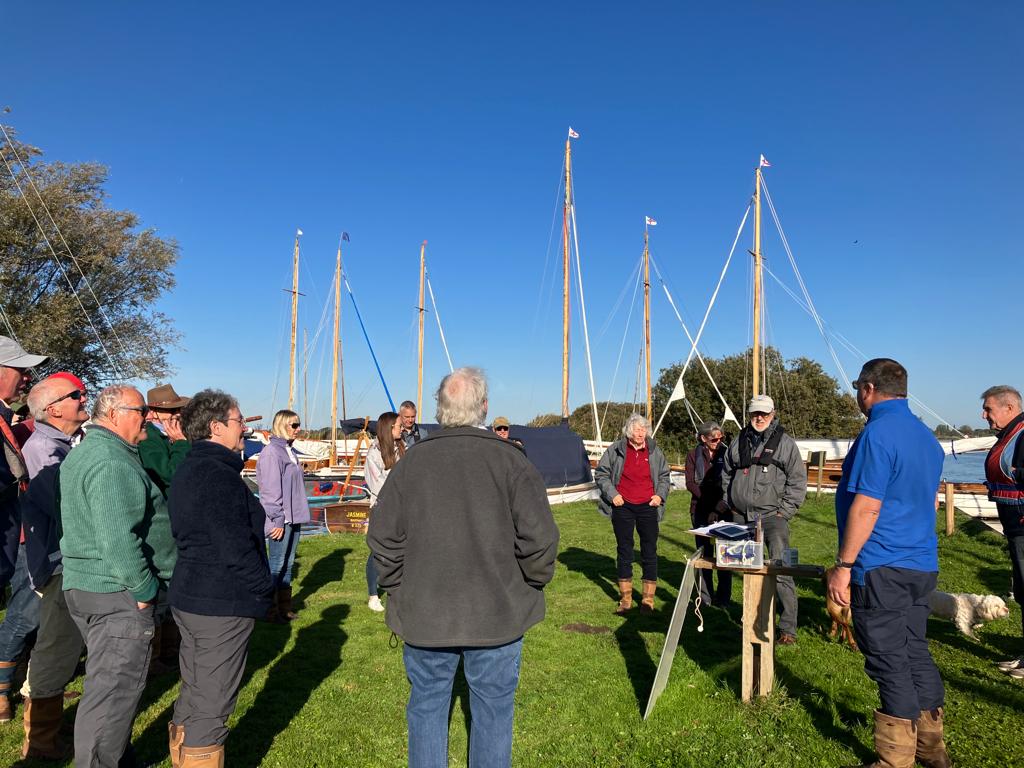 Photo: Liz Chettleburgh