EACC WINTER SOCIAL PROGRAMME 2022/23
The Friday Thurne Tables will start again on Friday 30 September. For those unfamiliar with it, it is an open EACC table booked at The Lion in Thurne from 7pm on a Friday evening and all you need to do is phone the pub on 01692 671806 and add your name to the table. Sometimes there are 2 people there, sometimes 20 and you can always message on the EACC WhatsApp group to see who else is going. If you want to find out about the WhatsApp group pl email Phill (Ranger 3). Edit 18 Oct: Please book by 18.00 on the preceding Thursday so that the pub know if the table is going to be occupied. If you're a 'late to the line' type then ring The Lion after 18.00 on the preceding Thursday to see if anyone is going. Or use the EACC WhatApp group
On the first Friday of the month we do a Virtual Friday Thurne Table which is held on Zoom. This will start again on Friday 4 November at 7pm. It is instead of the weekly face to face in Thurne and allows us to keep in touch with members who are not local, or who cannot come to The Lion for whatever reason. It started in lockdown and we have continued it as it was popular. We try to do something or have a theme, but there's also plenty of time for conversation. Drop an email to Phill (Ranger 3) and he will email you the Zoom link on the Friday (or Thursday if he's set it up). The draft programme is:
Friday 4 November - Quiz! I'm looking for volunteers to do a round of 10 questions on a theme of your choosing. Previously rounds have challenged our knowledge of subjects such as Broads trivia, Norfolk geography (loosely), cheese and Norwich pubs and whilst some them have been serious and hard, others have been totally frivolous. They are more fun if they are not too Norfolk-focused so that members from 'abroad' don't feel disadvantaged. If you'd like to volunteer, do drop me Cally an email.


Friday 2 December - Christmas theme, possibly involving making something. You may need a loo roll inner and some sticky-back plastic. No previous experience or ability required, or probably even desirable. FULL DETAILS HERE Posted 29.11.22


Friday 6 January - Theme to be confirmed. Early suggestions are 'Online refund policies', 'Managing disappointment' or 'The futility of resolutions'.


CANCELLED due to unforeseen circumstances




Friday 3 February, 7pm - DESERT ISLAND DISCS 2
Our take on the long-standing R4 programme sees 3 EACC members cast overboard, with just enough time to grab one record for company and to sustain them mentally until the Rescue Boat arrives. We give them a Green Book (much more useful than a bible) and they can choose a luxury. When we did this last year it was great fun and interesting to hear people's stories. Do join us. Email Cally for the link to the Zoom meeting.


Friday 3 March - EACC Virtual Thurne Table -

Cancelled due to lack of numbers. Orginally postponed until 17th but now cancelled
Tuesday 4 October an Outing to Mamma Mia! at Norwich Theatre Royal. This is the first night and good availability for tickets now - the weekends are limited availability only, and then a few people are away. Add yourself to the list of people coming by emailing me so I can invite you to the EACC MM WhatsApp group, then book your tickets. There is a fiver discount for over 60s for A and B class tickets or Theatre Royal members, so use your discount. We will meet up beforehand for a drink and something to eat (optional) - TBC when I have numbers.
Saturday 12 November will be the Laying Up Supper which will be held at The Lion in Thurne. The annual dinner, with a review of the year from the Skipper and the much anticipated prize-giving. We will aim to keep the cost of the meal to 30 pounds, with details to be confirmed and circulated in due course. 'EACCBnB' is offered for those who are travelling from other parts of the county or country and want to stay overnight with another member - email me, Cally, and we will get some arrangements made.
On Saturday 26 November there is an Outing to Norwich, which will extend into the evening. An opportunity to show some of the hidden places to those who don't know Norwich well, during the day we'll be looking at some of the sights with time for lunch and perhaps some Christmas shopping (we love Jarrolds), in the evening we will visit some pubs, including some that you may not have been to before. It'll be a drop in sort of day, so come for all or part of it and there will be a programme! Booking essential so I can cater for your interests. There are a number of specialist philately shops we might visit if you are not specific ....
Saturday 10 December: will be the AGM, which we will hold once again both online via Zoom and in person at the clubhouse at Horning Sailing Club, with kind thanks to Snowflakes.
The Friday Thurne Table on 16 December will be Christmas drinks. I have booked a table at The Lion, but let them know you will be on the EACC table sooner rather than later if you are coming as they will be busy.
On Saturday 21 January we have our Joint Social with our friends at the Yare Sailing Club. Details here
Off out in to the fresh air on Sunday 12 February for the Annual Winter Walk and the famed EACC Pop-Up Tea Stop. Details HERE
Saturday 4 March will be the EACC pub night. Details and venue will be published here when available.
---
SAFETY BOAT WORK
Thanks go to the Safety Boat Group (Ian Stewart, Mike Jones, Tom Moore & Colin Chettleburgh)
for their work this week on the boat.
Photos: Colin Chettleburgh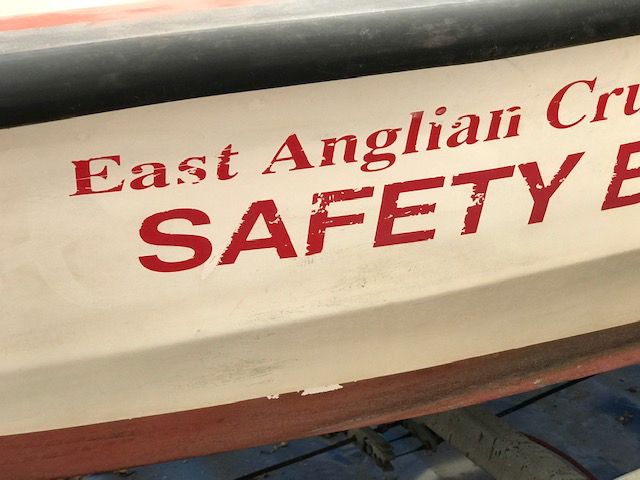 Safety one is having a significant facelift. The engine has been serviced and she's out of the water and in Bewitched's tent at the moment. As the Safety Boat Training on Saturday has been postponed and only one boat is required for the Spring Regatta there is sufficient time to give her a good scrub up!
She has been given a thorough pressure wash inside and out, including the two lockers. False floors for these have been made and painted and they are ready to fit.
A crack was found in the join between the floor and side starboard forward and an epoxy repair has been made on it.
All the the red bits, including the lockers, have been sanded ready for painting as have the grey parts inside the Hull.
Before next weekend, the floor will be painted in grey deck paint, the inside of the Hull in grey bilge paint and the red repainted. The gel coat damage to the Hull will be repaired, ready for it to be descaled, machine buffed and polished. A donation of antifouling has kindly been made to our favourite charity!
If anyone would like to help next Monday 16th Tuesday 17th Wednesday 18th or Thursday 19th May, there will be plenty to do! Contact: bosun@ea-cc.org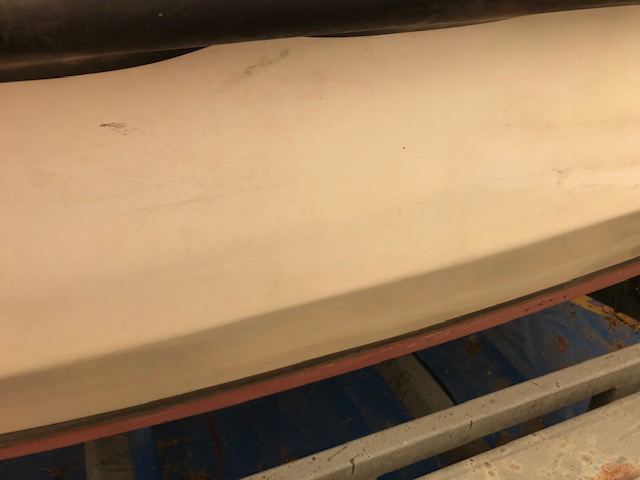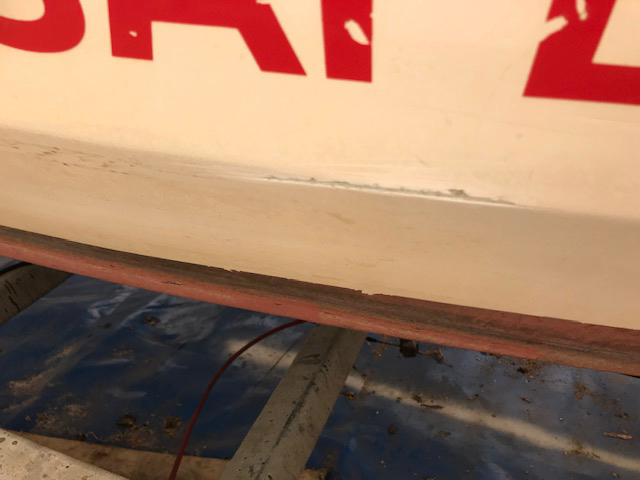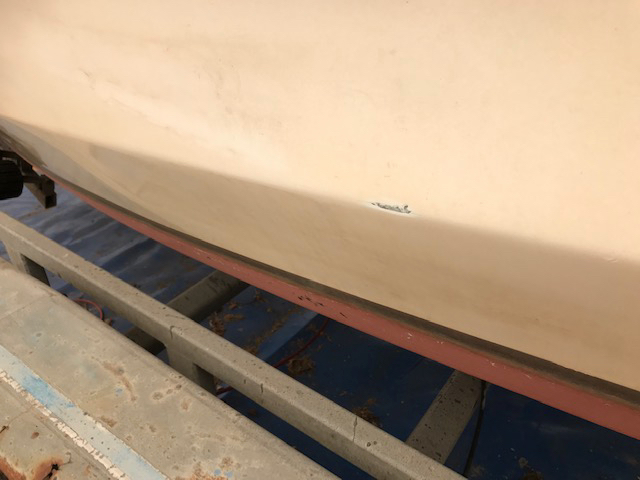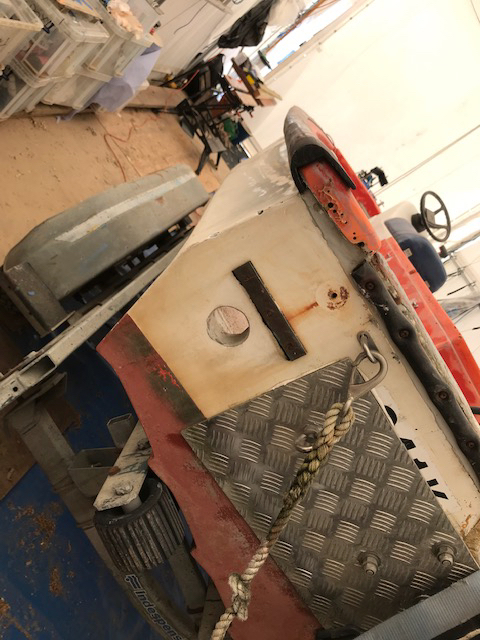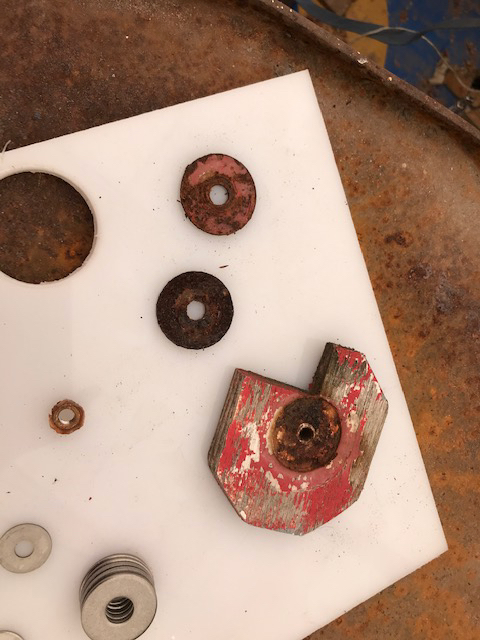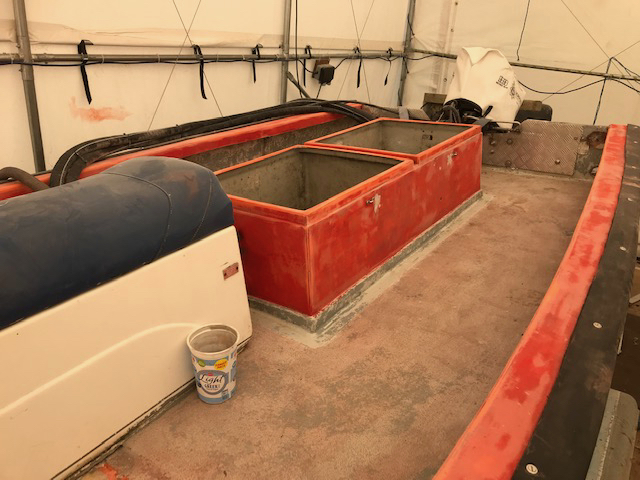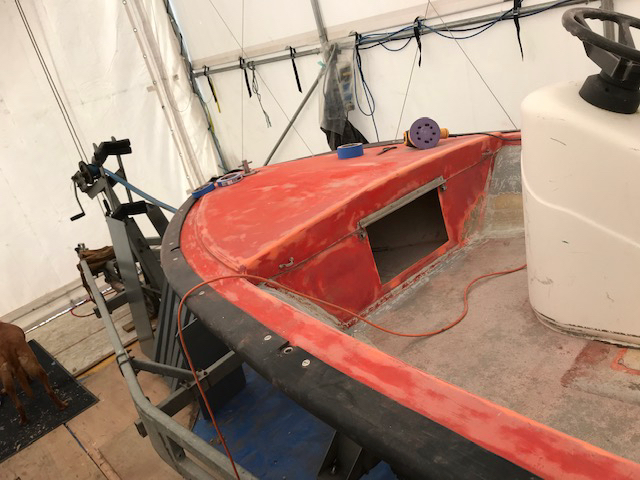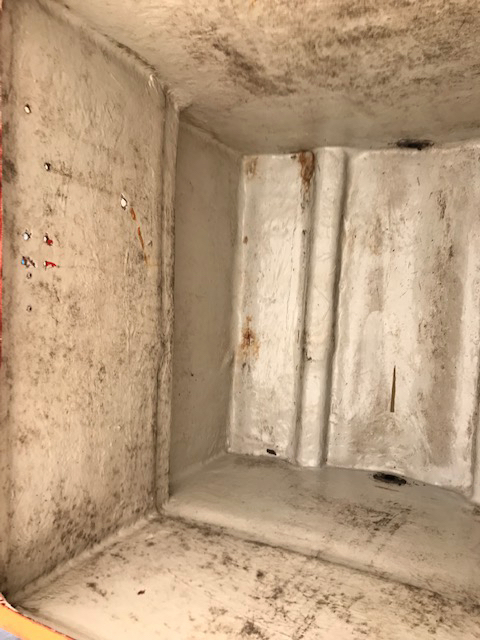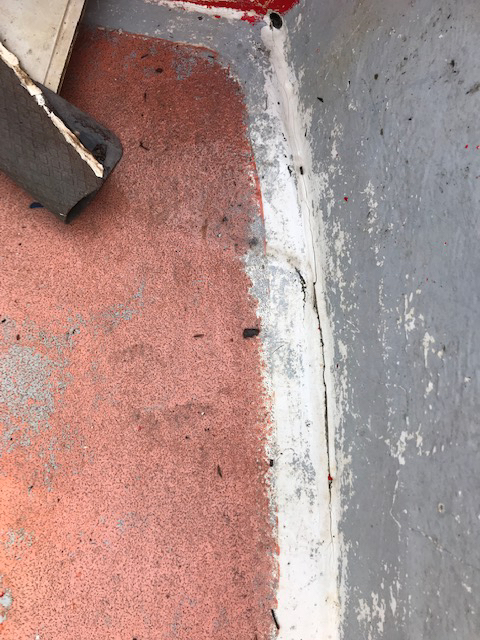 *****
Saturday 14th May from 9:30am until around 3pm
Regrettably, due to unforeseen circumstances, we have had to postpone the training - new date TBC
We have organised another fantastic informal safety boat training session for members to be able to support on EACC events over the coming year, and also for people looking to improve their safety boat handling skills.
Ian Mason has kindly offered to voluntarily run the safety boat training on Saturday 14th May from 9:30am until around 3pm.
This is open to both new members who would like to volunteer on the safety boat through to members who would like a refresher to improve their skills. The session will cover bringing a boat alongside a mooring, retrieving a boat in trouble, returning boats back to moorings etc.
The session will start at Thurne Dyke next to where the Safety Boat is moored (through the gate opposite the Public Toilets at Thurne). You will need to bring a buoyancy aid, a packed lunch and suitable clothing for the weather conditions.
The training is completely free but spaces are limited and so will be on a first come first served basis – if you would like to attend please contact Jamie on
jamie_bennett@btinternet.com
as soon as possible.
---