EACC / YSC Joint Social 2022
Saturday, 22nd January 2022, Starting 7.00pm
Roll up, roll up for the seaside fun!
Join EACC and the Yare Sailing Club
for a great night out in Yarmouth!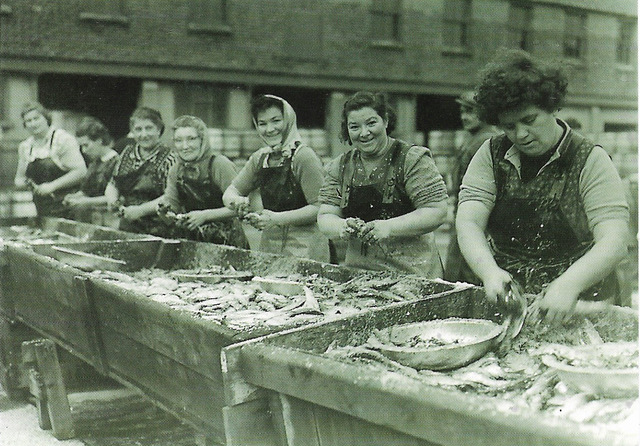 After last year's 'drinking at home' Zoom event, we are delighted to tell you that the 2022 social gathering with our friends in the Yare Sailing Club will take place in a PROPER PUB and will be held at the Blackfriars Tavern on Blackfriars Road, Great Yarmouth on 22 January 2022.
Possibly not a pub you will know, it's one you should get to know! It's a 19th century Lacons pub which means it is an attractively designed building with great brickwork and decorative tiling with a spacious well laid out interior. Located in a Conservation Area close to the old town walls and the Time and Tide Museum, which is an interesting part of Yarmouth, it is owned and run by Yare Sailing Club member Pharez John Smith. He took it on in early 2020 after it had been closed for a while and it's been nicely renovated in an honest period style (not generic "brewers' old") and has simple tables and chairs, with board games and Jenga instead of TVs and juke boxes. There is a good range of well kept real ales, as well as the usual lagers etc on tap and a fine range of ciders and the pub got a very positive review from the Norfolk branch of the Campaign for Real Ale (CAMRA) when they reviewed it for the autumn edition of Norfolk Nips. And they are experimenting with cocktails! It's definitely a pub that is worth visiting - and how better than in company with EACC and the Yare Sailing Club.
The evening starts at 7pm. There will be food and we will aim to eat at 7.45pm. The pub is not currently doing food on a regular basis, but can do it for us - so if you want to eat please let me know asap LINK and when we have approximate numbers we will sort out a menu that we can then send out for you to choose from. The food will be standard pub grub, but of an excellent home-cooked quality with no microwaved crinkle cut chips or soggy lettuce garnish (except by special request!) and if you put your name down to eat, but then don't fancy it when you see the menu - no worries, as we are just trying to get an idea of numbers and not to tie you in.
The pub is developing a reputation for its games offering - darts, cribbage, backgammon etc - so in addition to eating, drinking and chatting, we hope there may be a competitive edge, perhaps with a hustle on the oche, or 'one for his knob' from EACC. The pub is dog friendly
The landlord is happy to collect people from Great Yarmouth train or bus station. The Norwich train arrives at 18.39 which works well and if you want to be collected then let me know on social.secretary@ea-cc.org and I will coordinate. The return trains are at 21.50 and 22.50, but we can organise this on the evening. If you fancy the walk, it's around 20 minutes from the station, or longer if you stop en route!
Finally, as it's such a fascinating area a local history walk is planned for the afternoon if there is sufficient interest. Starting at around 2.30 pm we will do a walking tour with commentary of some of the interesting buildings in the area, including the town walls, the Nelson monument, the Naval Hospital and parts of historic South Quay. It will not be too arduous, will take around 1.5 - 2 hours and there will be refreshments in a surprise location! We will end up at the Time and Tide Museum. Let me know if you are interested on social and I will send you details in due course.
If you want to eat, please let me know by 18th January
We hope to see lots of you there.
Any queries, contact me on social.secretary@ea-cc.org