PUB NIGHT
Was held on Saturday 4th March
Photos: Cally Smith
EACC are no strangers to a pub, but the annual pub night usually takes us somewhere different from the regular haunts. This year it took us back to the White Horse at Upton, a fabulous community owned village pub offering good beer and excellent food. We bring our own good company and conversation.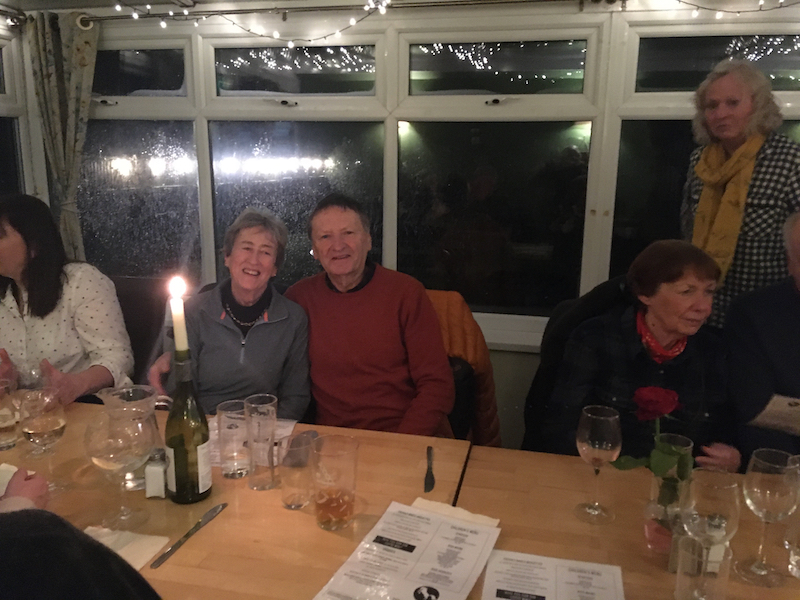 Eighteen people turned out for an enjoyable evening of eating, drinking and chatting, and, snug in the conservatory at the back of the pub as the rain hammered down on the roof above and the wind howled outside it felt a very EACC evening and reminded me of nights on the Tea Garden moorings at Oulton Dyke on the summer cruise. The White Horse is rightly renowned for its homemade pies (with buttery pastry top and bottom) and they are usually the star of the show, but they were well beaten his year by the rack of pork ribs ordered by Rachel (RCC Windrift).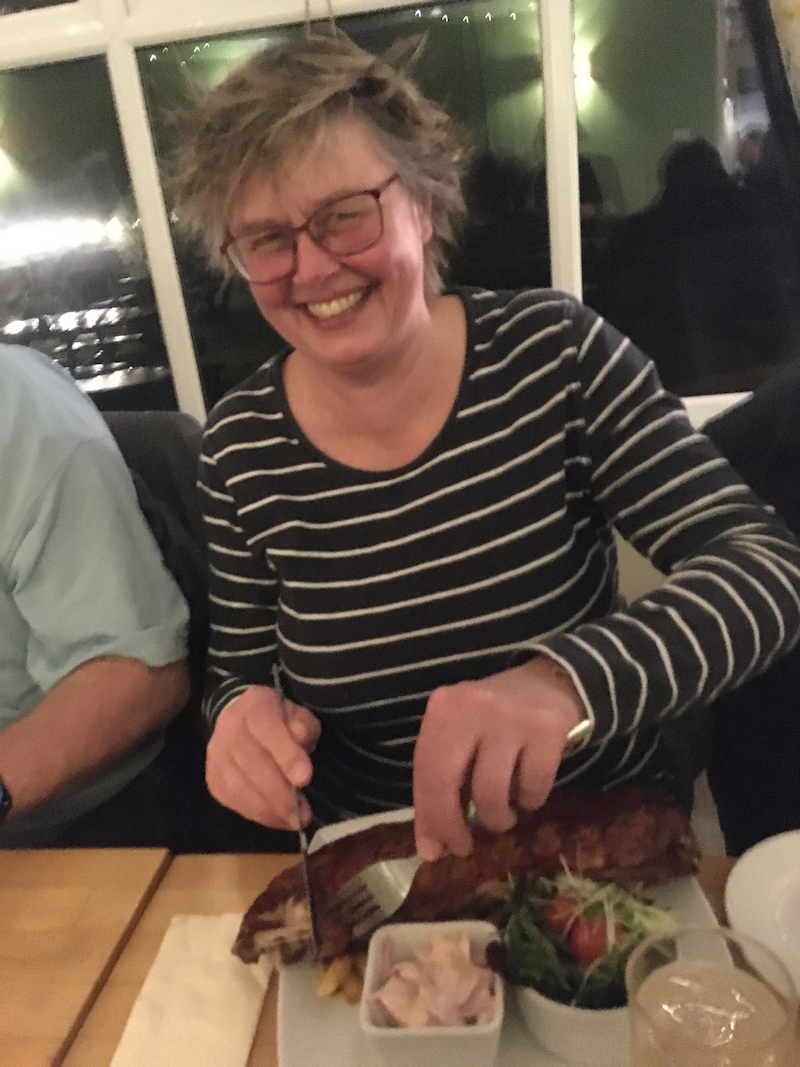 There is a saying "Don't eat anything bigger than your head", but she ignored this advice and set about the task with well-paced and methodical determination and there was a spontaneous round of applause on completion. Good to see you both again. To have a White Horse pie beaten in National Pie Week is quite something and we were pleased to have been there.
Cally