Winter Walk 2022
Sunday 13th February 2022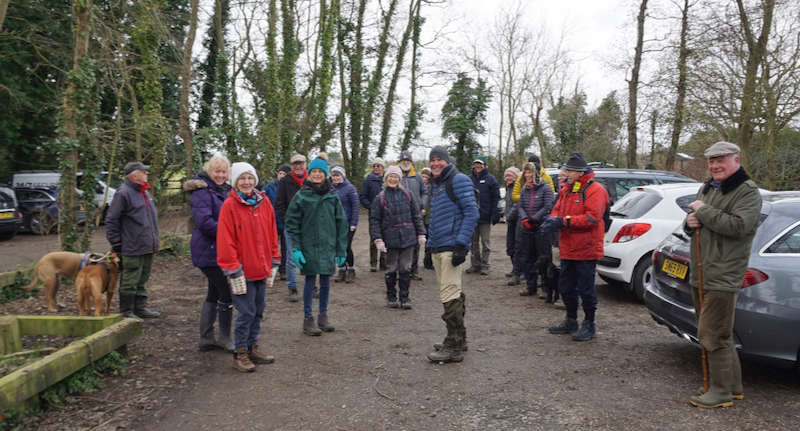 Photo: Ruth Rhead
Twenty two members and a few excited dogs gathered at Upton Dyke for the annual winter walk. The past few days had been bright and sunny and although the weather was overcast and cold it was at least not raining. Wrapped up and ready to go, the boiler already heating up, we set off to the river via the dyke and around to the black mill. Nearing the end, some took the muddy trail across the field whilst the Thompsons led the few less intrepid along the concrete road. Despite the conviviality, the pace was surprisingly quick and we made it back to Tom Moore's boat, moored at Upton Basin within an hour.
On their return to the basin, teas and coffees were ready to be poured thanks to Tom, and the variety and number of cakes and savouries that members had brought with them led some to remark that lunch really wasn't needed! A few lucky independent walkers were delighted to be offered refreshments. Carolyn James kindly passed around a mug for donations towards the EACC charity and £40 was raised
After thirty minutes of seeing how much of the food we could devour and mindful that lunch was being served within an hour, we set off through the woods. The walk eventually led us back around the river to the basin, from where we headed off in cars to lunch at the White Horse Public House
A handful of members not wishing to participate in the second walk, some preferring to have pre-lunch drinks in the pub instead, kindly volunteered to clear up. At some point, the glass from a cafetiere ended up floating in the river and some acrobatics took place to retrieve it, unfortunately not in one piece!
A long table had been set up for us in the conservatory at the pub, where everyone enjoyed a good lunch. Happy Birthday was sung to Jimmy James who was celebrating that day before everybody departed, some to watch England win the rugby.
Ruth Rhead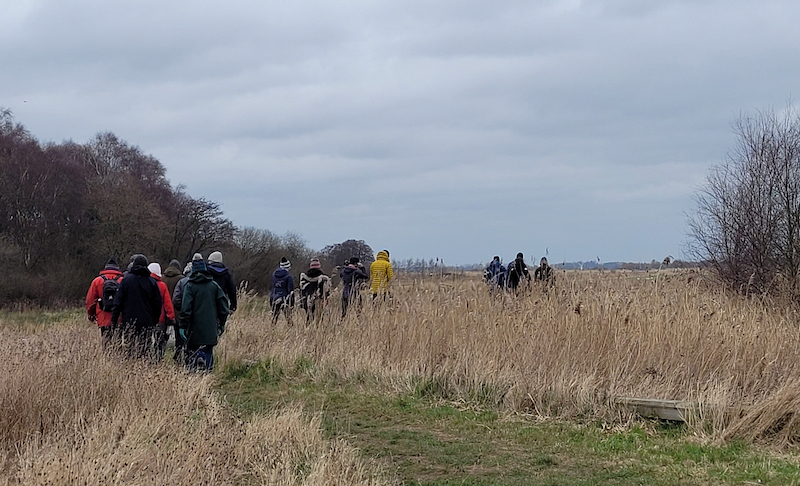 Photo: Hilary Franzen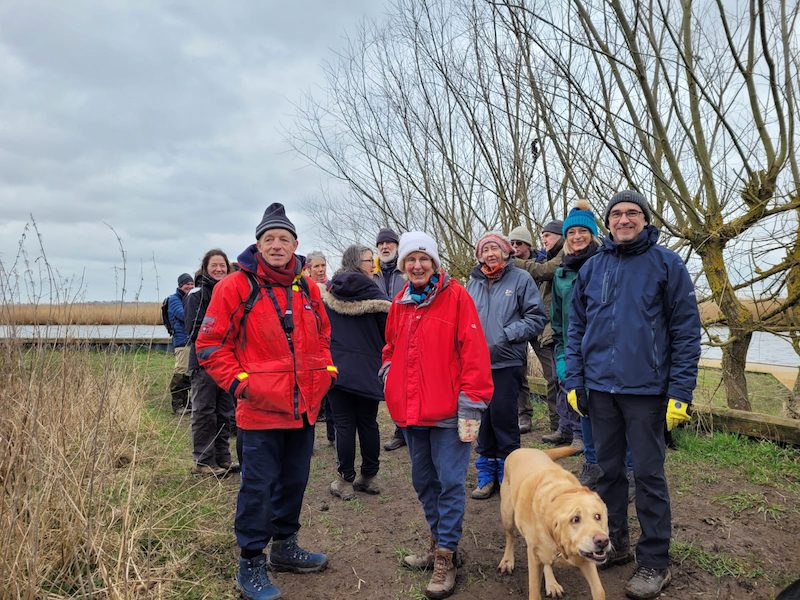 Photo: Hilary Franzen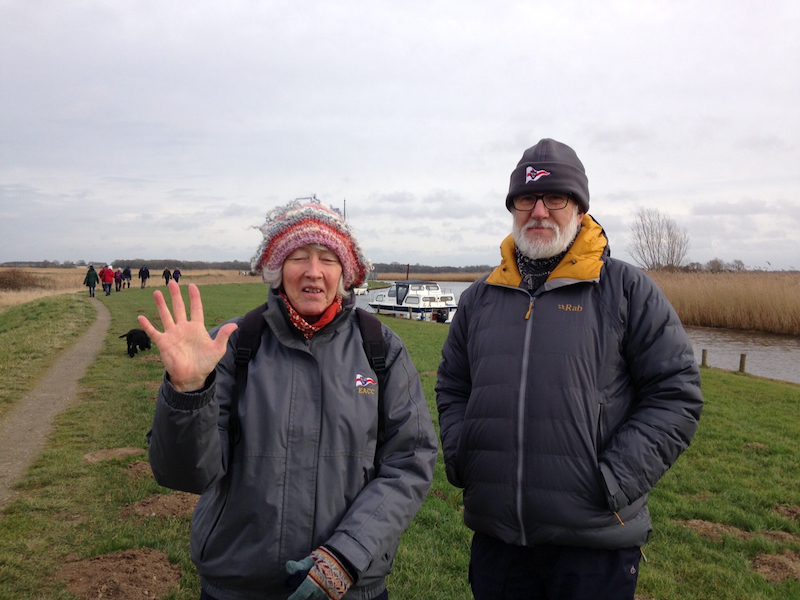 Photo Carolyn James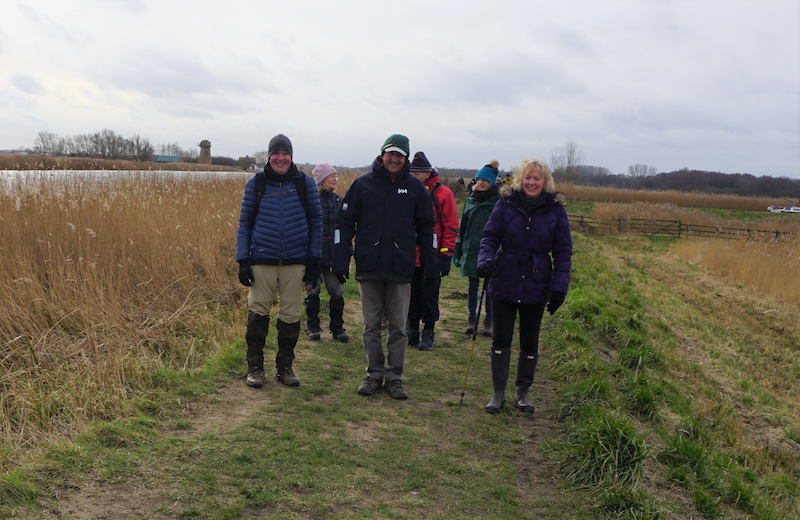 Photo: Carolyn James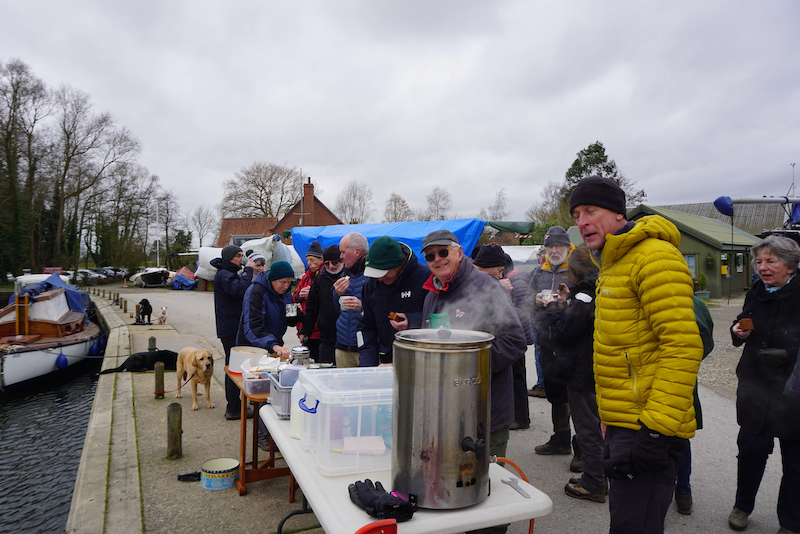 Photo: Carolyn James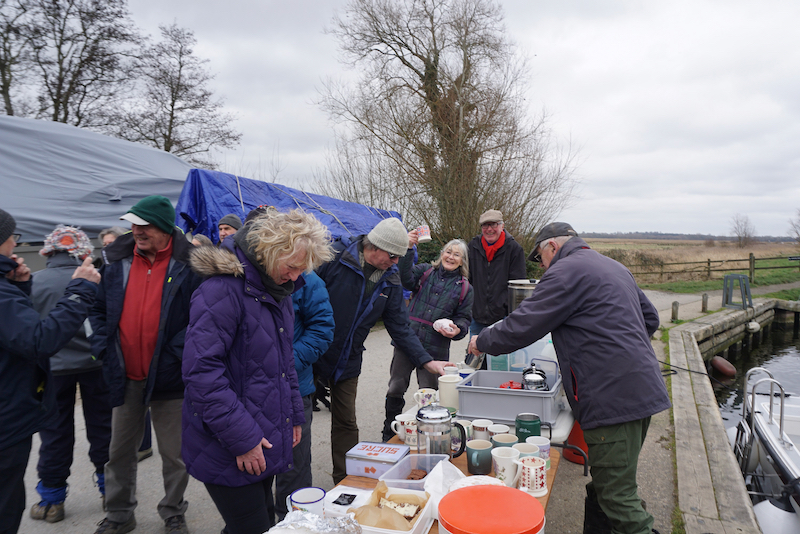 Photo: Ruth Rhead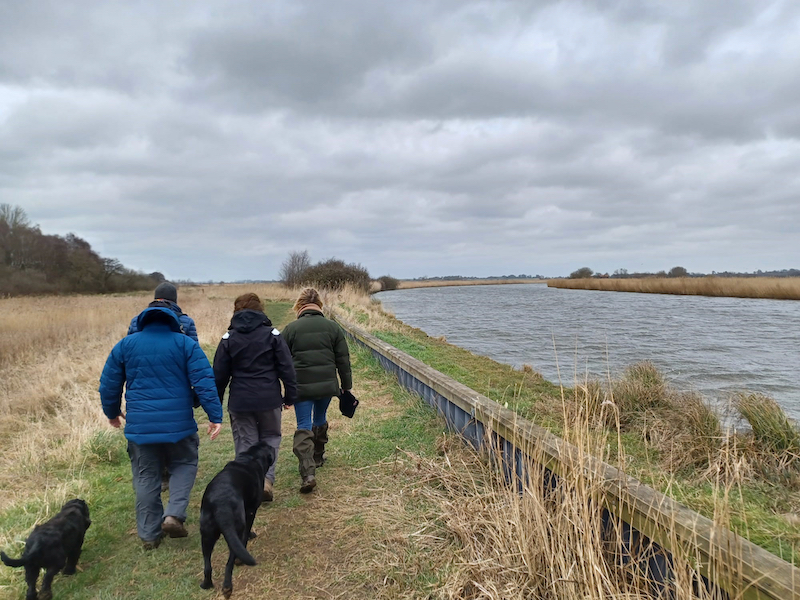 Photo: Carolyn James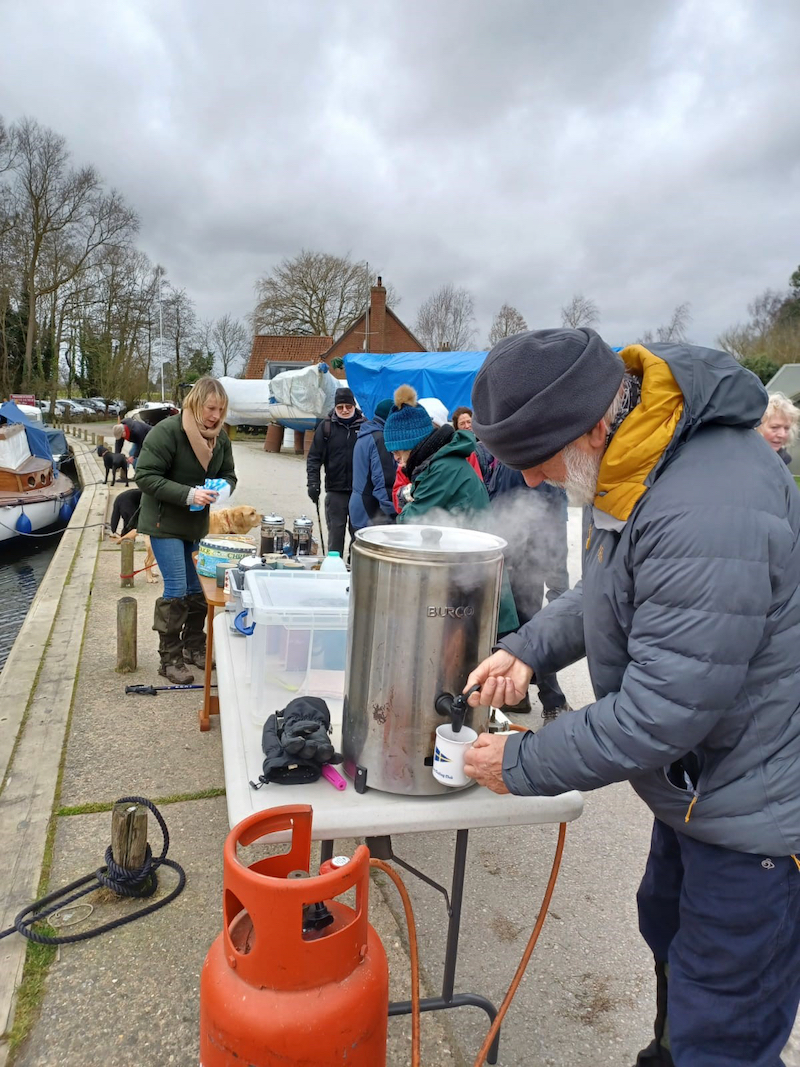 Photo: Carolyn James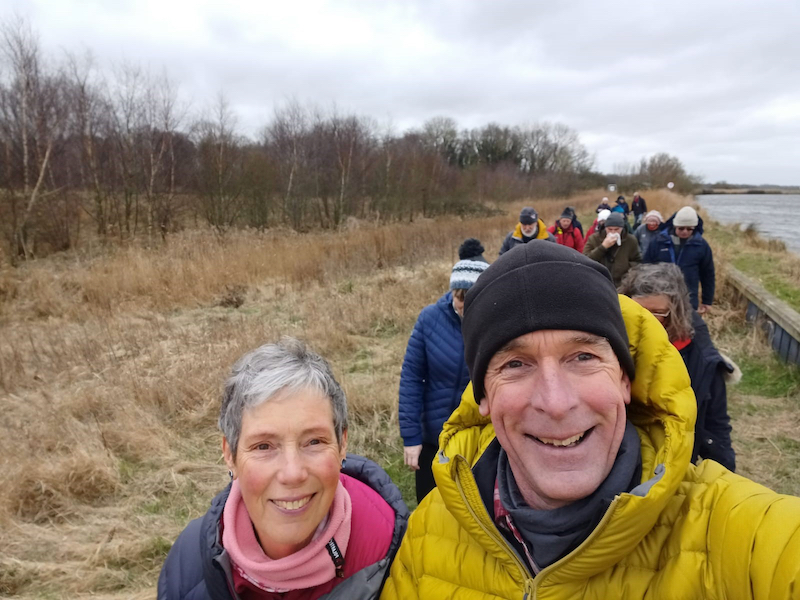 Photo: Carolyn James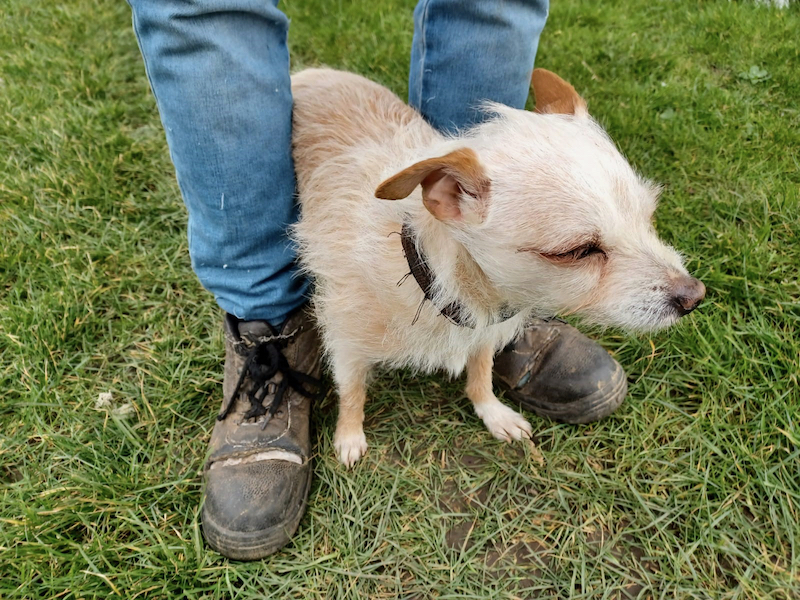 Photo: Carolyn James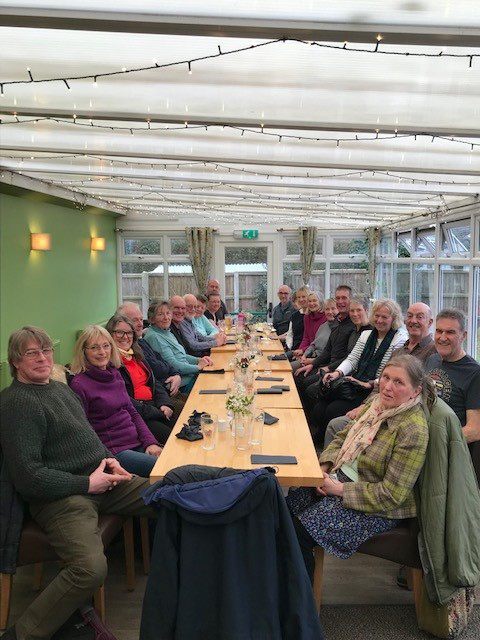 Photo: Ruth Rhead